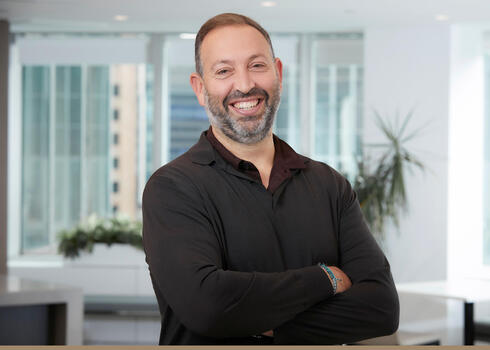 Exclusive

"We're not coming to Israel because it's hot or sexy, but because we look at it strategically," says General Atlantic Co-President
Anton Levy, the Global Head of the massive VC's technology sector, is bullish on Israeli tech as the firm opens its local office. "Hopefully Israel will be one of our best performing markets not just on capital deployed, but on returns and quality of company," he told Calcalist in an exclusive interview
Venture capital fund General Atlantic is officially opening its Tel Aviv office on Monday, as first revealed in Calcalist. The fund, which has $84 billion in assets under management, is considered to be one of the largest VCs in the world and one of the first to invest in tech companies. General Atlantic has already invested around $750 million in Israeli companies over the past three years, including in tech unicorns like Fireblocks, AppsFlyer, HiBob, Transmit, VAST and Riskified, which went public last year. The fund is now planning to deepen its presence in the local market following its announcement last November that it had closed a $7.8 billion growth fund, up from the $5 billion it was initially planning to raise. General Atantic has rented offices in Tel Aviv, which it will officially open today. After considering several candidates to run the Israel office, General Atlantic ultimately decided to send over an executive from its New York office, although it is planning on recruiting several senior local employees, like former CEOs of tech companies, to help identify and manage investments in Israel.
The person heading General Atlantic's activity in Israel is Anton Levy, Co-President, Managing Director and Global Head of General Atlantic's Technology sector. Levy is a regular on the Forbes Midas List, a ranking of the top technology investors, with his resume including investments in the likes of Facebook, Alibaba, Snap, Slack and CrowdStrike. Levy began his career as an analyst and investment banker at Morgan Stanley, working with the investment bank's technology clients, including helping Netscape, the developer of the once dominant web browser, to go public. Netscape ultimately lost out to Internet Explorer's browser, however, the company's IPO in 1995 at a valuation of over $1 billion is considered to have opened the tech IPO era. The 47-year-old Levy is Jewish and is active in the New York community. He currently serves on the board of HiBob and is an observer on the board of AppsFlyer.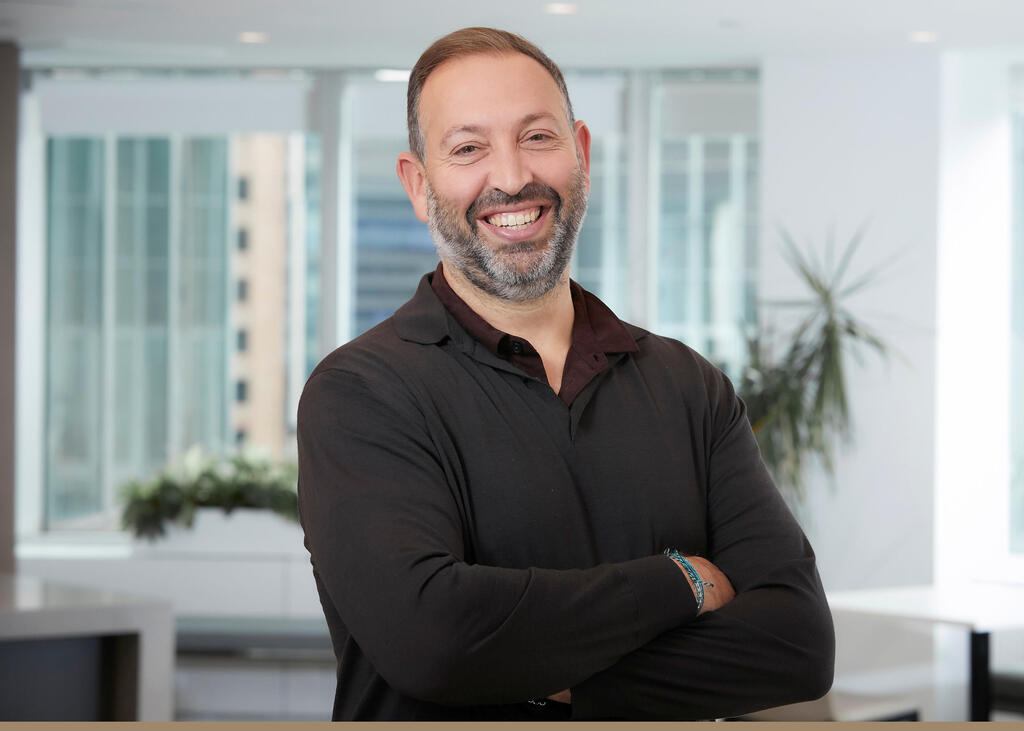 "We've made a pretty concerted effort to get closer to the Israeli ecosystem. Over the last 2-3 years it was a real strategic imperative for us," Levy told Calcalist in an exclusive interview. "We were seeing a real bubbling up of innovation. When we were doing due diligence on other companies that were based in the United States or based in Europe or based in other regions of the world, we were increasingly noticing that a lot of the early competitors, and which the companies mentioned when asked who are the companies you respect around the world, were a lot of Israeli based companies.
"We started doing a little bit of research and what we realized is that the Israeli tech ecosystem is exploding both in terms of number of companies, number of people that are being hired, revenue of those companies, growth rates of those companies and the funding of those companies. And we were starting to see the flywheel that we've seen in other regions. And this, again goes back a few years. So we began to do some real work and research on that and as a result started to spend, including myself, more time in the region. I went to Israel a number of times pre-Covid. In the first 35 or so years of General Atlantic's existence, we made one investment in Israel, in Power Design (GA acquired in 2004 a controlling stake in Power Design, founded and managed by serial entrepreneur Yigal Rotem). On the other hand, over the past three years we've made eight investments totaling over $750 million. Usually we start by developing a relationship with an ecosystem, building networks, building relationships with entrepreneurs, and making a couple of investments. Now we are fully committed to the country and the region."
Do you already have term sheets ready for new investments in Israeli companies?
"We have a number of discussions that are ongoing."
Is it not too late to start your Israeli operations now?
"I don't think so. We are in a little bit of a correction and I think you will see values in the private markets pull in a bit, like the public market values. But some of that's healthy because some of the valuations got too frothy too quickly. They're not supported by fundamentals and ultimately fundamentals are going to drive company values. I think you'll have less tourist capital. But a firm like us that's been investing for 42 years, we're not coming because it's hot or sexy. We look at it very strategically and look where we want to place bets over the next two decades."
You have a separate fund with money designated for investments in tech companies?
"We do have some investments that aren't directly tied to digital, but probably about 75% to 80% of what we do has a digital shift to it. We have a healthcare group, but they do a lot of healthcare tech. In the past, our tech group was only 50% of the capital, but a lot of the investments we make in some of the other teams like financial services, like healthcare, are very tied to digital."
How involved are you in your portfolio companies?
"On the active to passive scale of investors we are very much on the active side. We are members or board observers on almost every investment that we make. So that's a little bit of a different strategy to some of the hedge funds like Tiger Global and a lot of the hedge funds or mutual funds that have the DNA of public investing. When you invest in a public company, you're almost passive by nature. Our DNA is to help companies grow. We build a very large infrastructure since we have over 400 employees at 15 offices around the world and a big part of our value is in helping companies with hiring, growing pricing strategies, go-to-market strategies, and more. I'm probably on 10 or so boards."
On the one hand, the competition in Israel is fierce, and on the other hand the IPO market has slowed down. Will this lead you to invest in earlier rounds?
"We already invest pretty early. I mean, we do a lot of Series B, a lot of Series C, we've done a handful of Series A. We view a pullback in the market as actually pretty positive for us because it'll allow us to deploy more capital because we'll have more confidence in the entry prices. We know we have access to a lot of capital. We want to partner for the long term, but we also need to make returns for our investors. So we're not just gonna deploy capital because they're good companies. They need to be good companies and attractive investments. Hopefully Israel will be one of our best performing markets not just on capital deployed, but on returns and quality of company."
How do you see the investment market developing over the near future considering the correction in the public markets?
"We do see an environment going forward where interest rates will be higher than they have been in the recent past. I think we see inflation continuing to be a bit higher than it has been in the past. We continue to be very, very bullish on technology, innovation, global entrepreneurship and the Israel market in particular, meaning I think if you look over the next 10 to 20 years we strongly believe that as an investor, you want a disproportionate amount of your capital to be on innovation."
You had a record year on the IPO market as well, with 25 public offerings of portfolio companies in 2021 compared to six in 2020. What are you expecting this year?
"A lot of our companies I think will continue to spend very aggressively because the math is very attractive. And two, if anything, be more aggressive particularly on the M&A side. One of the advantages of the pullback is that really good companies might be more open to acquisition at more fair prices than they would've a year ago. So I think there are some silver linings to some of these pullbacks for those people who are long term oriented like ourselves."
And sector wise. Do you have preferred sectors in Israel?
"I think there's a number of sectors in which clearly Israel is a global leader, cybersecurity is top of that list, infrastructure, and software dev tools as well. Israel has a phenomenal ecosystem of engineering DNA and company building. And those are areas that we find very attractive as well."