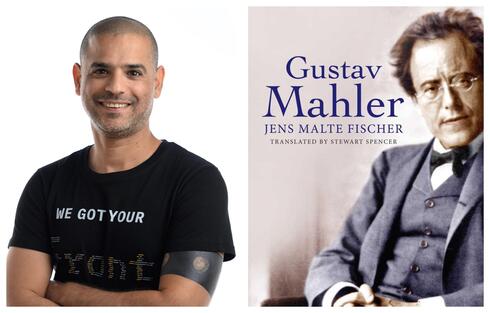 BiblioTech

CTech's Book Review: A biography of artistic idealism and hardship
Aviad Mizrachi, CTO & Co-Founder at Frontegg, shares insights after reading "Gustav Mahler" by Jens Malte Fischer
Aviad Mizrachi is the CTO & Co-Founder at Frontegg, a user management platform. He has joined CTech to share a review of "Gustav Mahler" by Jens Malte Fischer.
Title:
"Gustav Mahler"
Author:
Jens Malte Fischer
Format:
Book
Where:
Home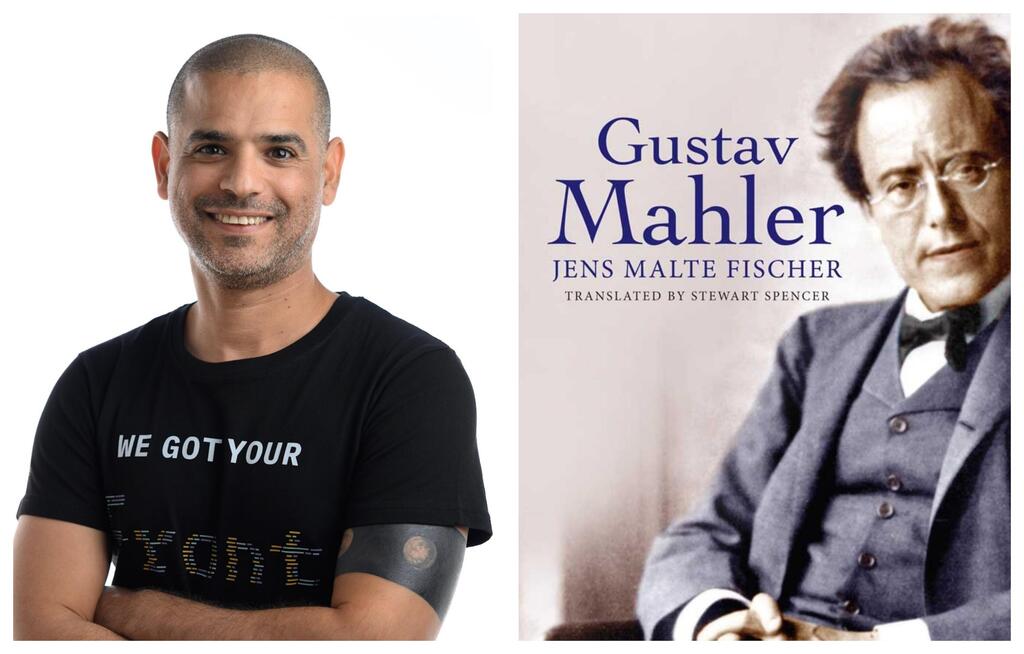 This is a biography of Gustav Mahler, a famous Austro-Bohemian Romantic composer and one of the most influential conductors of his generation. Gustav Mahler was born to Jewish parents and divided his time between conducting and composing.
The biography explores Mahler's early life, his relationship to literature, his achievements as a conductor in Vienna and New York, his unhappy marriage, and his work with the Metropolitan Opera and the New York Philharmonic in his later years.
It also illustrates why Mahler is a prime example of artistic idealism worn down by Austrian anti-Semitism and American commercialism. It's full of drama, sorrow, and creation.
The first theme of the book revolves around Mahler's early life - the struggle Mahler junior held as a young and extremely talented Jewish musician in Vienna, when he was studying with the greatest composers and yet couldn't get a job. These times were times of racism and Jews were not accepted easily. Mahler had to convert his religion in order to get his first position and build his career as a conductor.
The second theme revolves around Mahler's journey towards becoming one of the greatest conductors in Europe and the entire world, while handling tragedies one after another. Starting from the death of his oldest daughter, to his divorce and all the way to the ousting from Vienna Philharmonic because of his Jewish history.
The final theme revolves around the last years of Mahler. A successful conductor, world known, and yet with a broken physical and mental health. These days Mahler will spend half of the year in New York conducting the Metropolitan Opera and the New York philharmonic and the other half in the mountains composing his last symphonies.
Pursue your dreams - Mahler was a great conductor. One of the most important and successful ones in the whole world. Yet, his dream was to compose music.
He wanted other conductors to play his music. He held a very demanding job (4-5 shows a week with many rehearsals), but still devoted all of his vacations to composing, trying to pursue and accomplish this dream.
That's a real lesson for every entrepreneur out there. We all held great rather convenient jobs but yet went to pursue our dream of the "unknown" world of startups.
Looking back on my decision to co-found Frontegg almost three years ago, I think that Mahler's biography had something to do with it subconsciously.
Don't let critiques bring you down - During Mahler's professional career as a composer, he got many critiques. Some of them were so bad that Mahler felt embarrassed walking down the street, often trying to avoid meeting his musician friends.
Yet, he didn't give up. He kept on composing and mastering his art. The rest is history.
Today, the symphonies he composed are considered remarkable and legendary pieces. They are played constantly in hundreds of symphony halls around the world.
If you think about it, we hear a lot of advice and critiques in our world of creation called entrepreneurship. It's very easy to let these wear down or alter your course completely. I don't think we should avoid critiques totally but I think we should take them with a pinch of salt in order to maintain the creative path.
Find light even if it's dark out there - Mahler's life was really hard. Starting from being forced to convert from Judaism to Catholicism, to several brothers who died during his life, losing his older daughter, and then treating his wife's depression. All of these tragedies accompanied Mahler's work and life. For me, it was encouraging to see great art coming out of such a devastating life. Fighting back and finding the light on these catastrophes hitting one after another is really inspiring.
So for me, whenever I find a struggle and think of giving up, I try to think about Mahler's life.
And then I go back to work.
I have spent my early life as a musician and I still play occasionally. Mahler is one of the composers I admire and his life story is truly remarkable. He has been influential to me as a software entrepreneur.
The books may be a bit too long for some. But it's a fascinating story!
Who Should Read This Book:
Anyone that wants to read about incredible creation and find strength in his entrepreneurial life should read this book.