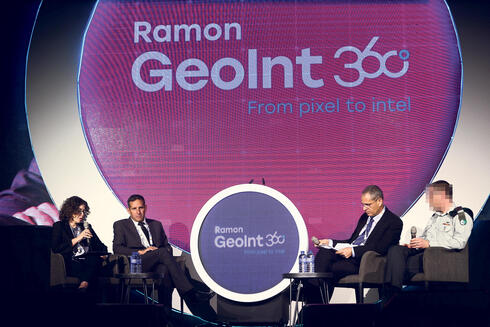 "We are building Satellite as a Service, a system that will give additional users access to space"
Avi Berger, head of the Defense Ministry's Etgar Directorate, was speaking at the Ramon GeoInt360 conference in Tel Aviv
"Today it is difficult to separate commercial, military and civilian space platforms," said Dr. Deganit Paikowsky from the Hebrew University, moderator of the "GeoInt ecosystem from a national perspective" panel at the Ramon GeoInt360 conference. "Some would say that space agencies have lost control in the field. We are here to talk about their new role and what impact they have on the Israeli ecosystem."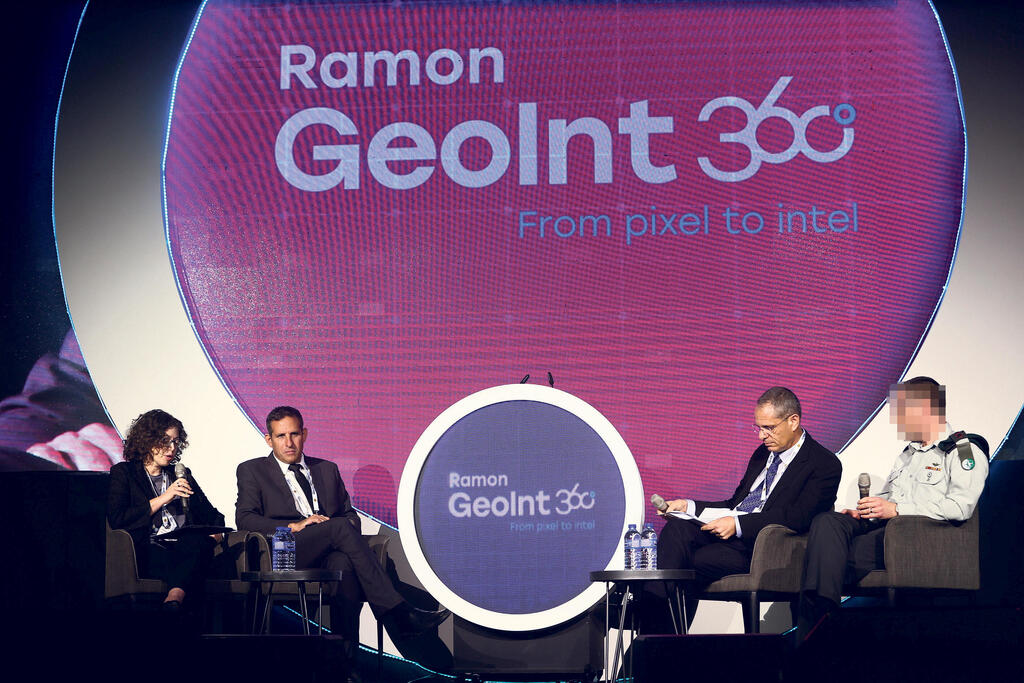 "It is indeed a dilemma," agreed Avi Berger, head of the Defense Ministry's Etgar Directorate, which develops space technologies, and added: "However, it has its challenges and opportunities. There are technical challenges such as working with satellites - running certain tasks and using satellite software; and other challenges such as cyber defense from attackers. On the other hand, we also have new opportunities. We don't use satellites all the time, so surely they can be used more, also for civilian activities. This is something we are looking into.
"We are investing a lot of money in the industry. It can be used in different ways which support civilian and academic users. This is an idea we should think about. We are building SaaS - Satellite as a Service - a system that will give additional users access to space. I believe that with this infrastructure, with companies that will join us, maybe a small step will help make more information available and optimize Israeli activity in the field of space."
"The Israeli space program was built on the basis of an operational gap," explained Lt. Col. S., commander of the space center in unit 9900. "Israel wanted to know what was happening on the other side of the border and even today satellite information is required for our operational needs. There is always friction with our enemies. So, we try to look at the long term and also at things that need to be done tomorrow. We try to make quick changes to give feedback and meet the needs of national security. On the other hand, we also cooperate with commercial suppliers. We can be partners with the industry and help it understand the needs of potential customers."
"We understand that there is a need for national space capabilities," Lt. Col. S. added. "Every dollar we invest in national security brings three dollars to the Israeli industry and investments in Israeli capabilities. In the 9900 unit we take hundreds of young people with no previous experience and train them in data science and satellite operation. They do a great job. After three or four years they enter the market, they go to the academy or the industry, and we take care of their employment opportunities."
Lt. Col. S. believes that today, "access to space is not a big deal as many satellites are launched into space, but most consumers find it difficult to use this infrastructure. It is still difficult for them to carry out operations with the help of satellites. Currently, it is easier to go to a website and buy satellite images. When satellites become another endpoint in the Internet, the industry will truly be revolutionized. Technologies such as artificial intelligence and machine learning will also be able to improve the space technologies we have today."
Uri Oron, director of the Israel Space Agency, believes that "we need an Israeli ecosystem. Currently, we do not have a relevant one. Space is relatively expensive and developing an ecosystem is the only way to move forward. Without developing technologies together, we cannot move forward. Our role as the Israel Space Agency is to lower barriers, to assist commerce and industry in doing things together and help the country solve its problems. Without the ecosystem, we lose our advantage. I guess the biggest challenge for government bodies is to understand that there is an opportunity to find solutions to big problems using satellites. Most government bodies don't understand that."
According to Oron, "Money is the main problem in the civil field. My goal is to prove that it is possible to use our space assets to solve national problems. Although the ecosystem we have is still small, with the 'Startup Nation' approach, it will be possible to bring many entrepreneurs into the space field. We need to raise awareness and give them access to our space infrastructure. The challenge is to figure out how we can do that."
Oron concluded: "Everyone understands that Israel is not a big market in the field of space, but it is an excellent beta environment. You can conduct experiments here that cannot be conducted anywhere else."