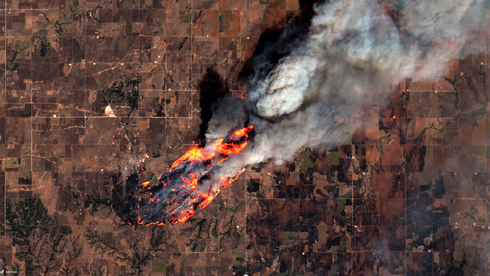 Interview

The Israeli company using satellite data to monitor international conflicts
"There's a staggering amount of data out there; if you know what to do, you can turn yourself into a miniature intelligence powerhouse," says Managing Director of The Intel Lab Itay Bar-Lev
From the war in Ukraine, to Iran's secret nuclear facility and uncovering drug rings in South America, no international conflict is safe from intelligence agencies who can easily obtain satellite data from space, and gain insight into covert operations. The Intel Lab, which has no connection to the semiconductor powerhouse, is a Jerusalem-based Israeli Intelligence as a Service defense company that does just that: it uncovers international incidents by relying on remote sensing satellite technology through OSINT, or open source intelligence. The company works with multiple intelligence groups, supplying them with critical information. Just a few weeks ago, the company reported on its Twitter page that it had obtained a satellite image showing Iran's possible preparations for a space launch on June 10 at the small launch pad of Iran's Imam Khomeini Space Center in Semnan, where Iranian defense ministry employee Mohammad Abdous was allegedly "martyred" on June 12. Many speculate that Iran was, in fact, testing its ballistic missiles. In another instance, Israeli intelligence was able to reconstruct a highly-accurate image of Iran's nuclear enrichment ground facility, and estimate what had transpired inside.
So far, no international laws exist that prohibit the use of this data or whether it will continue to remain open-source. The Intel Lab Managing Director Itay Bar-Lev told CTech that the data is commercial and constantly available for purchase. "Countries try to block the data, but it continues to remain available. I don't think we will see a blockade anytime soon. There's a staggering amount of data out there, if you know what to do with it, you could turn yourself into a miniature intelligence powerhouse," he said. He cited companies making use of that data, such as Israeli ImageSat International (ISI), Argentinian Satellogic, and American Blacksky Technology, which combines high-resolution satellite imagery with artificial intelligence and machine learning techniques to automatically create detailed maps indicating activity.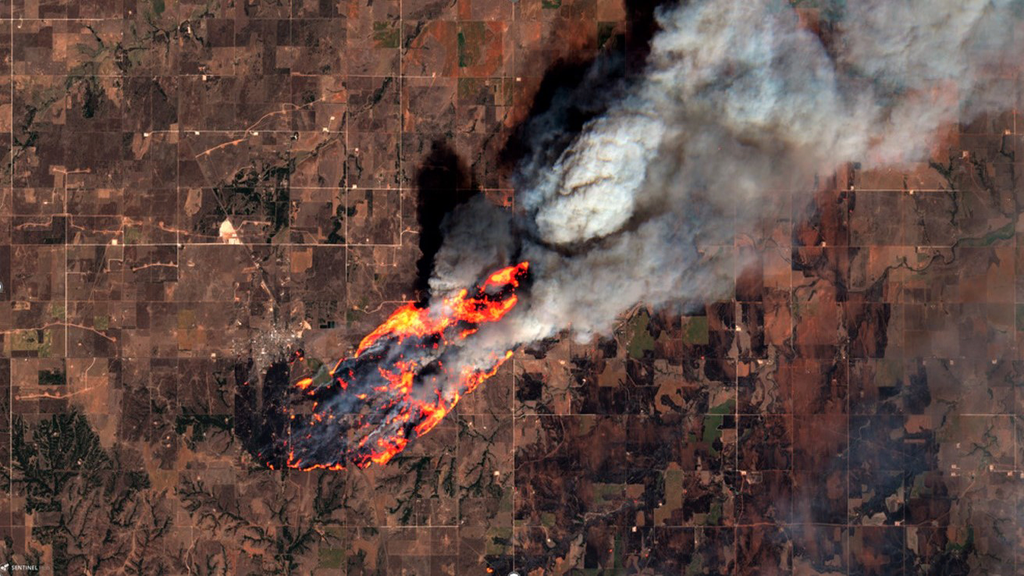 Bar-Lev added that he believes that within the next five years, people will be able to monitor a certain location on Earth a few times a day, no matter where. "It won't be that expensive either as costs are declining. There's a great amount of data out there and you can do anything with it," he concluded, "as long as you credit ESA and use it for commercial purposes and don't illegally obtain it from private companies."
From wildfires to nuclear proliferation
Remote sensing satellite data is often used in fact checking in journalism, explained Bar-Lev. In one instance, intelligence agencies relied on satellite images which showed alleged Russian bulk carriers loading Ukrainian grain on boats and shipping it to Syria, and in another, images showed the remnants of Russian airstrikes on Ukrainian cities. "Remote sensing can be used to fact check in conflicts and to show whether war crimes were committed," Bar Lev added. In addition, agencies can rely on the European Space Agency's Sentinel-1 and -2 satellites for monitoring maritime incidents. Bar-Lev added that agencies use a combination of spectral imagery and computer vision to pinpoint the exact types of shipping carriers too.
And the options are limitless, Bar-Lev explained. Most of the data is open-source, or is available to the public at a low cost. Scientists and firefighters can rely on the data to track wildfires and monitor ongoing environmental situations, where images of infrared rays can show where land was damaged. Humanitarian applications are numerous as well. Agencies can monitor North Korea's nuclear proliferation, by detecting differences in terrain temperature and ascertaining whether the rogue nation has resumed carrying out nuclear activity in specific locations. Satellite radar can be used to geolocate U.S. Patriot missiles and nuclear bombs. The same techniques can be used to monitor oil spills at sea, and track the smuggling of drugs or illegal goods, by following ship transfers.
When it comes to weather disasters, Bar-Lev noted, synthetic aperture radar can be used to detect coseismic ground displacement in earthquakes. In the recent June earthquake in Haiti, using images obtained by satellite data, scientists were able to pinpoint where the epicenter of the earthquake occurred and detect the exact area of ground displacement. In modern commercial uses, civil engineering companies can use such data to bridge larger water streams or identify harsh topography to create a better excavation profile.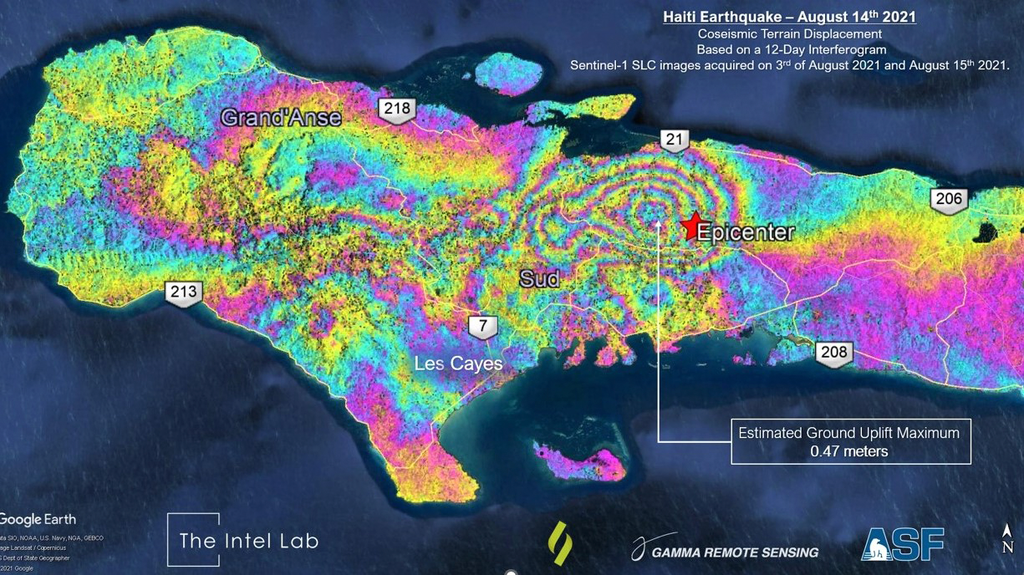 Detecting marine pollution
And closer to home, one of the best methods of keeping oceans clean is by detecting marine pollution through satellite technology. Seimon Polinov, a PhD student at the University of Haifa's Marine Bioscience Department collected satellite data detailing pollution at sea, which is often ejected from ships. About half of the air we breathe is produced by the ocean, which absorbs carbon dioxide and emits oxygen in turn. Oceans also cover nearly 70% of the Earth's surface, and are responsible for transporting heat from the equator to the poles.
Ocean dependent businesses contribute $282 billion to the economy, Polinov noted, but this isn't always good news. While oceans are the main method of transport of goods from furniture, oil, medicines, and food, marine pollution - namely oil spills - are managing all that. Polinov detailed the different types of oil droplets released - such as oil slick from river runoff, ships, pipelines, and petroleum platforms, which settle into the ocean or evaporate and pollute the atmosphere. By using Sentinel 1 and 2 satellite data, he was able to show that some carbon molecules settle deep into ocean sediment for a 10,000 year-period, harming the ecosystem.
As part of his research, he mapped oil spill pollution near the Banias waterfall region between Northern Israel and Syria, where an August 2021 spill damaged marine wildlife, causing harmful algal blooms. Using spatial and temporal coverage of satellite images, he was able to identify the sheer extent of oil pollution in the Mediterranean Sea. About 20-40 km from the Israeli coastline, many oil spills go undetected and unreported. Added to that is the fact that many Middle Eastern countries remain unconcerned with oil pollution. But hope is not lost: scientists plan on using AI/ML technologies to better observe and detect those spills. By relying on such technology, scientists can help improve detection accuracy, identify what type of pollutants are present, and provide better ocean treatment. Cross border collaborations could also help improve water quality.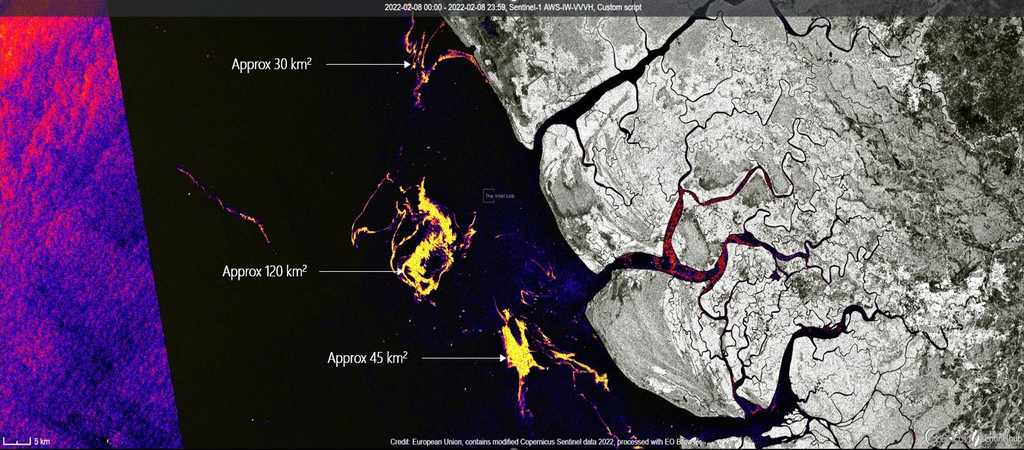 "We can also use optical bands to detect a chemical signature of the material spilled," Polinov said, but added that due to security constraints, many have no idea about the level of pollution in Gazan waters, which are believed to be highly polluted. "Israel's territorial waters are bigger than our actual territory," he said. "We need more eyes on our waters. There are at least 700 oil spills per year, most of which occur on shipping routes, and little is being done to stop them."