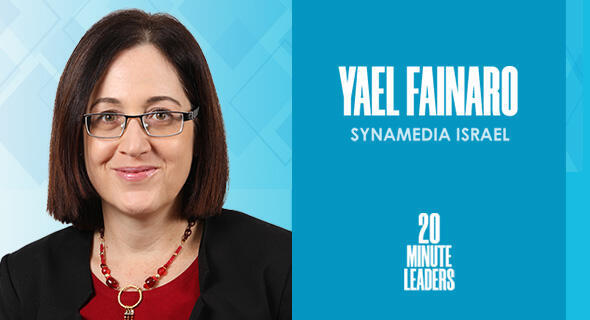 20-Minute Leaders

"Content owners want a direct relationship with the consumers."
There is an ecosystem of people who helped create online content and are counting on revenues, reminds Yael Fainaro, CEO of the Israeli R&D Center and SVP security at Synamedia
Consumers may think it won't hurt big content owners if they access their videos from illegitimate sources, but Yael Fainaro points out that there is an ecosystem of people who helped create that content and are counting on those revenues. As executive vice president of security at Synamedia Israel, she and her team are helping to fight piracy organizations that are offering stolen content on streaming sites. Fainaro shares that part of the reason the media landscape has changed is that content owners want more of a relationship with their viewers. The interesting things happening in the industry helped draw her to Synamedia, but she says that a key factor in staying in a company is the people she works with. Fainaro has worked in a variety of fields and roles, but she explains that setting long-term goals and making a plan to achieve them has been a common thread.
Yael, what's common about everything you've done in your career?
I think that the common thread is really the triangle of strategy, communication, and financials. Throughout my life, I've dealt with strategy, setting this long-term goal and devising a plan of how to get there.
A lot of my professional life has been through M&A. You're trying to think where you want to get to, you identify the targets, and you check that it works from many perspectives. Then you execute the transaction, integrate it into the company, and make sure that the goals are set. In order to do that, you need a very good financial understanding. And communication: both external to communicate to the world what you're doing and also internally, making sure that the people that are supposed to deliver the vision are behind you.
How do you decide which companies you're going to dedicate yourself to for the long run? What are the factors there?
It's two very simple factors. One is that it's an interesting industry. Cybersecurity and media and entertainment are both super interesting industries. The second one is people. If you're working with good, smart people that are visionaries, that are doers, that you're basically having fun working with, then this is where you stay.
Tell me a little bit about Synamedia and how entertainment is reshaping itself.
The media and entertainment business has gone through massive transformation in the last probably six to seven years, an accelerated one over the last three years. COVID helped massively to accelerate the revolution of moving it from broadcast, cable, and satellite to mostly streaming. The amount of content that is being produced today, high value content, has probably more than doubled. That amazing content needs to be monetized.
The business model in the past was very simple. I produce high value content, I license it to Yes, or Sky, or Comcast, or whoever that is in that particular country. They pay me a carriage fee for my channel or for my content. That model is not available anymore for many reasons. Pay TV is just not as popular, and the content owners want a direct relationship with the consumers.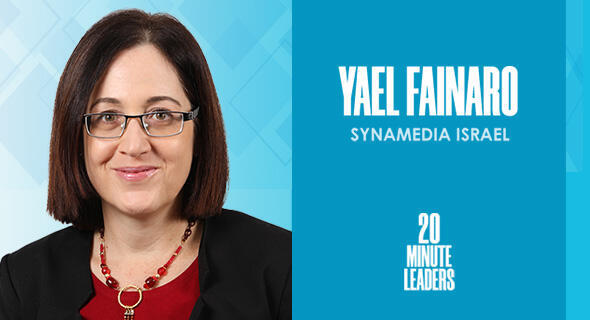 Tell me a little bit more about the relationship that brands want with consumers.
They all understand that the way of the future is to have engagement with the content and, in many cases also, with other things that they have. Like Disney has parks, movies, series, and merchandise. They all understand that the only way for them is to have a direct connection, a link with the end consumers to understand what they want. And to be able to monetize it, either through subscription, through advertising, through pay-per-view, from merchandise, through the whole ecosystem that they want to build around it.
This is where Synamedia comes in, right?
Synamedia comes in in three different places. One has to do with the distribution of the content. We invest a lot and we have a lot of technology that deals with the distribution of the video to end consumers, and the whole user experience around that. How fast and how well can I find the content. The whole aggregation of it from different platforms.
The second big one that has two legs is monetization. The income that a producer of content will get from an additional subscription to their own platform versus what they used to get from cinema release and licensing of content to pay TV is harder to match. They would probably get less money related to the release of original content through their platform. Churn is quite high.
Monetization is very, very challenging. That has two aspects from our perspective. One is to find new monetization ways, like advertising that is more targeted, and therefore fewer ads but higher value.
The second one, which is the one I'm spending most of my days on, is piracy. We like to think about young people sitting in the basement and peer-to-peering content, but it's not that. What we're fighting is organized crime that is operating basically streaming platforms selling subscriptions to end users. It looks and smells like a streaming platform, with one major difference: they don't pay for the content as much. They either steal it or they source it from somebody else that steals it. They also do the mega aggregation because they're not limited by rights in any way.
Fighting piracy, which is an organized cyber-crime, requires a more holistic approach. You have to protect your service, you have to protect your content, and you have to make sure that the people that are accessing your service are the ones that are paying, but you're also fighting piracy operations in their own turf.
This is why we set up a cyber team that learns the piracy ecosystem. We have a set of technologies and capabilities that allow us to disrupt that pirate service, basically killing the motivation of the pirates to continue operating and making sure that legit users would rather pay $15 a month to the legit service and not attempt to go to the piracy domain because it's associated with crime.
Why is this a problem for the world to have these illegitimate aggregators exist?
So in very, very simplistic terms, if I'm investing $10 billion in content, and in order to get the return rate or to justify the investment, I need to get 3X or 4X, and I can't get it because other people are monetizing the assets that I've invested in, then the economics don't work for the long term.
We have in our mind content owners like Disney or the sports teams. You say, "Okay, so they'll make a bit less money from their rights." But what happens is that there's a whole ecosystem that is impacted behind that content: the actors, the producers, the studios and all of that. In sports, it's the fees from the licensing of the media rights that fund the clubs. It funds not only the premier league, but it also funds the other leagues.
There's a whole ecosystem that relies on these revenues. Therefore, it does have an impact on ongoing motivation and ability to continue investing in good content and entertainment that we all enjoy.
What factors of consumer behavior do you need to take into account today?
We are a B2B company because we work with service providers and content owners and sports leagues, which makes our job really fun. We work with enterprises that work mostly with consumers. Therefore, in order to develop our product, our services, we have to understand user motivation. Our customers tell us what's their pain point, what they're not managing to do. It will be around user experience.
Or we're doing consumer studies on what drives people to go and watch piracy. In many cases, it will be content that they can't find in their country. That would be the trigger. Then we work with our customers to say, "You need to make sure that this and this content is on your platform. Even if it's a pay-per-view, just have it so that consumers can have that choice." That's more on the immediate side.
On the long-term side, of course we're watching trends, like my kids don't watch TV. They watch YouTube; they watch TikTok. So what would be the entertainment pattern of the younger generation? What are the habits that they will develop and therefore our technology needs to enable?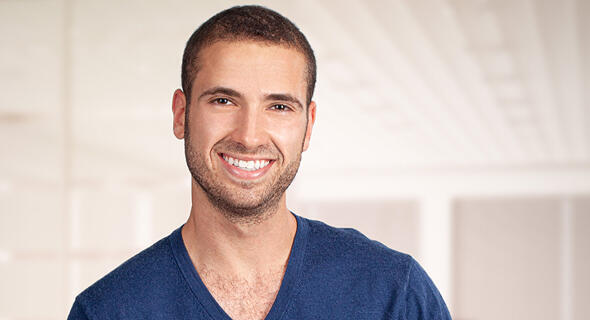 Michael Matias, Forbes 30 Under 30, is the author of Age is Only an Int: Lessons I Learned as a Young Entrepreneur. He studies Artificial Intelligence at Stanford University, is a Venture Partner at J-Ventures and was an engineer at Hippo Insurance. Matias previously served as an officer in the 8200 unit. 20MinuteLeaders is a tech entrepreneurship interview series featuring one-on-one interviews with fascinating founders, innovators and thought leaders sharing their journeys and experiences.
Contributing editors: Michael Matias, Megan Ryan