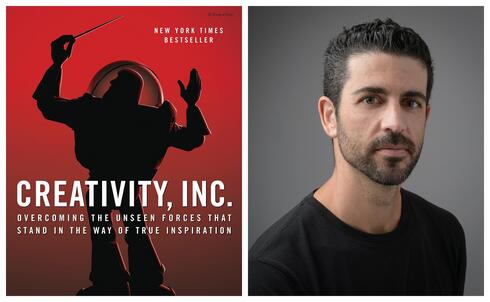 BiblioTech

CTech's Book Review: Pixar's storytelling lessons for Startup Nation
Yehiel Atias, Co-Founder and CEO of Hexa, shares insights after reading "Creativity, Inc." by Amy Wallace and Edwin Catmull
Yehiel Atias is the Co-Founder and CTO of Hexa, a service that helps create, manage, and distribute 3D commerce assets. He has joined CTech to share a review of "Creativity, Inc." by Amy Wallace and Edwin Catmull
Title:
"Creativity, Inc."
Author:
Amy Wallace and Edwin Catmull
Format:
Audiobook
Where:
Commute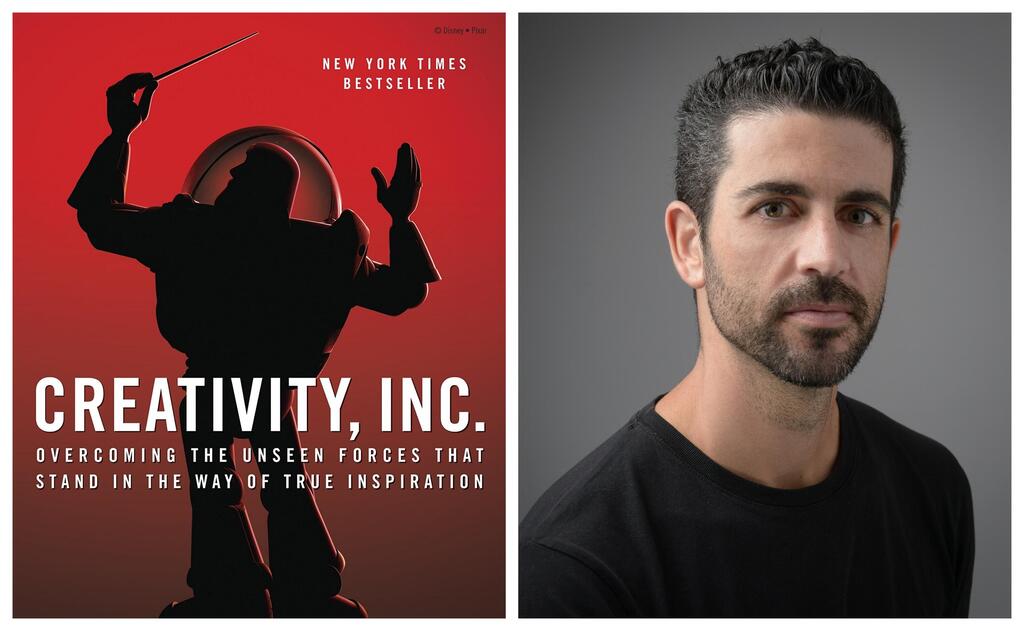 From the co-founder of Pixar Animation Studios Edwin Catmull comes an incisive book about creativity in business and leadership. Creativity, Inc. is a unique manual for anyone who strives for originality and creative thinking.
This extraordinary book will take you into the meetings, postmortems, and "Braintrust" sessions where some of the most successful films in history are made, and give you a glimpse into the minds of the Pixar founding team, which includes among others the iconic Steve Jobs.
The book covers the essential ingredients in Pixar movie's success and unveils a unique environment that was built, based on leadership and management philosophies that protect the creative process and defy convention.
It is a book worth reading to anyone who cares about culture building and facilitating innovation throughout one's organization while entailing the importance of candid feedback and its impact on your bottom line.
Impossible entrepreneurship - As a young man, Ed Catmull had a dream: to make the first computer-animated movie. He nurtured that dream as a Ph.D. student at the University of Utah, where many computer science pioneers got their start and then forged a partnership with George Lucas that led, indirectly, to his co-founding of Pixar in 1986.
What we take for granted nowadays, was nothing but Sci-Fi back in the '80s, which made the Pixar journey even more challenging. Such challenges go beyond the technological wonders Pixar had to pull since funding such a venture took extraordinary visionary people like Steve Jobs, who weren't in abundance.
The art of culture-building - The joyousness of the storytelling, the inventive plots, the emotional authenticity: In some ways, Pixar movies are an object lesson in what creativity really is. Here, in this book, the Pixar Co-Founder reveals the ideals and techniques that have made Pixar so widely admired—and so profitable.
However, such accomplishments didn't come easy, as the way to becoming a cult-like company, and a global icon for perfection, innovation, and creativity took hard, long, and methodical work, as explained in the book.
Creativity - For nearly 20 years, Pixar has dominated the world of animation, producing such beloved films as the Toy Story series, Monsters, Inc., Finding Nemo, The Incredibles, Up, WALL-E, and Inside Out, which have gone on to set box-office records and garner 30 Academy Awards.
But the enigma behind Pixar's domination is much greater when taking into account that all of their movies suck within inception. In some cases, the end result can't be traced back to its original idea.
Your idea is most likely worthless! It's all about execution - much like tech entrepreneurship, you can give a good idea to a mediocre team, and they will screw it up. But give a mediocre idea to a great team, and they will either fix it or come up with something better.
Pivoting is essential to any business, or in Pixar's case, any story. Holding dearly to what you initially idiated will most likely kill your newborn initiative or mature it into a mediocre one.
The truth and nothing but the truth, just don't finger point please - if you don't strive to uncover what is unseen and understand its nature, you will be ill-prepared to lead. It's not the manager's job to prevent risks. It's the manager's job to make it safe for others to take them.
Keep in mind that the cost of preventing errors is often far greater than the cost of fixing them. In most cases, a work environment filled with risk aversion, which is great if you are building a bank, will slow down innovation and prevent you from getting the much-needed breakthroughs needed in uncharted waters.
Flat and egalitarian - a company's communication structure should not mirror its organizational structure. Everybody should be able to talk to anybody. When information cannot run smoothly across the organization, pockets of knowledge, or ignorance, start to appear and so are the hidden risks of running any business.
While running a company as a democracy is hard, segments of it, such as the above communication example, should be flattered to facilitate innovation and give your team a fighting chance to do what they do best - drive your business forward.
None. It's truly an amazing and mind-opening book
Who Should Read This Book:
It's mainly for people that are interested in culture, teamwork, and leadership. But since there is so much to learn about each of the above topics, I will highly recommend reading it in case you want to learn how to build, maintain, and preserve a cult-like culture.