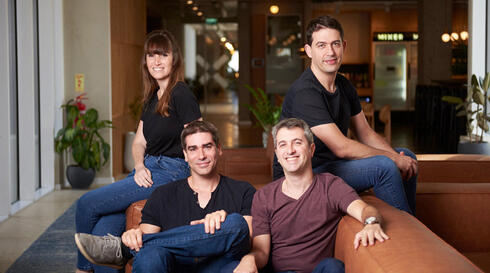 Ermetic CEO: "Two years ago I would have said that I wanted to build a giant company, but the market has changed"
Shai Morag discusses the thinking behind Ermetic's sale to Tenable, which officially announced the completion of its acquisition of the Israeli cybersecurity company for approximately $240 million in cash and an additional $25 million in restricted stock and RSUs
American cybersecurity company Tenable, traded on Nasdaq with a market cap of $5 billion, officially announced the completion of its acquisition of Israeli cybersecurity company Ermetic earlier this week. Tenable is
acquiring the startup for approximately $240 million
in cash and an additional $25 million in restricted stock and RSUs, with a likely additional sum of tens of millions of dollars in shares to be given to the company's employees. Over 100 Ermetic employees will be absorbed into Tenable's R&D center in Israel.
Ermetic CEO and Co-Founder Shai Morag told Calcalist that the sale is very good for the company, but admitted that two or three years ago he and the other founders had other dreams. "We have completed the deal and are excited about the companies' shared future," he said.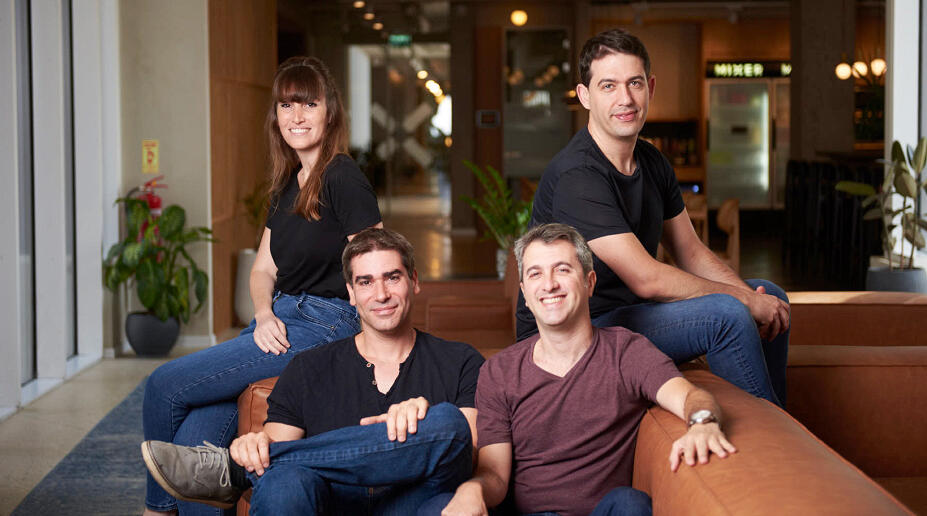 Is this a success or a failure?
"This is a very big success because Tenable is an excellent company. This is our way to get into the cloud security market because it is a huge market. Two or three years ago, I would have said that I wanted to build a giant company, but the market has changed, and it's harder today. It's harder to raise money - that's the current situation. So, together with Tenable, we have the ability to win in this market. It is a multi-player market, and together with them, we gain access to many resources and customers, and that's how we can be more significant."
Tenable is even smaller than Check Point or CyberArk.
"In terms of market value, you're correct, but in terms of revenue, that's another story. This is a company with a revenue of more than a billion dollars, that has about 50,000 customers. It's a very successful company that gives us accessibility to tens of thousands of customers. From this perspective, it is an opportunity to enter the market easily and effectively. The idea is also to take Tenable to the next stage."
Will all of you remain with the company?
"Yes. We have an excellent product that can truly help customers solve a significant problem in the security world. Our drive isn't just about stocks - it's about succeeding in the market, growing and deepening Ermetic's presence in the market. There is an excellent opportunity here."
Are you expanding the R&D center in Israel?
"Israel is a strategic destination for them, and they want to expand their presence here. We are working on plans and cannot provide concrete information, but the direction is clear."
Will you receive a budget to expand here?
"Yes. Part of the strategy is to invest in Israel in general and to invest more in Ermetic here."
There is a lot of competition in your field, companies like Check Point, Orca etc. Will it be easier for you when you come with money and power?
"Yes. We are a very strong competitor in this market. We have access to many salespeople, and together with Tenable we have an opportunity to be in the top three in the field."
With the likes of Palo Alto looking to invest about one billion dollars in acquiring Israeli startups, do you feel that the cybersecurity industry in Israel is heating up?
"There is a lot of talent in Israel, and there are many companies that want a piece of it. We want to be an even more significant player in Israel."
Will there be more acquisitions?
"Yes. Definitely. There is a market correction happening, and there are many companies whose value is lower than before, which creates opportunities for large investors. We will see significant acquisitions here, in my opinion."
"We will have an opportunity to put additional market-leading cloud security capabilities into the hands of tens of thousands of customers," said Amit Yoran, chairman and chief executive officer of Tenable. "Together, we will be able to deliver a holistic view of the modern attack surface and help organizations reduce exposure and risk, using identity as an essential foundation."
Ermetic raised a $70 million Series B round of financing in December 2021 led by Qumra Capital with support from new investor Forgepoint Capital and participation from existing investors Accel, Glilot Capital Partners, Norwest Venture Partners and Target Global. The company has raised $100 million in total funding for its security platform that provides multi-cloud protection for global enterprise customers.
Ermetic has developed a fully integrated cloud-native application protection platform (CNAPP) and is also a provider of cloud infrastructure entitlement management (CIEM).
The company was born from a partnership of four experienced cyber entrepreneurs who had all previously sold companies to giant corporations: CEO Shai Morag (founder and CEO of Cyber Secdo Ltd., acquired by Palo Alto Networks), CTO Michael Dolinsky and CPO Sivan Krigsman (co-founders of Aorato, acquired by Microsoft), and CBO Arick Goomanovsky (co-founder of Sygnia, acquired by Temasek).
The deal is believed to be very profitable for the company's founders, who received a significant portion of the sale and future shares that are expected to earn them tens of millions of dollars. Early-stage investors like Tiger Global and Glilot also made significant profits, but Qumra will have to settle for a return basically equal to its investment.