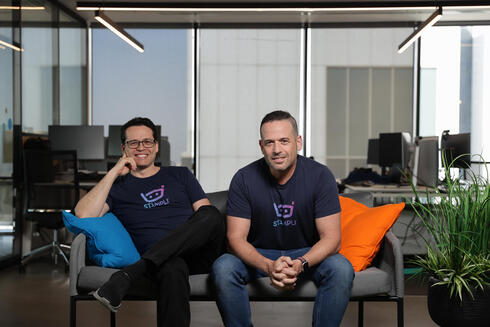 Stampli raises $61 million: "We will make Stampli one of the largest FinTech companies in the world"
Stampli is a complete AP automation platform that brings together accounts payable communications, documentation, and payments
Stampli, which develops AI-powered accounts payable automation, announced on Tuesday that it has raised $61 million in a Series D venture funding round led by funds managed by Blackstone, with the participation of existing investors Insight Partners, SignalFire, Bloomberg Beta and NextWorld Capital. This latest funding round takes the total amount raised by the company to over $148 million.
Stampli was founded in 2015 by the brothers Eyal and Ofer Feldman. It currently employs around 250 people and operates from Tel Aviv (where the development center is located) and California. In August alone, Stampli processed more than 1 million invoices totaling a collective value of more than $5 billion.
"In this macroeconomic environment, where companies have to be more careful with their spend and their cash, Stampli became the solution of choice due to our superb user experience, super- fast implementation and deep ERP integration capabilities," said Eyal Feldman, CEO and Co-founder of Stampli. "We chose Blackstone, the largest alternative asset manager in the world, as our partner because of our shared vision and experience driving operational efficiencies through best practices, technology and AI. I am honored that they see a similar fit in our company. Together, we will make Stampli one of the largest FinTech companies in the world."
Accounts Payable automation and B2B payments represent a massive and largely unpenetrated market. Deutsche Bank estimated in 2021 that AP automation and ePayments combined represent around $70 billion in U.S. revenue opportunity, not including the international opportunity, which they estimated could be 3-5x larger.
With stakes in more than 230 companies and 12,600 real estate assets, Blackstone's investment in Stampli highlights its thematic focus on investing in businesses driving the digitization of the economy, as well as those enabling and benefitting from AI adoption.
Yifat Oron, Senior Managing Director at Blackstone and head of the firm's office in Israel, said, "In today's environment, building a digital-first modern finance organization is a top priority for CFOs and controllers. While we are still in the early innings of AP automation, Stampli stands out as a transformative leader in this extremely large, underpenetrated market. Stampli's best-in-class team has built a product loved by customers and differentiated by its ease-of-use and out of the box integration. We are thrilled to have Stampli join our growing portfolio of innovative companies."