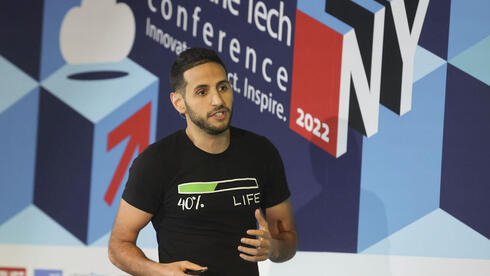 ISRAEL AT WAR

Nas Daily: "From today forward, I view myself as Israeli first, Palestinian second"
The prominent content creator had previously emphasized his Palestinian heritage, but after the attacks by Hamas has decided to put Israel first
Prominent "Palestinian-Israeli" Nuseir Yassin, known online primarily by his pseudonym Nas Daily, has written a lengthy post on X describing how he now identifies as "Israeli first, Palestinian second" following the ongoing atrocities committed by Hamas coming from Gaza.
"For the longest time, I struggled with my identity," he
wrote on X
. "Many of my friends refuse to this day to say the word 'Israel' and call themselves 'Palestinian' only. But since I was 12, that did not make sense to me. So I decided to mix the two and become a 'Palestinian-Israeli."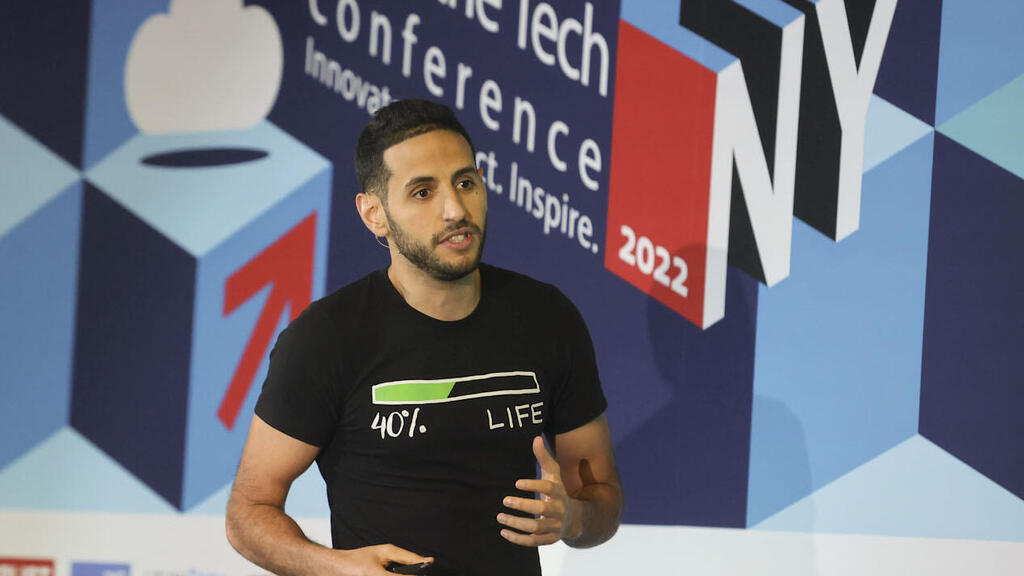 Yassin is an Arab-Israeli travel vlogger who pledged to create 1,000 one-minute videos for fans across Facebook, TikTok, and Instagram under the page Nas Daily. In the early days of his work, it focused on unique and personal stories relating to tech, culture, and travel. As his fame grew, he would appear alongside prominent folks such as Bill Gates. In 2022, he appeared at Calcalist's Mind The Tech conference.
Born in Israel, his identity often attracted pressure and scrutiny to appease 'both sides' of the conflict within Israel, yet he largely avoided discussing his background, resorting only to describing himself as "Palestinian-Israeli". However, recent attacks by Hamas on Israeli soil have caused him to have a change of heart.
"I thought this term reflected who I was. Palestinian first. Israeli second," he wrote. "But after recent events, I started to think… I do not want to live under a Palestinian government. Which means I only have one home, even if I'm not Jewish: Israel. That's where all my family lives. That's where I grew up. That's the country I want to see continue to exist so I can exist."
He ended his post by confirming: "From today forward, I view myself as an 'Israeli-Palestinian'. Israeli first. Palestinian second. Sometimes it takes a shock like this to see so clearly."
The reaction to his post was largely positive, with fellow prominent figures such as conservative Jewish American commentator Ben Shapiro sharing it with his 6 million followers. It currently has 26,000 likes and 5,300 reposts, amplifying its reach to almost 2 million people.
"Happy to have you as an Israeli brother," wrote
X Tech Marketer
and founder of Wadi Digital Yoel Israel. Michael Dickson, Executive Director of
StandWithUs Israel
and named in the Top 15 Most Influential Jews on X, also added: "We are brothers. And we do and must live together. Thank you for this raw honesty."
Israel is currently suffering from one of the largest attacks on its soil in history. October 7, 2023, marked the largest number of Israeli deaths in a single day since the Holocaust, and the IDF has launched a counter mission to retaliate against Hamas. At the time of writing, more than 700 Israelis are confirmed dead and 100 are believed to be kidnapped by Hamas and taken back to Gaza.
It has been described as "Israel's 9/11" by Middle East analyst Avi Issacharoff and many others online.
Yassin clarifies that despite this, he still "loves" Palestine. "[It] should exist too as an independent state. And I hope to see the country thrive and become less extreme and more prosperous. I love Palestine and have invested in Palestine."