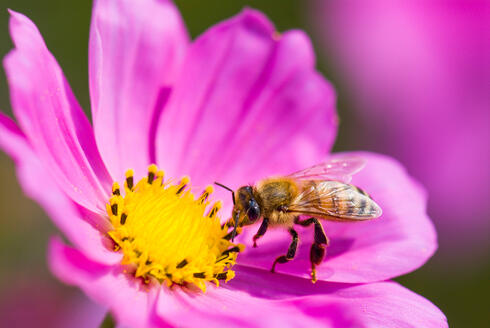 Beewise raises $80 million Series C, including from Abu Dhabi investment fund
The climatech startup is on a mission to save the bees, and has raised over $120 million to date
Beewise Technologies, a climatech precision robotics company, announced on Wednesday that it has raised $80 million in a Series C funding round led by Insight Partners, with participation from Fortissimo Capital, Corner Ventures, Iool Ventures, the Atooro Fund, Meitav Dash Investments Ltd, and Sanad Abu Dhabi. Sanad is part of the Mubadala investment company. This brings the company's total funding to over $120 million.
The company was founded in 2018 by five partners: Eliyah Radzyner, Hallel Schreier, Boaz Petersil, Yossi Sorin, and Saar Safra. The company's headquarters are located in the town of Calil, in the northern Galilee region. Beewise has created a solution to combat the disappearance of bee colonies. Every year, more than 30% of honeybee colonies disappear, a rate that is not only economically devastating to farmers but also represents a severe risk to global food supplies. While various diseases, pests, and pesticides lead to colony collapse, no other factor has been more devastating to bees than climate change.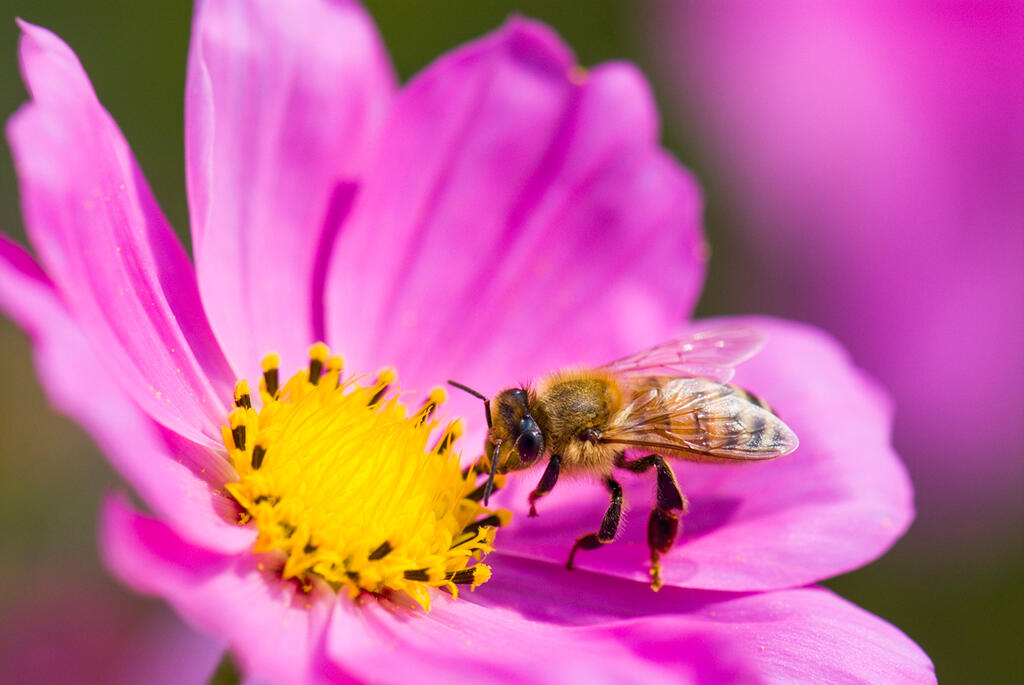 Beewise offers a modular robotic system, the Beehome, which is an artificial-intelligence-based platform that can monitor bees 24/7 and significantly increase pollination capacity and honey production. The Beehome seamlessly detects threats to a honeybee colony such as pesticides and the presence of pests and immediately defends against them. It responds to threats in real-time and requires no human intervention. In addition to protecting and defending, Beewise helps honeybees thrive and flourish by reversing the trend of colony collapse. To help combat the detrimental effects of climate change on bees, Beehomes are thermally regulated; protected from fires, flooding, and Asian Wasps (murder hornets); and the system also provides enhanced feeding techniques for when forage (food supply) is not readily-available. Its solution uses a unique computer vision inspection system, which is equipped with an AI-based decision making and predictive analytics software.
Beewise CEO Saar Safra told Calcalist in an interview: "We've grown significantly over the past year, and now have 110 employees and hundreds of our boxes out in the fields. Our only market is the U.S. with a focus on states who promote agriculture. We have hundreds of machines, which each house dozens of beehives."
"Sanad is the private fund owned by Sheik Khaled, the leader of Abu Dhabi. Agriculture is very important to them. Honey is a strategic food for them. They are a strategic investor for us and I guess we'll start operating there soon," added Safra.
"We planned on raising $40 million for growth but it grew to a much larger amount. We'll use the capital to expand in the U.S., manufacture our machinery, and support our customers. We currently manufacture our machines in Israel, but plan on moving our facility to the U.S. because of transportation costs that have risen. The cost of transporting our machines is now more expensive than manufacturing them, so we plan on using some of our capital to open manufacturing plants in the U.S."
"Pollen and honey production are solely produced by bees, but if their infrastructure is lacking then there won't be honey and a high percentage of hives will collapse. Understanding this problem in depth makes you realize that the entire global food infrastructure depends on bee pollination. And if hives collapse, it could directly affect our food consumption," added Safra.
According to the company's data, its product reduces bee mortality by around 80% and increases hive productivity by close to 50%. The company reports that over the past 12 months it has saved more than 160 million bees.