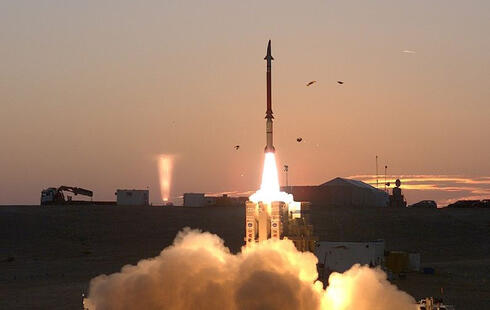 We'll always have Paris: Geopolitical shakeup means big business for Israel's defense sector
Israel Aerospace Industries, Rafael, Elbit and others showed out in full force in the Paris Air Show after a record year in which Israel exported a record $12.5 billion in defense products
The Paris Air Show, which took place for the first time this year since 2019 due to the disruptions and closures caused by the coronavirus pandemic, came to a close on Sunday night.
Some people may have thought that the pandemic would lead to a long stagnation in the global arms industry and force countries to redirect the billions previously allocated to military strengthening towards the development of health, welfare, or environmental infrastructures. However, any such notion has been dispelled over the past couple of years thanks to Russian President Vladimir Putin.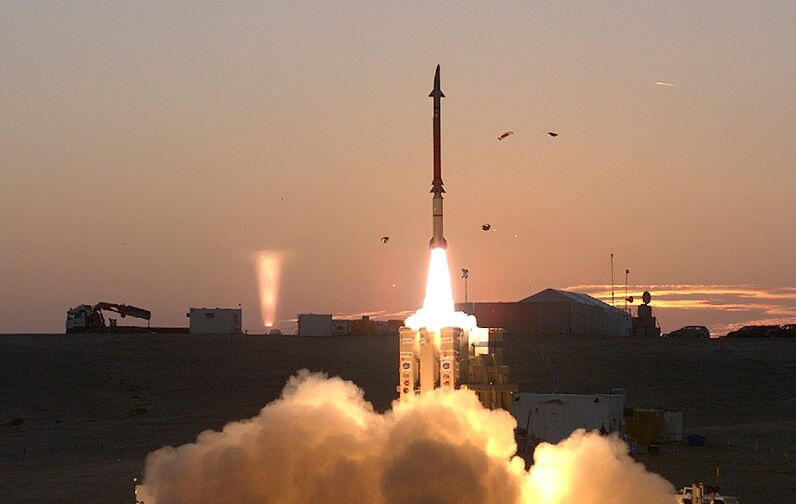 The war that has been ongoing since last February following Russia's invasion of Ukraine, combined with the fear of escalation in other conflict zones, is accelerating arms races, and the waiting lists are getting longer as new combat systems or capabilities are revealed on the battlefield. Despite the government's restrictive policy preventing Israeli industries from exporting weapons directly to the frontlines in Ukraine, they still profit from the war through countries that provide more generous aid to the Ukrainian army.
The efforts to assist Ukraine against Putin are depleting the emergency stockpiles of NATO countries, and they are rushing to replenish them. Along the way, they are updating their arsenals and selecting systems that address threats demonstrated for the first time in Ukraine, such as precision drones that self-destruct on a designated target or hypersonic missiles that travel at more than five times the speed of sound and can overcome air defense systems.
This war has no end in sight, and it does not seem that anyone is particularly eager to end it. "This war is tragic, but it is not brutal, and the number of casualties is not unimaginable. In a war like this, we gain more than we lose," said a veteran businessman in the defense industry. "In our industry, war means prosperity."
Israeli industries are positioned closely to reap the benefits of this prosperity. The year 2022 was a record year for Israel's defense exports, amounting to approximately $12.5 billion, with major defense companies achieving all-time high sales. While Ukraine yearns for Israeli defense systems but does not receive them, Finland has purchased the David's Sling from Rafael for hundreds of millions of dollars, and Germany has acquired the Arrow 3 missiles from Israel Aerospace Industries (IAI) for no less than €4 billion. "War is a good thing," admitted a senior member of the defense establishment last week in a moment of honesty.
The euphoric atmosphere at the IAI wasn't even affected by French President Emmanuel Macron's criticism of the major missile deal between Israel and Germany. He told European defense ministers and representatives from NATO how dissatisfied he is with Germany's decision to purchase blue-white missiles instead of the SAMP/T system developed by France and Italy. Germany was unimpressed by Macron's grievances and is determined to acquire the IAI missiles. Last week, the Bundestag approved a transfer of an initial advance of €600 million.
This has been the IAI's best year in its 70-year history. CEO Boaz Levy and Chairman Amir Peretz enjoyed the attention of state representatives, and Defense Minister Yoav Galant enthusiastically greeted, shook hands, and smiled for the cameras. And cameras were not in short supply because the IAI flew a group of journalists from Israel to the salon at its own expense and sent a delegation to the event in France, including several dozen company employees and the chairman of the workers' committee, Yair Katz.
In addition to displaying models of Arrow 3 missiles in Le Bourget, IAI also unveiled the "Mars2" - a new reconnaissance aircraft expected to enter operational service in the Air Force soon. They also announced a deal with Estonia for the supply of armed long-range drones and deals with three NATO member countries that will purchase the "Rotem" tactical rover. This drone, developed for special forces and infantry units, is quick and easy to operate, delivering accurate and deadly impacts.
According to CEO Boaz Levy, the financial scale of the transaction is not significant, nor is it the most important factor in these engagements. "What is important in such transactions are the doors that open for us in countries where we have not yet sold our rover systems," Levy told Calcalist. "These same countries are now purchasing rovers, but in a year, they will need something else, and then opportunities for mega-deals may also arise. For us, this is a foothold in an important market and the realization of our strategic plan to deepen our activity in Europe."
Rafael, the developer of the Iron Dome, the David's Slings, and Iron Beam, presented its development plan for the innovative SkySonic, the first-ever hypersonic missile interceptor. They also unveiled a state-of-the-art system called "Puzzle," which is used to manage intelligence information collected and stored through a wide range of sensors. Additionally, they showcased the new Sky Spear air-to-air missile, belonging to the sixth generation of such missiles.
Elbit Systems used the salon to announce the first order received from the Romanian Ministry of Defense for the Watchkeeper X tactical UAV, amounting to approximately $180 million out of a framework agreement with a ceiling of about $410 million.