Former Unit 8200 Directors Among Tech Leaders Protesting Planned Legislation in Israel
Pinhas Buchris and Ehud Schneorson, both former directors of Unit 8200, the Israeli military's equivalent of the NSA, are among the key figures signed on a letter of protest sent to Israeli lawmakers
Several hundreds of Israeli tech entrepreneurs and investors have joined an ongoing protest against legislation being promoted by Prime Minister Benjamin Netanyahu and his coalition members. In a letter sent Monday and reviewed by Calcalist, the key industry figures said they are deeply concerned with what they view as "intent to profoundly alter the country's law and justice systems," which they believe would "damage the country's democratic fabric and its international reputation."

For daily updates, subscribe to our newsletter by clicking here.

Among the people who signed the letter are Pinhas Buchris, a managing partner at State of Mind Ventures, and Ehud Schneorson, managing director at Blumberg Capital, both former directors of Unit 8200, the Israeli military's equivalent of the NSA. Ayla Matalon, the executive director of MIT Enterprise Forum of Israel, and Aharon Ze'evi-Farkash, an Israeli businessman and former head of the Israeli Military Intelligence Directorate, also signed the letter.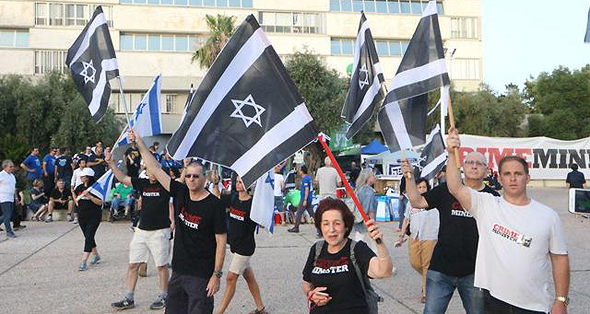 Protestors against the bill in Tel Aviv last week. Photo: Motti Kimchi

Last week, the Israeli parliament announced it is set to vote on a bill that will grant Israeli lawmakers—including Prime Minister Benjamin Netanyahu, who is currently facing possible indictment in three separate criminal cases—automatic legal immunity. On Sunday, Israeli entrepreneur and tech investor Yossi Vardi joined a group of 100 Israeli tech and business entrepreneurs to speak out against the bill.

Failing to reach coalition agreements, on Tuesday, just weeks after the election held in April, the Israeli parliament voted to disperse, should a government not be formed by Wednesday night.