Top Startups
Top Israeli Startups 2020: Most Promising Logistics and E-Commerce Companies
Calcalist and CTech are highlighting the top Israeli startups that are working to keep the world economy on the rails amid the Covid-19 crisis
In a world thrown into chaos by the coronavirus (Covid-19) pandemic, the startups featured in this list are doing their best to keep the world economy on the rails, offering innovation to match the magnitude of the crisis. The logistics and e-commerce companies we selected together with a committee of expert entrepreneurs, consultants, and investors, offer solutions to states, organizations, and individuals who found themsleves scrambling to cope with the realities of widespread closures, crippled services and the need to be apart. Be sure to check out Calcalist's full list of Israel's 50 most promising startups of 2020.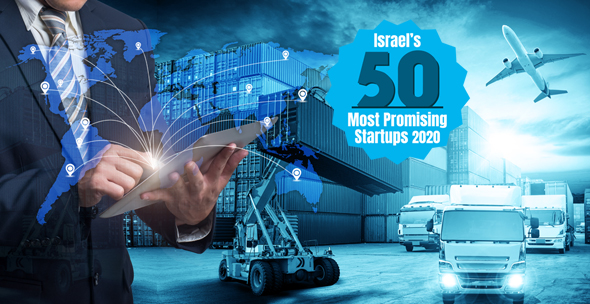 Logistics startups are helping get goods and services to where they are needed, despite the barriers. Photo: Shutterstock
Fabric
Product: warehouse managing robots for online retailers
Year founded: 2015
Founders: Ori Avraham, Shay Cohen, Elram Goren, Eyal Goren
Funding raised: $136 million
Investors: Innovation Endeavors, Playground Global, Temasek Holdings, Aleph, Corner Ventures
The Coronavirus (Covid-19) Pandemic can destroy a company or give it a once in a lifetime window of opportunity. Warehouse robotics startup Get Fabric Ltd., formerly known as Common Sense Robotics Ltd., belongs to the second category.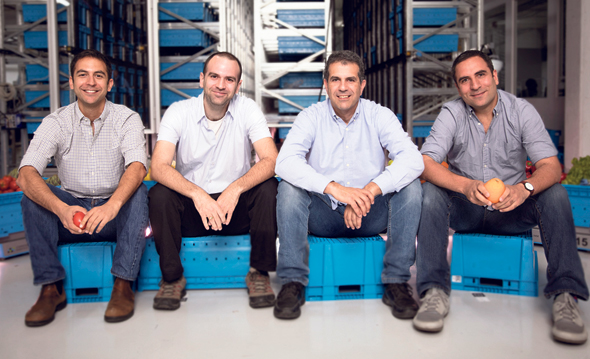 Fabric co-founders. Photo: Ran Yehezkel
Fabric develops robotic and artificial intelligence solutions that enable retailers to offer sustainable reliable and rapid delivery services to online customers. The lockdowns imposed on millions around the world have given the deliveries industry a historic boost.
Capitolis
Product: online marketplace for capital management
Year founded: 2017
Founders: Gil Mandelzis, Tom Glocer
Number of employees: 6
Funding: $70 million
Investors: S Capital, Spark Capital, Index Ventures, Sequoia Capital
Fintech startup Capitolis Inc.'s co-founder Gil Mandelzis has seen his share of crises. In 2007 he oversaw the acquisition of Triana Inc., which he founded seven years prior, by ICAP, now known as the NEX Group. Triana experienced first hand its fair share of the crises of the early 2000s and lived to tell the tale.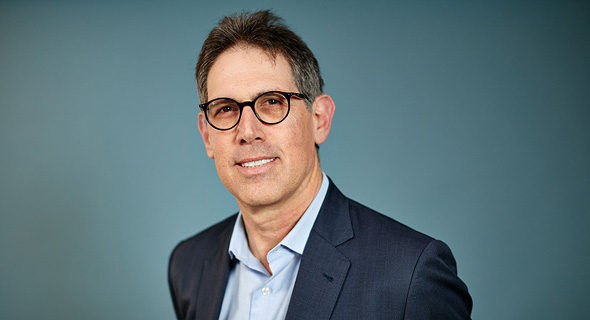 Gil Mandelzis. Photo: James Bell
The fintech industry suffered severe blows due to the coronavirus outbreak, which created high volatility combined with increased volumes of trade. The crisis also created an increased demand for services like the ones offered by Capitolis, which develops an online marketplace where banks and financial institutions can manage their capital and establish collaborations to maximize their economic performance. Over the past month, Capitolis signed on three of the world's largest banks as clients and expanded its activity with existing customers. Over the past 12 months, the company estimates $1.5 trillion were processed through its service.
Like other tech companies, Capitolis transitioned to remote work from home. Thanks to the growing demand for its service, the company is currently looking to hire developers for its Tel Aviv office and sales representatives in New York and London.
Forter
Product: payment fraud prevention tools
Year founded: 2013
Founders: Alon Shemesh, Michael Reitblat, Liron Damri
Number of employees: 235
Funding: $100 million
Investors: Sequoia Capital, New Enterprise Associates (NEA), Scale Venture Partners, March Capital, Salesforce Ventures
Forter Inc. was on the verge of its big breakthrough when coronavirus hit in early 2020. Forter, which develops automated fraud detection tools for e-commerce websites, experienced a massive leap in business volume in 2019 and its plans for this year included significantly growing its staff, to support the development of new products and increase the company's sales capabilities.
By February, however, it became evident that the world was changing and entire industries—including entertainment and tourism, which many of Forter's clients belonged to—collapsed. On the other hand, retail experienced a boost, which Forter had anticipated for years.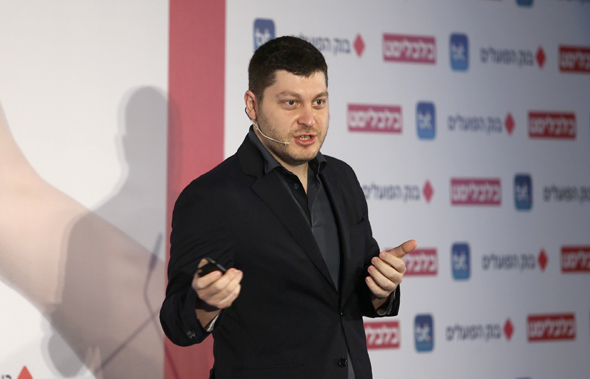 Forter co-founder and CEO Michael Reitblat. Photo: Orel Cohen
Forter's system automatically examines each transaction within seconds, allowing retailers to significantly increase the volume of their online sales, without having to worry about fraudulent transactions. Among Forter's global partners is Instacart Pvt. Ltd., which provides logistical solutions to some of the biggest retailers in the U.S. Forter's service lets Instacart process orders and deliver goods without the delays created by a cumbersome order verification process.
In light of the coronavirus crisis, Forter's founders are promoting, alongside the company's long-term policy, a well-organized approach towards steady communication with employees working from home around the world. This includes daily online meetings and support programs for small businesses.
Glassbox
Product: Customer behaviour analytics service
Year founded: 2010
Founders: Hanan Blumstein, Yaron Gueta, Yoav Schreiber
Number of employees: 140
Funding: $70 million
Investors: Brighton Park Capital Management, Updata Management, Ibex Investors, CreditEase Israel Innovation Fund (CEIIF), the Israeli venture arm of Beijing-based consulting firm CreditEase, Gefen Capital Management
Earlier this month, customer analytics startup Glassbox Digital UK Ltd. announced it had raised $40 million in a series C funding round. Glassbox develops a service that collects data and provides companies with analytics and insights pertaining to customer behavior across digital platforms and mobile applications. Glassbox's system is designed to optimize web and mobile customer experiences, identify information technology (IT) performance issues, and direct real-time customer support.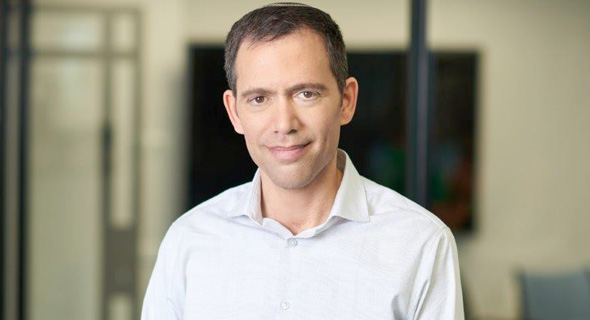 Glassbox's co-founder Yoav Schreiber. Photo: PR
Glassbox currently employs a team of more than 100 people in Israel and has dozens of openings it is looking to fill despite the current situation, Glassbox CEO Yaron Morgenstern said in a recent interview with Calcalist. The company does not have plans to lay off or reduce the salaries of any of its employees, he said.
Gong.io
Product: Sales intelligence system
Year founded: 2010
Founders: Amit Bendov, Eilon Reshef
Number of employees: 305
Funding raised: $134 million
Investors: Sequoia Capital, Battery Ventures, Cisco Investments, Shlomo Kramer, Norwest Venture Partners
Gong.io Ltd. created a system to enable sales teams to get the unfiltered truth about their customer interaction. Its technology provides sales representatives with real-time insights by analyzing recorded phone calls to track keywords and topics within a conversation.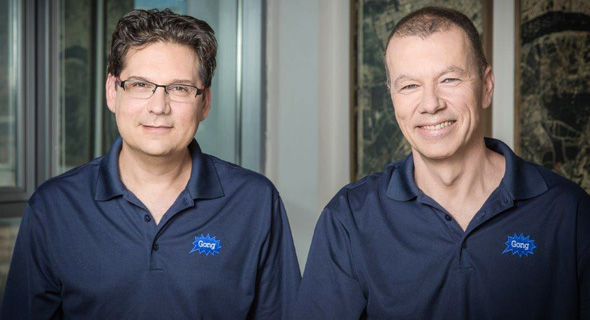 Amit Bendov and Eilon Reshef. Photo: PR
2019 was a breakthrough year for Gong.io, starting with a $40 million Series B funding round In February and ending with a $65 million round in December. Thanks to these two rounds, Gong.io is well set for the tough times ahead and can focus on developing its product.
Papaya Global
Product: payroll, payments, and workforce management tools
Year founded: 2016
Founder: Eynat Guez, Ruben Drong, Ofer Herman
Number of employees: 110
Funding: $50 million
Investors: Insight Partners, Bessemer Venture Partners, Dynamic Loop Capital, New Era Capital Partners
Papaya Global Ltd.'s technological solution replaces companies' traditional payroll assignments with a single, easy to use platform. It allows multinational companies to oversee their wage management while taking into account various regulations depending on the worker's geographic location. This feature became particularly relevant with the outbreak of the coronavirus pandemic and its impact on remote work, unpaid vacation leaves, and pay cuts and layoffs. Papaya Global set up a dedicated newsroom to inform clients and the public about employment laws around the world.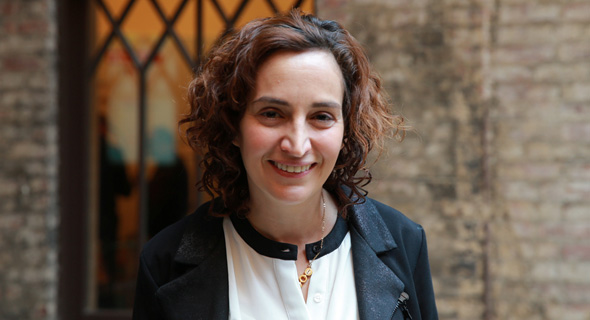 Eynat Guez. Photo: Orel Cohen
Papaya Global counts cybersecurity company Checkmarx Ltd., gig marketplace Fiverr Int. Ltd., Nasdaq-listed information security company CyberArk Software Ltd., and Nasdaq-listed website building company Wix.com Ltd. among its Israeli clients and Unilever, Toyota, and Github among its international customers. In November, Papaya Global raised $45 million in a funding round led by Insight Partners.
Moovit
Product: public transit navigation app
Year founded: 2012
Founders: Roy Bick, Yaron Evron, Nir Erez
Number of employees: 215
Funding: $133 million
Investors: Intel Ventures, BMW i Ventures, BRM Capital, Sequoia Capital, Vintage Investment Partners, Hanaco Ventures
Moovit App Global Ltd. may be one of the best known Israeli companies with 775 million people using its public transit navigation app, available in 45 languages, 3,100 cities, and 102 countries. In addition to its free mobile app, Moovit's business model includes providing municipal authorities with user-gathered data to help improve their city's public transportation system.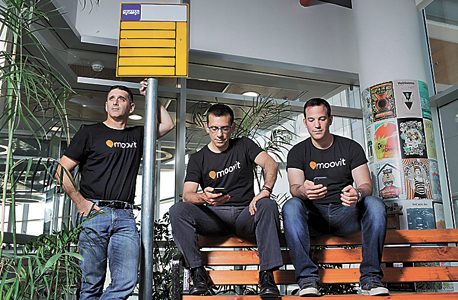 Moovit's co-founders. Photo: Amit Sha'al
As the coronavirus outbreak led to a significant global reduction in public transportation services, Moovit adjusted its model to provide a customizable platform to help operators and cities around the world adhere to local regulations and provide on-demand mobility services to vital employees, automatically determining the optimal route based on passengers' needs. Each operator can adjust the service to meet local requirements, for example the maximum number of passengers in each vehicle.
Namogoo
Year founded: 2014
Founders: Chemi Katz, Ohad Greenshpan
Number of employees: 100
Funding: $69 million
Investors: Blumberg Capital, GreatPoint Ventures, Hanaco Venture Capital, Oak HC/FT
When the whole world goes online at once, websites' significance to retailers grows substantially. One of the most miserable current blac- hat trends is customer journey hijacking, where malicious players replace ads on legitimate websites with their own. Israel-based Namogoo Technologies Ltd. seeks to protect its clients from losing business in this way. Its platform supports more than 150 leading international brands including Samsonite, Lenovo, Argos, and Dollar Shave Club.
Amid the coronavirus crisis, the Namogoo took several rapid steps to re-organize its workforce, sending its employees in New York, London, and Herzliya to work from home within days of the outbreak. The company's HR department developed and delivered a digital training module for remote work. And, most importantly, it maintained its corporate traditions to help bridge the geographic divide and keep up morale. Namogoo also kept up relationships with its clients through virtual meetups.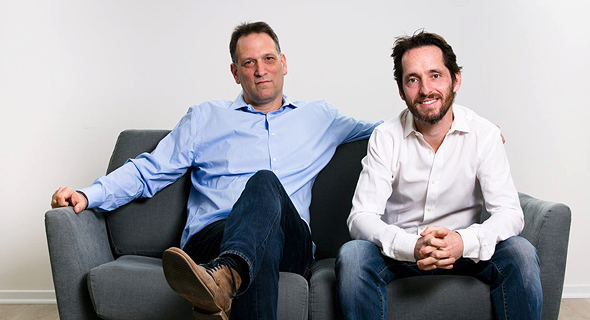 Nomogoo co-founders Ohan Greenshpan and Chemi Katz. Photo: Efrat Saar
Rapyd
Product: Infrastructure for payment services
Year founded: 2015
Founders: Arkady Karpman, Arik Shtilman, Omer Priel
Number of employees: 280
Funding: $180 million
Investors: Oak HC/FT, Tiger Global, Coatue Management, General Catalyst, Target Global, Entrée Capital, Stripe
Rapyd Financial Networks Ltd. develops infrastructure for payment services and offers a payment service that enables the transfer of electronic funds across borders through bank transfers, digital wallets, cash, and other means of payment. Rapyd is an interesting example of a company that managed to take advantage of the coronavirus crisis for growth.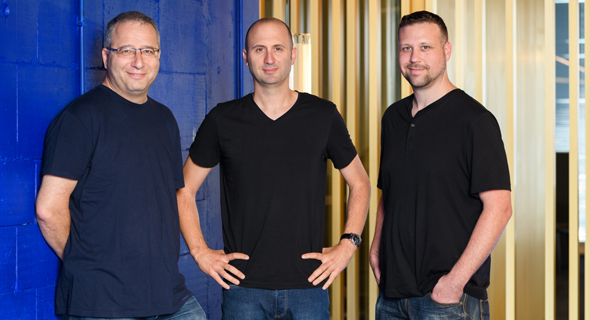 Rapyd's co-founders. Photo: PR
In September, Rapyd completed a $100 million funding round that left the company with cash reserves, which it intends to use for several acquisitions, including its acquisition of Reykjavik, Iceland-based credit card payment processing company Kortathjonustan hf (Korta), which it announced earlier this month.
The field of fintech is among the areas that suffered the worst blow in the recent crisis and one of the consequences will be a wave of companies affected by the crisis that are acquired by companies—such as Rapyd—with money in the bank.
Riskified
Product: online fraud prevention tools
Year founded: 2012
Founders: Eido Gal, Assaf Feldman
Number of employees: 500
Funding: $230 million
Investors: Pitango Venture Capital, Capital One Growth Ventures, Qumra Capital, General Atlantic
Riskified Ltd. develops products for online retailers that utilize machine learning algorithms and user behavior analytics to prevent account takeover, monitor payments, and detect fraudulent transactions.
Riskified, which topped last year's list after showing significant growth in activity and income, is seemingly among the companies that are at the highest risk during the coronavirus crisis as its biggest clients are travel industry giants such as online travel agency Booking Holdings Inc. and various airlines. However, since it is focused, in addition to fraud prevention, on optimizing the shopping experience in various sites, it is enjoying the global boost in e-commerce transactions.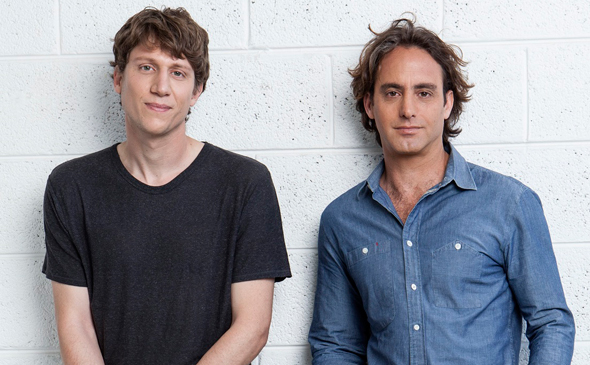 Riskified co-founders Eido Gal (left) and Assaf Feldman. Photo: Adi Orni
Another advantage Riskified has is arriving at this crisis after establishing operations in the east, notably China, where e-commerce is reaching unprecedented heights. Combine this with a $165 million funding round completed just last year, and you have a company that will likely not only survive the crisis, but also thrive.
Syte
Product: visual search engine
Year founded: 2015
Founders: Lihi Pinto Fryman, Ofer Fryman, Idan Pinto, Helge Voss
Number of employees: 100
Funding: $30 million
Investors: Viola Ventures, Storm Ventures, Axess Ventures, Lyra Ventures, Remagine Ventures
Tel Aviv-based startup Syte-Visual Conception Ltd. develops image recognition software capable of providing shopping suggestions based on images uploaded by users. This allows shoppers to input an image of certain styles, fashion items, or furniture design they like and receive suggestions for similar-looking products.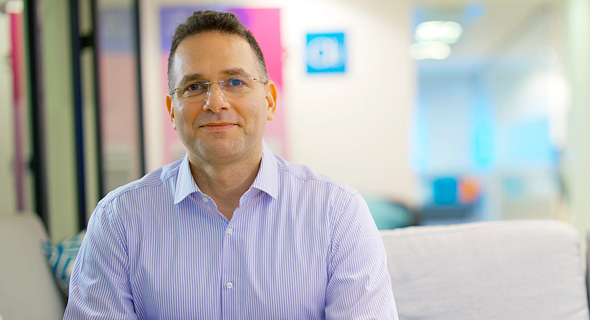 Syte co-founder Ofer Fryman. Photo: Ariel Geifman
The coronavirus crisis caught Syte in the midst of a growth sprint, after having brought its product to market and signed on significant global clients. Many retailers have hit hard times due to the pandemic, giving Syte an opportunity to prove its worth to digital and online sellers.
Syte quickly implemented its technologies to the sites of many new customers and is now working with over 70 big corporate clients, meaning its growth was not hampered by the pandemic. Instead, the crisis reaffirmed Syte's strategy and the company is now looking to hire key players in development and sales.
Tipalti
Product: payment automation technologies
Year founded: 2010
Founders: Chen Amit, Oren Zeev
Number of employees: 280
Funding: $146 million
Investors: Zeev Ventures, Group 11, 01 Advisors, Greenspring Associates, TrueBridge Capital Partners
Tipalti Solutions Ltd. offers its cloud-based payment automation service to medium sized companies that need to focus on growth and require an easy to operate solution for managing suppliers. Among Tipalti's clients, however, are also giants such as Twitter and Airbus SE, or Amazon's Twitch, which started using its services early on and continued to do so as it grew from 200 employees to several thousands.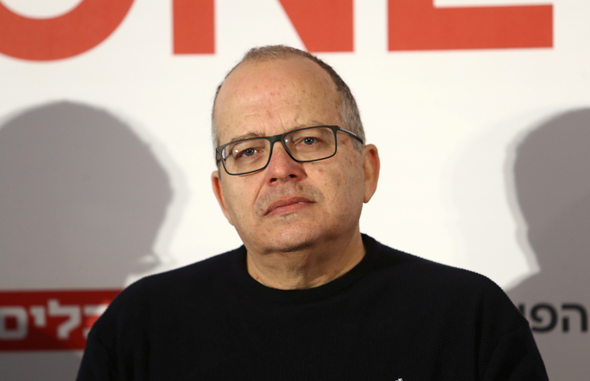 Chen Amit. Photo: Orel Cohen
Tipalti's system is extremely relevant during the coronavirus crisis, as companies are increasingly relying on automation solutions to answer for the management challenges arising from the new circumstances.
Verbit
Product: transcription and captioning tools
Year founded: 2017
Founder: Tom Livne, Eric Shellef, Kobi Ben Tzvi
Number of employees: 102
Funding: $65 million
Investors: Stripes Group, Viola Ventures, Vertex Ventures, Oryzn Capital, HV Holtzbrinck Ventures
Israeli startup Verbit Software Ltd. offers transcription services that use artificial intelligence combined with human intelligence to provide a smart and fast solution for professional transcription. Since the coronavirus crisis started, Verbit has been swamped with demand for its services. Verbit, which supplies transcription systems to organizations and universities, now finds itself collaborating with giants like video conference call company Zoom Video Communications Inc. and Harvard University that suddenly require massive transcription services.
Verbit, which uses human translators and transcribers to ensure the quality of its AI tool's product, employs 15,000 transcribers in over 30 countries. The company is currently overwhelmed by applicants offering their services to the company in the wake of mass layoffs around the world.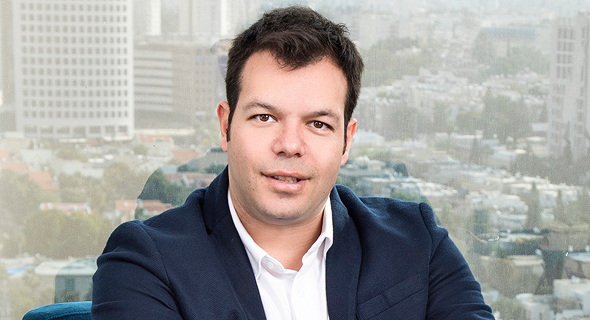 Tom Livne. Photo: Shlomi Josef
In January, Verbit completed a $31 million funding round, which gives it a solid foundation for the coming year.
Verbit's technology is used by more than 150 clients from the fields of academia and law, including Stanford University, the London Business School, and online education company Coursera Inc.
Click here for our selection of 2020's most promising cybersecurity startups
Click here for our selection of 2020's most promising deep tech startups
Click here for our selection of 2020's most promising unicorns
Click here for our selection of 2020's most promising medtech startups
Click here for our selection of 2020's most promising entertainment and media startups