Top Startups
Top Israeli Startups 2020: Most Promising Cyber and Security Companies
Using cutting edge home grown technology, these companies are doing their best to keep us safe at home and at work, even when it's the same place
With the coronavirus (covid-19) pandemic forcing billions of people to stay home and companies and organizations all over the world to shift to remote work practices, the threat of malicious players getting their hands on vital data or causing damage to key systems has grown immensly. Enter the Israeli cybersecurity sector with cutting edge technological solutions to keep us all safe, wherever we are. Calcalist, together with a committee of entrepreneurs, investors, and consultants, highlighted the companies best positioned to succeed going forward. Check out our full list of Israel's 50 most promising startups.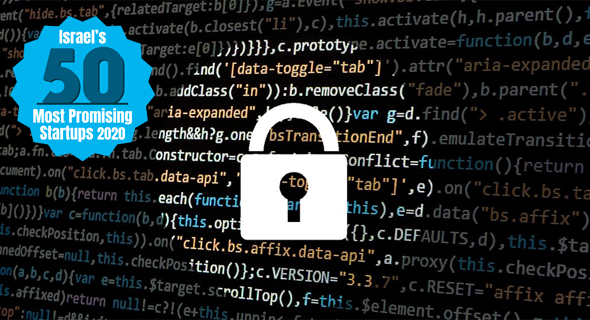 Covid-19 is forcing cybersecurity startups to up their game. Photo Shutterstock
Axonius
Product: cybersecurity asset management service
Year founded: 2017
Founders: Avidor Bartov, Dean Sysman, and Ofri Shur
Number of employees: 80
Funding: $95 million
Investors: YL Ventures, Bessemer Venture Partners, OpenView, Vertex Ventures
In a world where computing comes in many different forms and access to it is becoming a universal need, organizations are struggling with very basic and simple issues including determining how many computers they even have.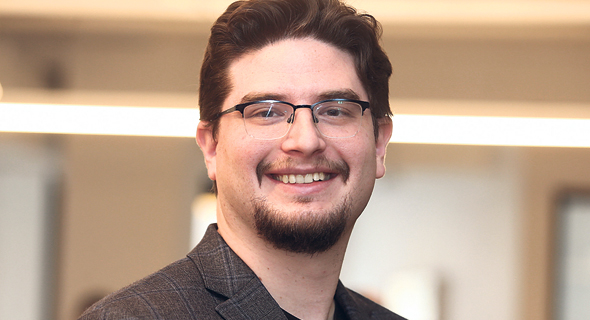 Dean Sysman. Photo: Orel Cohen
Axonius Inc. offers a cybersecurity asset management service that integrates data from all connected devices, including desktop computers, laptops, mobile devices, and internet-of-things (IoT) devices, enabling information technology (IT) and security operation teams to manage and secure them at scale. The company's customers include The New York Times, Schneider Electric, Belgian brewer Anheuser-Busch InBev SA/NV, and marketing analytics company AppsFlyer Ltd.
IntSights
Product: cyber intelligence
Year founded: 2015
Founders: Guy Nizan, Alon Arvatz, Gal Ben-David
Number of employees: 170
Funding: $70 million
Investors: Blumberg Capital, ClearSky, Qumra Capital, Glilot Capital, Blackstone
One of the most disturbing side effects of the coronavirus pandemic may not be a part of the physical world but is thriving online: a fake news culture related to the virus. The phenomenon has become so widespread and dangerous that even Facebook recently announced it would take action to remove unverified information about the virus from its social media sites. At the center of the war on fake news today is IntSights Cyber Intelligence Ltd., an Israeli startup that recently partnered with the World Health Organization (WHO).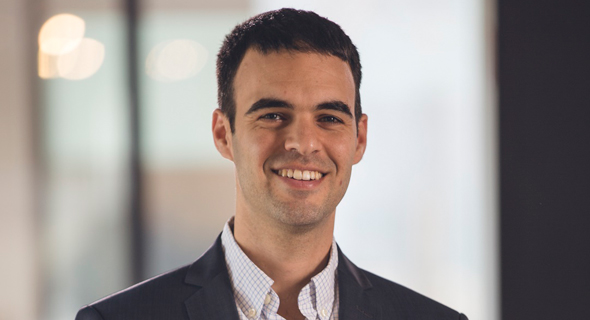 Alon Arvatz. Photo: PR
IntSights' Co-Founder and CEO Guy Nizan, told Calcalist recently that one of the company's focus points recently has been identifying and calling for the removal of fake sites related to coronavirus, WHO, and other health organizations.
BigID
Product: network privacy policy management
Year founded: 2016
Founders: Dimitri Sirota, Nimrod Vax
Number of employees: 195
Funding: $146 million
Investors: Bessemer Ventures, Tiger Global
New York-based cybersecurity company BigID Inc. has raised $100 million over the past seven months. BigID develops a data protection service that uses machine learning algorithms to track and guard enterprise customer and employee data. The company's product is designed to help organizations address new data protection, privacy, and governance requirements such as the European Union's General Data Protection Regulation (GDPR), which came into effect in 2018. During 2019, the company quadrupled its sales and signed collaborations with huge companies such as: Microsoft, SAP, and AWE.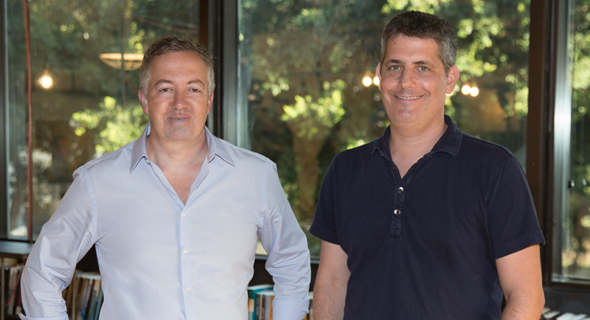 BigID co-founders. Photo: BigID
The challenge of managing one's privacy policy has only increased amid the current remote work era. But working from home has also opened up many business opportunities for BigID, which it is taking advantage of to strengthen its position.
Cato Networks
Product: software-defined wide-area network (SD-WAN) security services
Year founded: 2015
Founders: Gur Shatz, Shlomo Kramer
Number of employees: 200
Funding: $200 million
Investors: Lightspeed Venture Partners, Aspect Ventures, Greylock Partners, Singtel Innov8 Ventures Pte. Ltd., USVP Management Company LLC
Tel Aviv-headquartered cybersecurity company Cato Networks Ltd. was founded in 2015 by Gur Shatz and Shlomo Kramer, who is also a co-founder of firewall pioneer Check Point Software Technologies Ltd., cybersecurity company Imperva Inc., and Trusteer Inc. The coronavirus epidemic caught the company just at the right time, having raised a $77 million funding round earlier this month. All of Cato Networks' employees have shifted to work from home due to the coronavirus pandemic and the company does not have plans for layoffs, Kramer said in an interview with Calcalist.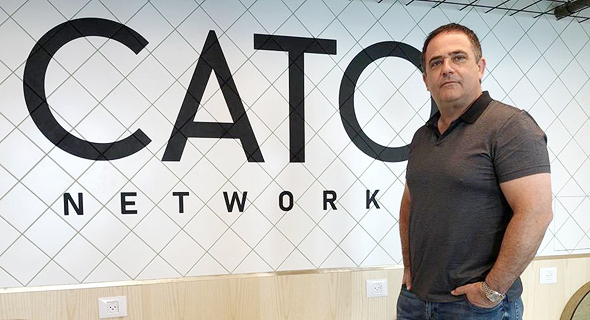 Shlomo Kramer. Photo: PR
Unlike previous generations of networks, built from various point solutions and communications providers, Cato connects and secures the entire enterprise, be it users connected remotely, branches spread out around the world, apps and physical data centers, or virtual services on the cloud. Cato is currently recruiting employees to meet the demand for connections to its network, which allows hundreds of users to work remotely in a rapid and secure way.
Claroty
Product: cybersecurity for industrial networks
Year founded: 2015
Founders: Amir Zilberstein, Benny Porat, Galina Antova
Number of employees: 170
Funding: $100 million
Investors: Team8, Temasek Holdings, Bessemer Venture Partners, Rockwell Automation, Schneider Electric, Siemens' Venture Arm Next47, Israel Cleantech Ventures (ICV), Tekfan Ventures, Envision Ventures, Innovation Endeavors
New York-headquartered OTClaroty Ltd. develops a cybersecurity system for industrial networks. Claroty has more than 100 clients in diverse fields including food and beverage, oil and gas, and electricity infrastructure, according to company statements.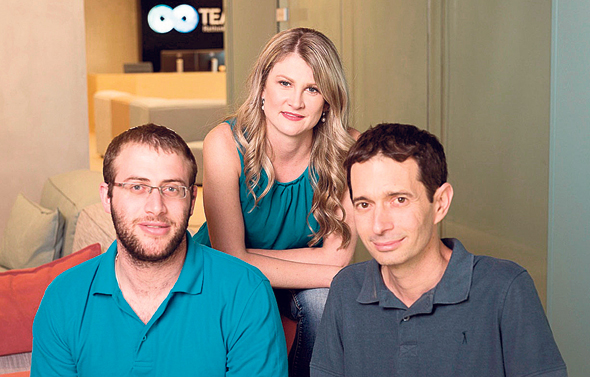 Claroty co-founders. Photo: PR
During the coronavirus crisis, Claroty has been advocating and instilling in governments and large companies appreciation for the importance of cybersecurity for industrial organizations that simply cannot allow for any disruption of business.
PerimeterX
Product: protection against malicious bots
Year founded: 2014
Founder: Omri Iluz, Ido Safruti, Ophir Ashkenazi
Number of employees: 183
Funding: $91.5 million
Investors: DTCP, Salesforce Ventures, Data Collective DCVC, Canaan Partners, Vertex Ventures, Adams Street Partners
Cybersecurity company PerimeterX Inc. develops a system that battles malicious bots. Its technology analyzes billions of cyber events each day and prevents attacks by hostile programs developed all over the world. In 2019, the company completed two funding rounds totaling $43 million and purchased Israeli cybersecurity company PageSeal.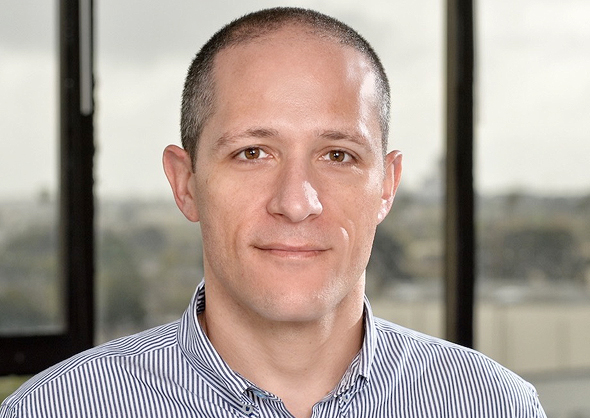 Ido Safruti. Photo: PerimeterX
SafeBreach
Product: cyberattack simulations
Year founded: 2014
Founders: Guy Bejerano, Itzik Kotler
Number of employees: 50
Funding: $50 million
Investors: DTCP, Sequoia Capital, OCV Partners, PayPal
Despite the coronavirus pandemic, SafeBreach Inc. managed to raise $19 million earlier this month. As companies worldwide are forced to shift to remote work and rely on multiple vulnerable home networks, hackers now have a wide range of new attack methods. Companies that had little-to-no-time to prepare, are using SafeBreach's technology to simulate possible breaches of their networks and set up appropriate defense measures.
Safebreach's co-founders. Photo: Safebreach
SAM
Product: home network security
Year founded: 2016
Founders: Sivan Rauscher, Eilon Lotem, Shmuel Chafets
Number of employees: 65
Funding: $20 million
Investors: Intel Capital, Blumberg Capital, NightDragon Security
The transition to remote work from home forced upon the global economy due to coronavirus emphasized the growing importance of cybersecurity for home users. The average home now not only houses an array of connected devices such as digital personal assistants, streaming devices and smart fridges, it has also become a makeshift office, dependent on employees' home network and personal computers. SAM Ltd. develops a security system specifically for small businesses and home users, the type of customers that do not have a corporate IT department to cater to their every tech need.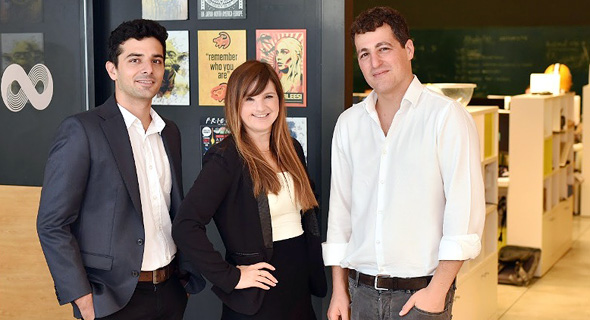 Sam's co-founders. Photo: Tomer Rotenburg
The company's system is sold through telecom companies and is not distributed directly to consumers. Since the beginning of the current crisis, SAM has seen a 30% increase in demand for its product.
Snyk
Product: Cloud and external library security
Year founded: 2015
Founders: Guy Podjarny, Danny Grander, Assaf Hefetz
Number of employees: 300
Funding raised: $250 million
Investors: Stripes Group, Canaan Partners, Salesforce Ventures, Tiger Global
Snyk Ltd. differs from most cybersecurity companies in the fact that its technology is built for developers rather than those in charge of security. Snyk offers a free version of its product, with the premium version including additional features at an additional cost. Securing external libraries is essential for programming environments as much of the work is done directly in the cloud.
A company like Snyk has a significant advantage in the coronavirus era when most companies are working remotely from their employees' homes. Snyk allows developers to start using it immediately without requiring approval from other departments in the organization. The expedited digitization many companies are currently undergoing also results in a rise in demand Snyk's product, especially its free version.
Click here for our selection of 2020's most promising deep tech startups
Click here for our selection of 2020's most promising unicorns
Click here for our selection of 2020's most promising logistics and e-commerce startups
Click here for our selection of 2020's most promising entertainment and media startups
Click here for our selection of 2020's most promising MedTech Companies