Top Startups
Top Israeli Startups 2020: Most Promising Entertainment and Media Companies
Calcalist and CTech are highlighting the top Israeli startups that are working to keep the world entertained amid the Covid-19 crisis
The coronavirus (Covid-19) crisis saw millions of people around the world glued to their screens with lockdowns and quarantines freeing up a lot of of their time. It provided an opportunity for people to discover new content and mediums to enjoy it. The list compiled by Calcalist highlights some of the best entertainment and media companies the Israeli tech sector has to offer. Be sure to check out our full list of the 50 most promising startups of 2020.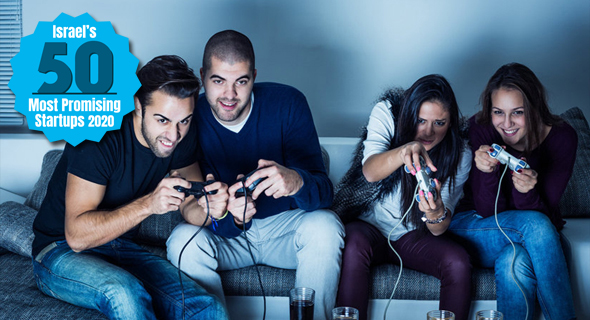 Even in quarantine, Israeli startups help get people the information and entertainment they want. Photo: Shutterstock
JoyTunes
Product: music education apps
Year founded: 2011
Founders: Yigal Kaminka, Yuval Kaminka, Roey Izkovsky
Number of employees: 75
Funding raised: $43 million
Investors: Insight Venture Partners, Kaedan Capital, Zohar Gilon
JoyTunes Ltd. develops apps that teach users how to play musical instruments. Its signature app, Simply Piano, shows users which piano keys to press to play a song of their choice. The app uses the built-in microphone on the user's phone or tablet to assess progress.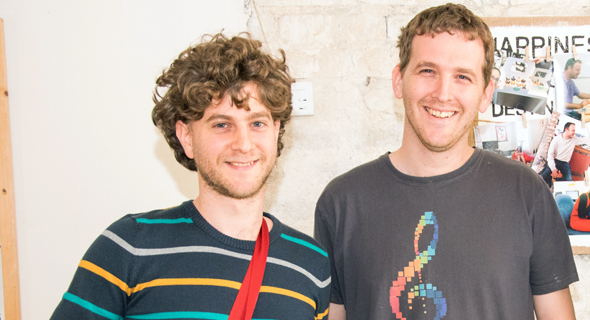 unes co-founders Yigal Kaminka and Yuval Kamink. Photo: Omri Shapira
Due to the coronavirus crisis, JoyTunes decided to offer its products on a pay-what-you-want basis, in order to provide a creative outlet to some of the millions of people forced to stay home.
Cloudinary
Product: digital assets management tools
Year founded: 2012
Founders: Itai Lahan, Nadav Soferman, Tal Lev-Ami
Number of employees: 250
Funding raised: $10 million in a secondary market funding round
Investors: Bessemer Venture Partners
Cloudinary Ltd. is a bit of an odd duck in Calcalist's top 50 startups list: it has raised the lowest amount of funding, considering it has been around for eight years, has 250 employees and reported $60 million in revenue in 2019. The funding it raised from Bessemer Venture Partners was used in its entirety to acquire employee stock options. Cloudinary offers developers a tool for managing the digital assets of websites and has over 600,000 users and 6,000 paying customers, including Nintendo, Trivago NV, online sports culture website Bleacher Report, and Lyft.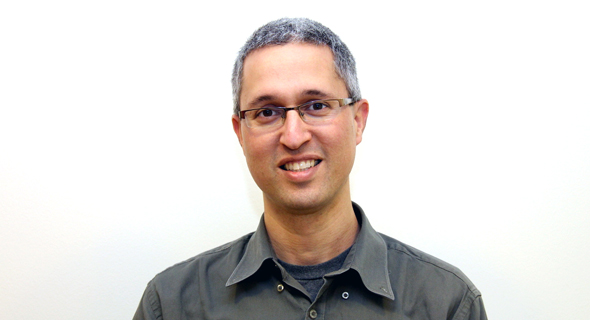 Itai Lahan. Photo: PR
Like many other companies, during the coronavirus pandemic, Cloudinary shifted to remote work from home. Being a cloud-based software-as-a-service (SaaS) company, however, this has not changed much, as most of its sales and service is conducted online, even in less turbulent times.
Drivenets
Product: disaggregated networking solution
Founders: Ido Susan, Hillel Kobrinsky
Year founded: 2015
Number of employees: 250
Funding: $110 million
Investors: Bessemer Venture Partners, Pitango Venture Capital, Samsung Ventures, C4 Ventures
With Drivenets Ltd., founders Ido Susan and Hillel Kubrinsky are trying to change the communications industry from the ground up. This sector, currently controlled by mega-corporations like Cisco Systems, is based on hardware systems that link data communications around the world.
The two founders already have lavish exits behind them: Susan sold Intucell Ltd. to Cisco for $475 million and Kobrinsky sold Interwise Inc. to AT&T for $121 million. They now believe it is time for software to run this world with only basic hardware. In 2019, the two significantly expanded the company's team and opened additional development offices in Romania and Tel Aviv, alongside the company's headquarters in Israeli central town Ra'anana.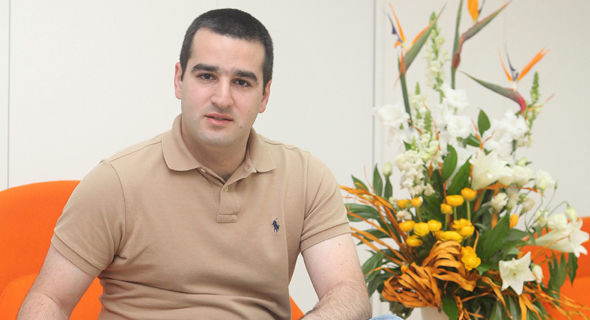 Ido Susan. Photo: Orel Cohen
Internet consumption was the first thing to spike during the coronavirus era. For Drivernets, which came on the scene to change the ways in which communication giants consume traffic, it was an opportunity to prove its importance. As a result, the company is currently rushing to take advantage of new opportunities and plans to recruit 20 additional employees for its Tel Aviv development center and 50 more for its offices in Romania. A recent Bank of America report named Drivnets as one company that is changing the online traffic world.
Eko
Product: interactive video technologies
Year founded: 2010
Founders: Barak Feldman, Tal Zubalsky, Yoni Bloch
Number of employees: 95
Funding raised: $62 million
Investors: Intel Capital, Sequoia Capital, Sony, MGM, Warner Music
In late 2018, Eko, incorporated as Interlude US Inc., signed one of the biggest contracts in the history of U.S. retail giant Walmart Inc. The deal put $300 million into Eko's coffers and provided its interactive video technologies with a significant stamp of validity. Before the coronavirus pandemic, Eko was in the midst of a strategic transition to creating customer specific content, had completed a collaboration with Buzfeed's food video channel Tasty, and relaunched Walmart's Toy Lab, which gives kids a chance to test toys before they hit the stores.
The pandemic also caught Eko in the process of filming several new projects that have been shut down for now. Content already filmed will be edited and distributed under a new schedule and the company also formed a "lemonade team" responsible for squeezing content from the tons of lemons delivered to the world by the virus.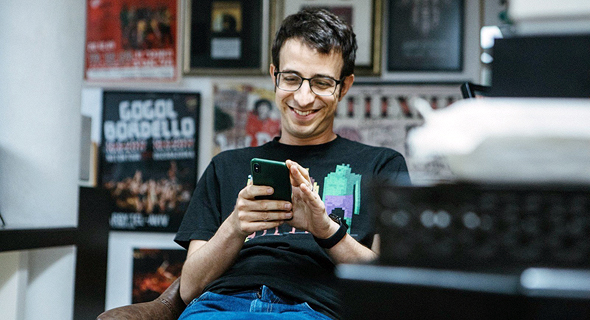 Yoni Bloch. Photo: Orit Pnina
Eko is still hiring and distributing content for clients, utilizing the fact that people are forced to stay indoors and are in search of new means of home entertainment.
Moon Active
Product: Mobile gaming development solutions
Year founded: 2011
Founder: Samuel Albin
Number of employees: 440
Funding raised: $10 million
Investors: Gigi Levy-Weiss, Guy Gamzu, David Alliance, Insight Partners, Singulariteam Ltd, Jonathan Kolber, Roy Oron
Moon Active Ltd. is one of the most successful mobile gaming companies in the world. Its top game, Coin Master, is regarded as one of the most popular games in the world and is ranked first in revenue generated in Western markets, leapfrogging games from companies like Supercell, Zynga and King. Coin Master has millions of active daily users and has so far been downloaded tens of millions of times across the world. Moon Active's income in 2019 surpassed $500 million, and it ended the year boasting significant profits. The company is expecting to generate over $800 million in 2020. Moon Active's income has increased by 30% so far this year, with the number of active players surging 50%.
Moon Active has undergone rapid growth over the past couple of years. The company recruited some 200 employees in Israel alone in 2019, half of them developers, and it plans to bring in hundreds more this year. In March alone it recruited 40 new employees for its Tel Aviv office.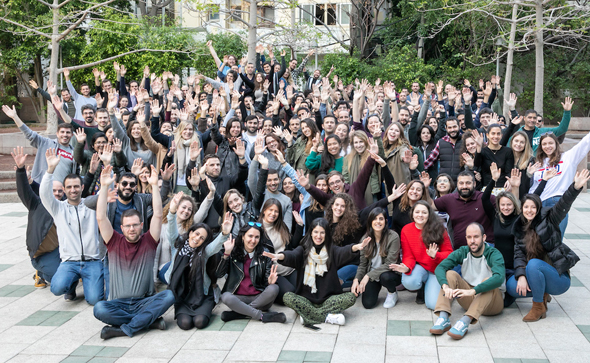 Moon Active's team. Photo: Sharona Abraham
Since the coronavirus outbreak began the company has taken measures to allow its employees to maintain a work routine. Moon Active also set up a plan through which to continue to recruit employees remotely.
New York-based venture capital and private equity firm Insight Partners bought a 10% stake in the company in January according to a company valuation of $1.25 billion.
WSC Sports
Product: AI-driven platform that analyzes live sports broadcasts and creates customized short-form video
Year founded: 2011
Founders: Daniel Shichman, Aviv Arnon, Shmulik Yoffe, Hy Gal
Number of employees: 150
Funding raised: $39 million
Investors: OG Ventures, NTT Docomo, Harris Blitzer Sports & Entertainments (HBSE), Maor Investments, ISF, Go4it Capital, Intel Capital, Detroit Venture Partners, Elysian Park Ventures, WISE Ventures, BAngels, Angeles, Plus Ventures
Co-founder Daniel Shichman. Photo: Orel Cohen
One of the industries that suffered the toughest blow due to the coronavirus (Covid-19) outbreak has been professional sports. Almost every professional league has been shut down and the entire industry drew to a grinding halt. WSC Sports Technologies Ltd. is one of Israel's most notable companies in this industry. The company uses artificial intelligence capabilities to analyze sports broadcasts in real-time, using machine learning to identify the various components of each sport and generate customized video highlights. However, WSC Sports has found a route to success even during the pandemic—allowing sports right holders to create content based on past broadcasts. Another advantage the company offers is a product that can be accessed from anywhere, allowing the employees of different leagues such as the NBA, to create content from home without needing to come into the office.
Spot.IM
Product: audience engagement system
Year founded: 2012
Founders: Nadav Shoval, Roee Goldberg, Ishay Green
Number of employees: 111
Funding: $66 million
Investors: Insight Venture Partners, Index Ventures, Millhouse Capital, AltaIR Capital
Spot.IM Ltd. offers an audience engagement management servie for the online publishing industry, which enables publishers to create social communities and talkback options directly within their websites.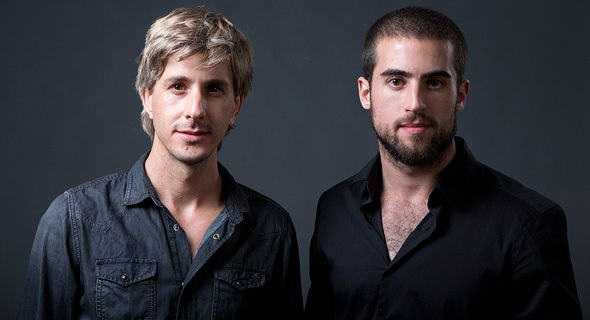 Nadav Shoval and Ishay Green. Photo: Shaxaf Haber
To support publishers struggling due to the coronavirus crisis, Spot.IM intends to step in and buy millions of dollars-worth of ad spots from local news outlets in the U.S.
Zencity
Product: smart city management system
Year founded: 2015
Founders: Eyal Feder-Levy, Ido Ivry
Number of employees: 65
Funding: $8 million
Investors: Microsoft's venture arm M12, Vertex Ventures, Canaan Partners, i3 Equity Partners
When tech companies claim their purpose is to improve the lives of their users, they usually mean they will deliver products faster or increase their cloud storage capacity, but this is not the case with Zencity Technologies Ltd., which set out to make urban life better.
Zencity's technology collects feedback from city residents on a broad scale and analyzes the data to produce actionable insights. The company replaces traditional methods of communicating with residents, like surveys, by continuously aggregating and analyzing resident-generated data from sources including social media, mobile applications, and city hotlines. The information it gathers is then analyzed to help local authorities figure out what is bothering residents and find relevant solutions.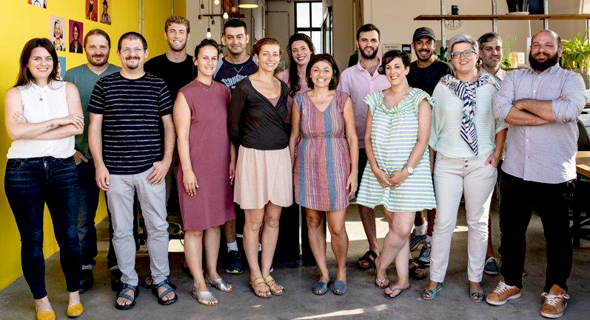 ZenCity's team. Photo: Ori Taub
The spread of coronavirus makes Zencity's system critical for many municipalities, helping them keep their finger on the pulse of resident discourse to figure out where public aid is most needed, for example in temporarily reducing or forgoing municipal taxes or in assisting the elderly population. Since the beginning of the crisis, Zencity is experiencing a surge in demand from new clients, including the city of Los Angeles.
Click here for our selection of 2020's most promising cybersecurity startups
Click here for our selection of 2020's most promising deep tech startups
Click here for our selection of 2020's most promising unicorns
Click here for our selection of 2020's most promising logistics and e-commerce startups
Click here for our selection of 2020's most promising MedTech Companies