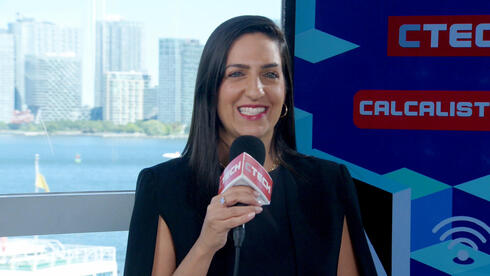 Mind the Tech NY 2022

Onyxia: Helping close security gaps on an ongoing basis
Field of business:
Cybersecurity
Company description:
Onyxia is a Cybersecurity Strategy and Performance SaaS platform.
Onyxia Empowers Enterprise Security Professionals to maintain an accurate picture of their Cybersecurity posture and continually automate remediation strategies in real-time through a single Proactive Cybersecurity Platform.
Our Automated Cybersecurity Strategy, Management, and Performance platform help companies clarify their existing environment and highlight the best solutions and strategies to close security gaps on an ongoing basis.
Onyxia was part of the Israeli startup squad that participated in Calcalist's Mind the Tech NY 2022 conference. Calcalist's "Dream Team" to NY included early-stage and mid-stage startup companies. The startups joined the official delegation in their journey to NY and took part in roundtable discussions at the event, presenting their companies to senior executives from the American and international tech industries.