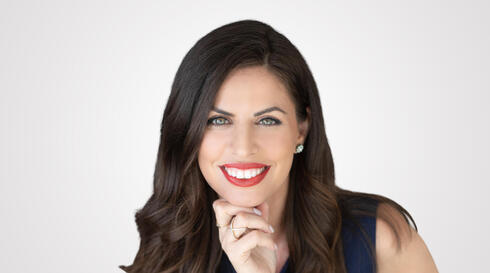 Distant connections, ChatGPT, and emotional branding: Update your tools to find a job
In our ever-changing technology-driven world, creativity and flexibility are vital in any job search process. Calcalist unlocks how you can land the job you want in this tough market
Looking for a job today is a completely different experience than it was a year and a half ago. Today's job market is tough. If in the past sending resumes to jobs posted online was sufficient, today it's not. In the current climate, marked by frequent changes, waves of layoffs and streamlining, the only sure things about the job market are changes and uncertainty.
Today's market is an employer's market where 1.5 job seekers compete for each job, but more than that, the world has changed. New technologies such as generative AI, hybrid work and, on the other hand, a return to the office, all affect the way you should look for work today. The definition of roles, capabilities and experience that organizations are looking for have also changed. There is a shift in some organizations from recruiting employees based on talent and education to recruiting based on potential and skills.
"Because the world requires so many abilities, people looking for work today cannot say 'I did exactly what you need, so hire me'. You have to show the potential to do the things you didn't do," says Nirit Cohen, an expert on the future of work, author of the book "The Career Guide in a Changing World".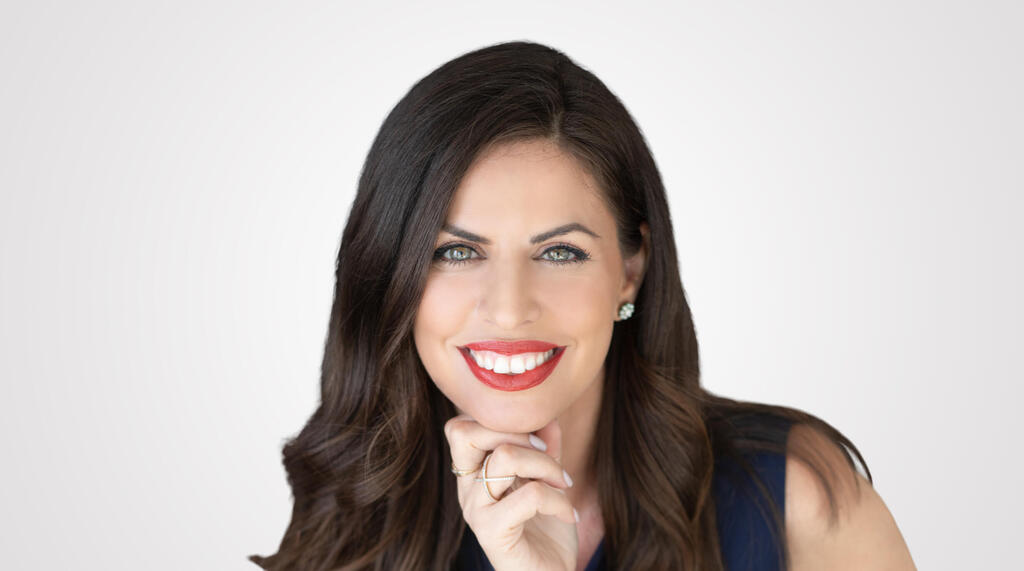 Searching for a job by sending your CV to job openings listed on job sites simply doesn't work anymore, certainly not in the current market. What is required is mental flexibility and creativity in the job search process. If you are looking for a job, you should know the latest trends in the job market.
Connections or networking are the leading ways to hear about job opportunities, and it turns out that it is precisely the distant connections - those who are not our close friends - who are more likely to lead us to the next job. It's not news that in order to get jobs it is good to have connections.
"We have the opportunity to reach a lot of people, but no one teaches us how to make connections," says Lirone Glikman, an international lecturer on creating business relationships and personal branding and a consultant for global business development. She created a six-step model to make connections: how to conduct yourself, find the right people, how to make contact and with whom. "Many times the big challenge is that it's uncomfortable for us to reach out - we ask ourselves why the person we think of approaching would have an interest in helping us," she says.
The problem with creating connections for job hunting is that creating and maintaining relationships is something that needs to be done long before you start looking for a job. When we are employed in a certain place, we have no interest in developing relationships or maintaining old relationships. Many times we realize the need for this when it is already too late.
"It's a matter of motivation. Why would I be motivated to look for a job when I'm already working? But when you see that there are layoffs, then people remember to do it. I recommend putting time in your schedule, even just fifteen minutes, to ask how the people you work with are doing. Sending a message to your previous boss is not only for finding a job, but it is useful for many things in life," says Glikman.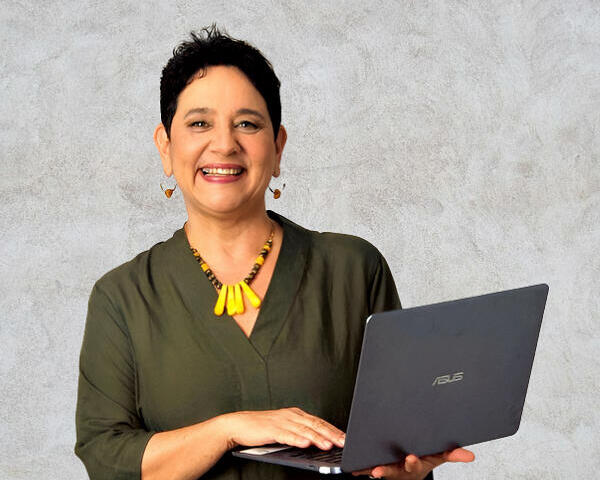 Don't you think there is an element of deceit in maintaining or creating connections just to find a job?
"I have been researching the issue for over a decade and the way I see it, the connections must be authentic and strategic. Authentic because if I call someone out of the blue and ask them for help in finding a job, it will feel uncomfortable and strategic because we all have personal and professional goals. We are here to help each other. If I turn to people with whom I had a good and positive connection and I set aside time in my schedule to invest in these people, it's not fake."
Most of us don't feel comfortable approaching strangers, certainly not to ask for help, but Glikman suggests thinking about how you would feel if they approached you. What would be appropriate, how would you like to be addressed and so on. "The more we reach more distant circles, the more opportunities we are exposed to. If we make connections with diverse people who are not on our radar - we will increase our chances. The thing is that most people do not even update their immediate environment that they are looking for a job."
Another tip is to take advantage of the holidays, Rosh Hashanah, the Jewish New Year, is an ideal opportunity to wish a Happy New Year even to people you haven't spoken to in a long time. "One of the most important things is to strengthen and maintain relationships with people even without any specific interest behind it. I mark a group of up to 90 people with whom it is important for me to keep in touch and work to that end."
Another way to make contacts for the purpose of looking for a job is to contact friends and ask them to introduce us to people who can help in finding a job. The request should be focused - the more specific you are and ask everyone you know to help, the greater the chances of success.
What about people who are shy or introverted, how can they make connections that will help them in their job search?
"Such people are usually better one-on-one, so I suggest they look at their friend database and see which people are super-connectors, sit with them and ask for their help," says Glikman.
If you are currently working, you can create and strengthen relationships with the colleagues you work with in preparation for the day you have to look for another job. "We can't keep in touch with every person we've met, but it is recommended to walk around the corridors, maybe once a week to sit in the company dining room or in a restaurant with new people. Making connections streamlines the work and also contributes to the feeling of belonging and satisfaction. In addition, looking for a job is a very lonely process and connections will pleasantly surprise us because we see how many people want to help us."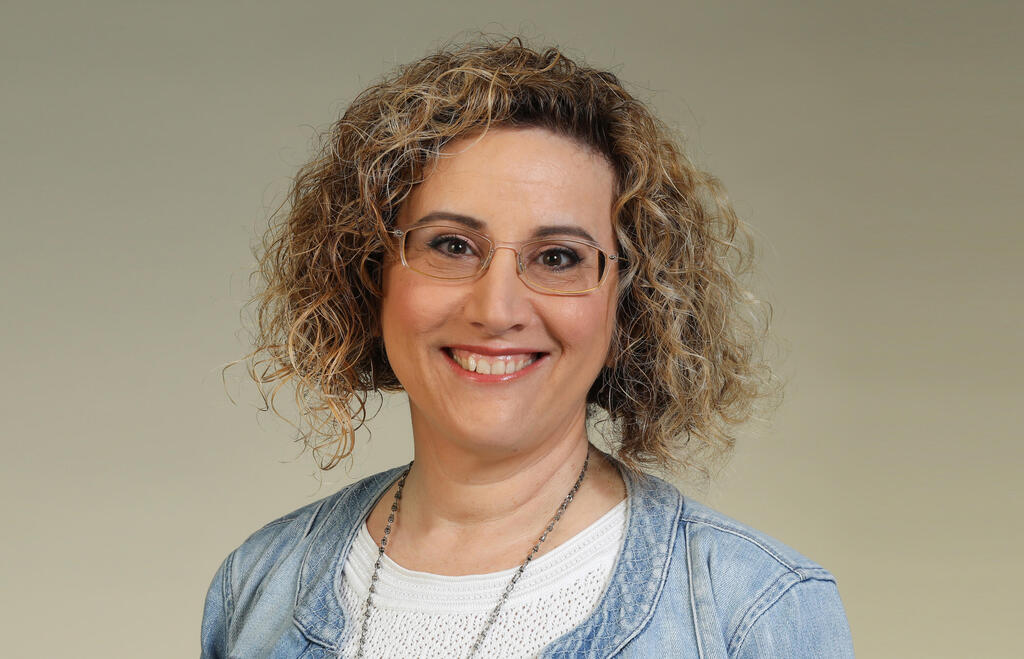 We have all known for years that personal branding is important both in the workplace and in professional and social networks, but personal branding is no longer enough. Branding needs to shift to an appeal to emotion, says branding expert Gali Hacarmeli.
"The first generation of personal branding was awkward branding: it's not clear exactly what to write about, the main thing is to have something written - that you see me and I'm not transparent. So we saw a lot of personal sharing and also 'I did this and that at work', or I just attended a conference and a workshop. There was a mix of the professional - what we did today and here is proof that I did it - along with personal stories," she says.
In the last three years, professional branding has taken center stage. The introduction of AI tools makes it possible to write professional content very easily. "You ask a question and it gives a lot of ideas and you easily develop the ideas into an article or a post that has logic, but if you don't know how to do the personalization it's very easy to spot and it's more harmful than helpful. We are seeing endless posts and publications that are easy to recognize as being written by AI, complete with a mediocre title, and five bullet points for some idea."
If in the past when a position opened, recruiters would publish an ad and wait for the resumes to arrive in order to find the best candidate according to the experience requirements, the position and more, today recruiters start by searching on LinkedIn and cross-checking with attributes or skills that they defined with the client. "They then start sifting and at the end they come up with a list of 15 relevant managers. Some of them agree to talk to the recruiters - and that's where we want to be. Most of the managerial positions today are filled by recruiters. Therefore, you have an interest to appear on social media - Facebook and LinkedIn - because this is where you can showcase your professional attributes and anyone who isn't there doesn't exist. The idea of resumes and sending them proactively is outdated today," says Hacarmeli.
This is where emotional branding comes into play. If we are already on LinkedIn and Facebook, the goal is to appear in the best way possible, so it is necessary to break through to the next level. "It's fine to publish professional content, but we must create an emotion - an impact on the readers."
There are two types of influencers, inspiration influencers - those from whom you draw inspiration in your field - and the other are career influencers who are key people in organizations that we want to get to know for job search purposes. "The first step to reaching them is to identify these influencers and start responding to them even before I produce content and establish contact with them through quality responses," she says.
After you create the connections with the influencers, you start uploading content and then it is important to create the emotional connection. "The goal is to capture the heart, generate interest so that people don't stop reading the post after the third line. To tell a story that links to my past, a story that has something real in it that I bring because today being a talent in an organization is no longer enough - we want a multi-talent: one that increases the value of the brand of the organization and on the other hand creates an experience of belonging among the employees. Recruiters are looking for managers for whom employees will agree to run through a wall for. Those who know how to work both logically and emotionally - that's what we're looking for today."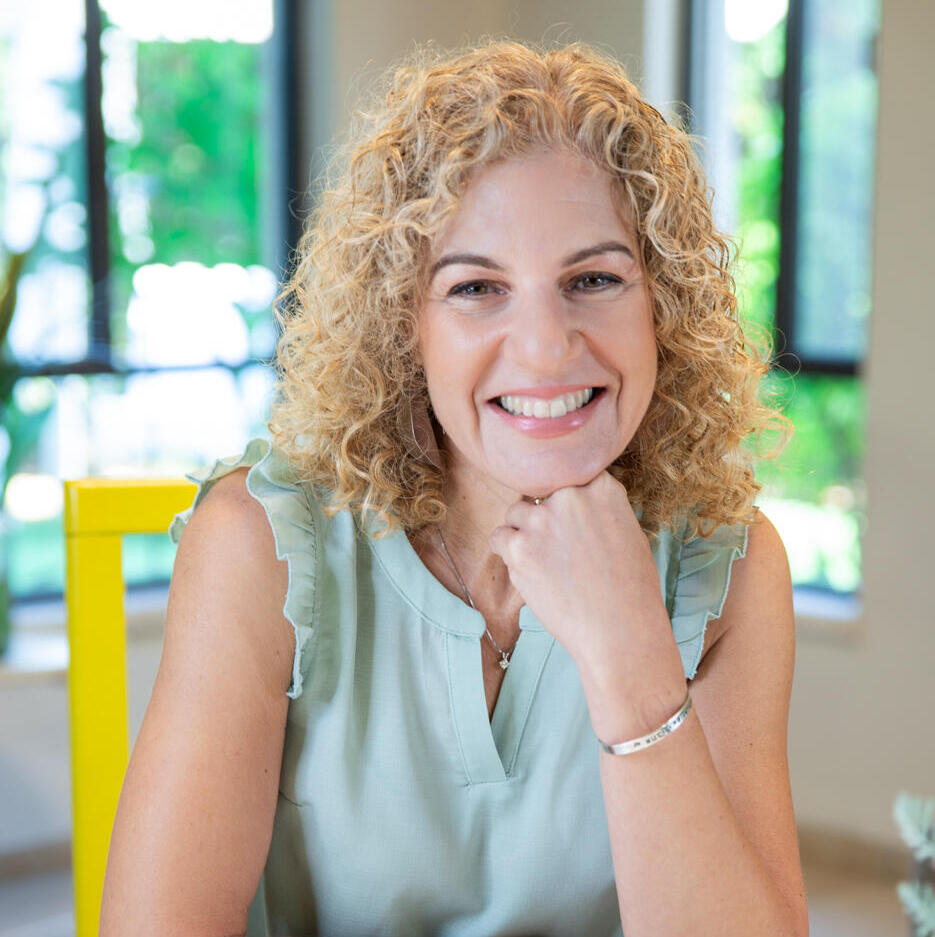 3. The next thing in your career starts with a conversation in which you are not present
The first thing to do in the job search process is to get rid of the narrow definitions of the professional identity according to what we defined in the resume. Try to expand your identity and what you are looking for: talk about what abilities you have acquired, who needs them and what those people call it. "The key is understanding that the next thing in your career starts with a conversation in which you are not present. In order for your name to come up in that room, you need to know how those people describe this thing that you know how to do," says Cohen.
It requires understanding the things you know how to do and what other people call it. In addition, it will be very helpful to understand who needs your knowledge and where else there are possibilities to work or find a job. "One of the most powerful tools is to try to identify who will pay you money and then know how to speak that language. This is done through a process in which people describe the answer to the question 'When do they come to consult with you when it's not your job?'. People know intuitively and tell in other words what value they bring.
"If there is an employee who is always consulted when there is a conflict in the team, she helps me understand the source of the conflict and perhaps the most convenient ways to get out of it, it is likely that she also enjoys it very much, this will make her a very good manager and then she can say that she is very suitable to manage teams or activities with the potential for conflicts."
Cohen gives an example of a lawyer who analyzed when people come to her, with which cases. It turned out that it was when it was necessary to bring conflicting interests to the negotiating table for some kind of solution. She knew how to understand the interests of all parties and mediate so she always accepted these cases and always helped others. She was very interested in the environmental, green areas where there are always parties with conflicting interests who end up trying to produce something that everyone agrees on. This is how she specified her professional identity and what she was looking for.
"The broad professional identity can sometimes give legitimacy to leave the profession and also a lot of confidence to explore the possibilities. That lawyer, for example, could define that she wants to be a really good manager of projects with lots of conflicts in them. Lots of possibilities open up," says Cohen.
"Ultimately, today there is something for everyone, because the world requires so many abilities, and there are so many types of occupations. The intersections between professions and occupations are much smoother and more dynamic. If thirty years ago I recruited an engineer who would sit in a dark corner in front of the computer all day, and if a marketing person used to be considered a person of words, today these narrow definitions are no longer valid," she says.
4. Using ChatGPT to make the job search more accurate
The starting point for the job search process is to ask yourself what your dream job is - where do you see yourself in three or five years. "This accuracy is achieved through the achievements, things you are really good at, your desires and the connection between the desires and the achievements. Once you have done that, the path to get there is much easier," says Yifat Tal, a senior manager at Bank Hapoalim and a career development consultant. "Then we do branding, we do networking, but the most important thing is to understand what it is."
The fact that people want to do something does not mean that the market allows them. What about reality?
"It's not something disconnected from reality. It's actually based on what you've done in the past. For example, I had someone who wanted to be a mentor but in the meantime she continues to do what she's doing and at the same time she develops the next thing. Most people are not interested in making a 180 degree change, they usually want to advance within the role when all the knowledge and experience and what you've done throughout your life leads you to this," she says.
After finding out what's next for that person - and this is not something completely disconnected from achievements and reality - generative artificial intelligence can be used to 'brainstorm' and specify the optional roles. "The chat often reinforces what we already think about what's next. You put in the things that a person likes, that they are good at, the achievements and all the data, and then you ask the chat what is the next job they should go for. "It's not written in stone, but it gives ideas and reinforces the things we thought about. The chat also explains why the positions it offered are right for that person."
You can use the same process to formulate your title in LinkedIn, which also defines who you are and what your expertise is. "When you know what role you are aiming for - the path to get there is much easier," says Tal.