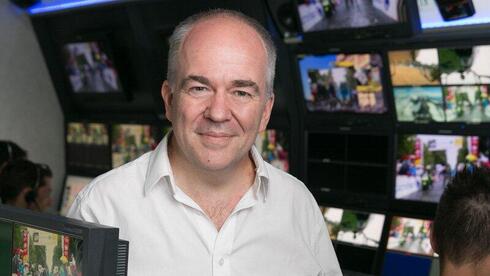 Game on: 10 insights on the future of sports
Peter Hutton, one of the most experienced people in the global sports industry, has joined the management of Petah Tikva-based Hype Sports Innovation, a company which invests in sports startups. He shares his insights on the future of media and innovation in sports
Peter Hutton, 57, is one of the most experienced people in the global sports industry. The former "Sports Business Person of the Year" has more than 35 years of experience in sports media and has held positions in several media giants.
He was the CEO of Eurosport, was a vice president at Fox Sports, managed ESPN Star and was also the head of the sports department of Meta. Today he is a consultant to various sports bodies - including the Saudi Football League, the World Triathlon Organization, the World Rugby League Association and more.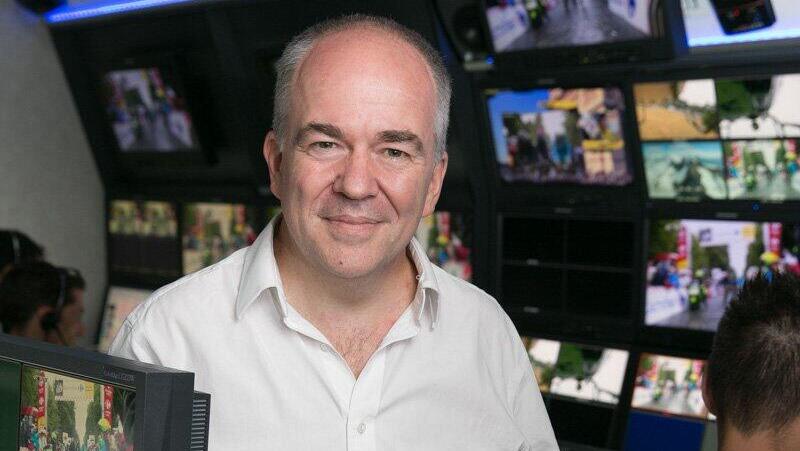 He recently joined the management of Hype Sports Innovation, which identifies and invests in startups in the world of sports, and has the largest investment portfolio when it comes to sports startups (more than 200 companies). They work with sports brands such as the NFL, Real Madrid, NBA, Bundesliga and more. The company is based in Petah Tikva and its management includes professionals from bodies such as UEFA, Pepsi, the NFL and more.
These are his thoughts on the future of sports:
1. Sometimes you have to give away the content for free
"Recently Fortuna Dusseldorf decided to let their fans in for free. The sponsors are supposed to subsidize it and I think there is great thinking outside the box here. This, in my opinion, will help them. They will distribute their content for free, which raises awareness, makes more people know them and leads to more people wanting to consume their content. To me it's no different than a lot of computer games today. Play for free but you can buy premium products to enhance your experience, to have more fun. So it's very interesting where it will develop. I think women's soccer has developed very nicely as it embraces this approach. The content on television is on open channels and not on paid channels. It's an industry that does not benefit from a large investment and all its growth is organic, which is fantastic. Of course, television was a very big catalyst for the development of the game."
2. Music and sports are similar
"Music and sports are similar industries in many ways. Not long ago people were saying the music industry was at its end because people didn't buy CDs anymore. They thought the business model was destroyed. But people care about music. There is an emotional connection to music and if you care and there is an emotion there - then there is an economy too. In sports it's a similar story and we, as managers, always try to encourage people to care more about our sport. In sports there is a huge basis for emotion. There is history, there is a community around clubs - it's really not a new industry."
3. Tech giants don't flock to sports
"In the past it was thought that Facebook, Google, Apple, Amazon and others would enter the world of broadcast rights with all their might, but I think they have a strong enough economic model even without broadcasting sports. Facebook does not need sports. Sports are good at making people adopt new technologies and Facebook does not need that. Facebook and Apple and other tech giants see themselves as providing tools, not as providing content. Content is the way to adopt these tools, but not all content is suitable. In any case, every entry of theirs into the world of sports is for the purpose of testing the terrain. For example, Apple paid money to the MLS for the purpose of testing things related to their content model. YouTube signed an agreement with the NFL to bring more content to YouTube TV, which is a new product and everything will be based on revenue sharing with the NFL. In any case, their approach is very different from the approach of a media company which sees sports as a necessity for the future of the company. Rupert Murdoch said that people come to cable for sports and movies, but there is always a search for the most appropriate model."
4. Each industry needs its own economic model
"Each industry and each league should check which economic model suits them best. Each league will have to check if the Netflix model, for example, can suit them. The Premier League, for example, is a strong international brand. One of the biggest and most important products in many markets. Maybe they can try the Netflix model and sell games directly to the customer like the NBA does with League Pass, but I'm not sure that's the right thing. The Premier League has a very big value for Sky and a direct business relationship with the customer may prevent the recruitment of new fans."
5. The young people want gaming - also in sports
"One of the reasons I like Hype's work is that I discover a lot of inventions and creative people. I, for example, like the idea of consuming sports content through VR (virtual reality). You can wrap yourself in the content, you can choose the data you want on the screen, you can choose different viewing angles, how you talk and with whom during the game. There are some companies in Hype that are doing fascinating work in this space. I think we need to understand that for the young people, consuming a sports event will be a bit like gaming. You can play in front of hundreds of thousands on your Twitch channel, and you can watch gaming with a community around you. Today gaming is no longer a person sitting alone in front of the screen. You are constantly comparing yourself to other people, you are constantly in conversation with friends, you make decisions. And I'm sure that It will also come to sports because today sports are on a TV screen, but not only. People watch the game with another screen in front of them. They talk to friends during the game, they have a tablet for data, they play or bet during the game. Passive watching of games is no longer a thing."
6. It's all a matter of time, but not only
"They say that the new generation is impatient and doesn't have the ability to sit for an hour and a half in front of a sports game. But ask any parent and they will tell you that the gaming experience is not exactly short. A lot depends on how the sport communicates with the young fan - not necessarily how long they stay in front of the screen. There are many ways to consume sports content and today there is more sports content than ever before. I am a Derby County fan in the third division and I can watch every one of their games today living in California. You can really find the stories you want to follow and everything is open. There is a democratization of the content in sports and that's great."
7. The sports authorities understand where sport is heading
"I think the sports authorities are working hard to understand where sport is heading. They have some very high-quality people. They think about the main problems, they are aware of the problems, and they try new things. Sports organizations have a lot of data. They know the trends. And they also know that they have to get ahead of the next big thing. And we also see that some of the most conservative and oldest bodies have done the most innovative things - for example, the MLB shortened the playing time of games in all kinds of ways."
8. Synchronization of all those responsible is critical
"Saudi Arabia has very deep rooted football. Nothing there is new or weak. It is one of the strongest leagues in the Middle East and we have seen the Saudi national team compete well in the World Cup and Al-Hilal succeed in the Club World Cup. There is an audience, there is a tradition, the numbers of social media are very large, and there is an infrastructure to build on. There is no element here of rebuilding a league in a saturated market. At the moment the league is also broadcast everywhere in the world - which is a great step forward. There is interest and it is not just because of one player. We need to create a system in which the teams receive proper training, adopt new technologies, and invest in their future. Every league needs a long-term vision, to show ambition, and to increase value. What really impresses me about Saudi football is that everyone took part in the meetings we had there. The people in charge of the league, the team owners, the people of the association, the people in charge of youth football, ministers of the government, they were all in one room, talking about how to build Saudi football together. Coordination and synchronization are critical in this sense."
9. Israel has a role in the future of global sports
"A lot of things in the sport-tech industry come out of Israel. For example, WSC, and the ZONE7 company from Israel are at the forefront of sport-tech. Israel has a lot of ideas and a lot of people with a lot of talent."
10. The most important thing is always the foundation
"In my opinion, what is most important for the consumer is to control the content they receive. This is also true for the angle of photography. It is not that the consumer should be like the director, who is trained for this role, but they do need to have control over their experience. And every element that helps in this has a place in the future of sport. But it is important to note the basis. Sports has always been and always will be a tradition. There will always be something that connects people, between friends, between family members."