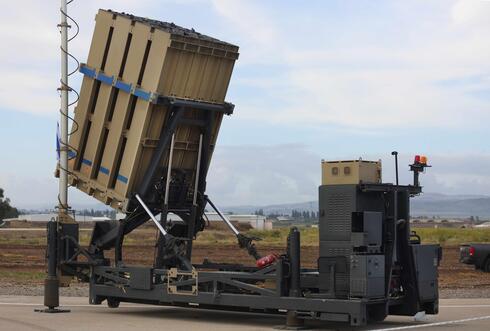 Almost every product in the market today is manufactured with the help of this advanced machining technology
From the Iron Dome to Intel processors, to Toyota vehicles and HP printers, almost in every product manufactured today, the software developed by the company SolidCAM was used in the process. The SolidCAM software saves considerable time and manufacturing costs for manufacturers around the world.
The products manufactured today, using in the process the SolidCAM software for CNC manufacturing, are everywhere. From car manufacturers such as Toyota, Honda, Hyundai, Volkswagen and Skoda, to technology companies such as Intel, HP, Facebook, Panasonic, Nikon and Canon, to aerospace companies like Airbus and SpaceX, to defense industry companies like Elbit, Raphael and IAI, and to product giants such as Procter & Gamble, Bosch and Michelin - almost every big company utilizes the SolidCAM software in the process of its products manufacturing. These companies either have an in-house CNC manufacturing facility or outsource the CNC work to Job Shop subcontractors, who implement the software in their manufacturing processes.
Big savings of 70% and more in manufacturing times and operating costs
SolidCAM, which was founded 38 years ago, with HQ in Israel and branches and resellers worldwide, is one of the leading companies in the field of CAM software for CNC manufacturing. Computerized Numerical Control - or CNC, for short - refers to the technique of precise machining of raw industrial materials, such as metals, plastics, wood, and other materials. The accuracy of this machining is achieved using two types of software: CAD (Computer Aided Design), for the design of the product and CAM (Computer aided manufacturing), for the programming of the part machining operations for the CNC manufacturing.
SolidCAM has established itself as one of the main leaders in CAM software for CNC manufacturing. Its software is an essential tool in the manufacturing process, for many products around the world - even for the CNC machines themselves that machine the products, SolidCAM's software is also used in their manufacturing process!
In recent years there has been a major trend among companies and manufacturers worldwide to change from the operation of CNC machines, using manual programming on the CNC controller, which is not efficient, time-consuming, complex to do and prone to human errors, to programming CNC machines using advanced CAM software, such as SolidCAM, which meet the diverse needs of factories and job shop CNC manufacturers, much more efficiently. SolidCAM provides manufacturers with an intuitive, complete CAM solution, that is integrated in the popular CAD software systems, mainly SolidWorks, the leading 3D mechanical CAD design software
One of the key technologies that SolidCAM has introduced to the CNC machining field is iMachining, a revolutionary patented technology, which generates very efficient morphed spiral toolpaths and automatically calculates the optimal machining cutting conditions, according to the type of stock material, milling tool, and CNC machine being used. This technology saves 70% and more in machining time, and when cutting hard metals such as Titanium and Stainless steel, can save about 80% of the machining time. For example, a different CAM software, with outdated technology, cuts the material in 17 minutes, while the iMachining technology can cut it only in 6 minutes!
When it comes to a production line of hundreds of units of a part, this technology can save significant amounts of time and money. Additionally, iMachining maintains the cutting tools integrity and extends their lifespan, up to 10 times more than usual. iMachining is integrated today also with the Siemens' NX CAM software, which is used widely by customers worldwide.
Advanced CAM solutions and complementary software products for all CNC machine types
The SolidCAM software is extraordinarily popular because of its compatibility and support for all CNC machine types and brands, including advanced combined milling and turning CNC machines and Swiss-type CNC machines - these Swiss-type machines can process tiny parts that are only a few centimeters long and have a diameter of less than a millimeter, with the highest levels of precision. These small parts are found in many products, especially in the realm of medical products. SolidCAM also fully supports MULTI-CHANNEL CNC machines, which perform both milling and turning, in several channels simultaneously and in parallel. Overall, for all CNC job shops and CNC machine types and brands, SolidCAM provides customers with substantial business benefits, ranging from rapid manufacturing processes, to minimum operating time, to reducing wear and tear on cutting tools and CNC machines, to reducing the working hours of personnel, and most important - products made at the highest level of accuracy in the market.
SolidCAM products are also considered very user-friendly and enable personnel to learn the software in an easy, fast, and convenient way. The additional services provided by SolidCAM's branches and resellers, include technical support and customization for all types and brands of CNC machines and for all control types, all around the world.
It is also worth noting that as part of its expansion, SolidCAM is currently entering into the new and fascinating field of combining Desktop Metal 3D Printing with CNC postprocessing. SolidCAM has also launched the SolidMetal INTERACTIVE MARKETPLACE, that connects tens of thousands of SolidCAM customers to CNC job buyers worldwide.
The revolutionary Israeli company that has become an international tech leader
SolidCAM is one of the biggest international success stories that originated in Israel. Among its flagship customers, for example, you can find the well-known Michelin tires, which uses SolidCAM technologies in the machining of the molds for its tires. From the US medical sector, the Boston Scientific company uses SolidCAM technology to manufacture stents for expanding arteries.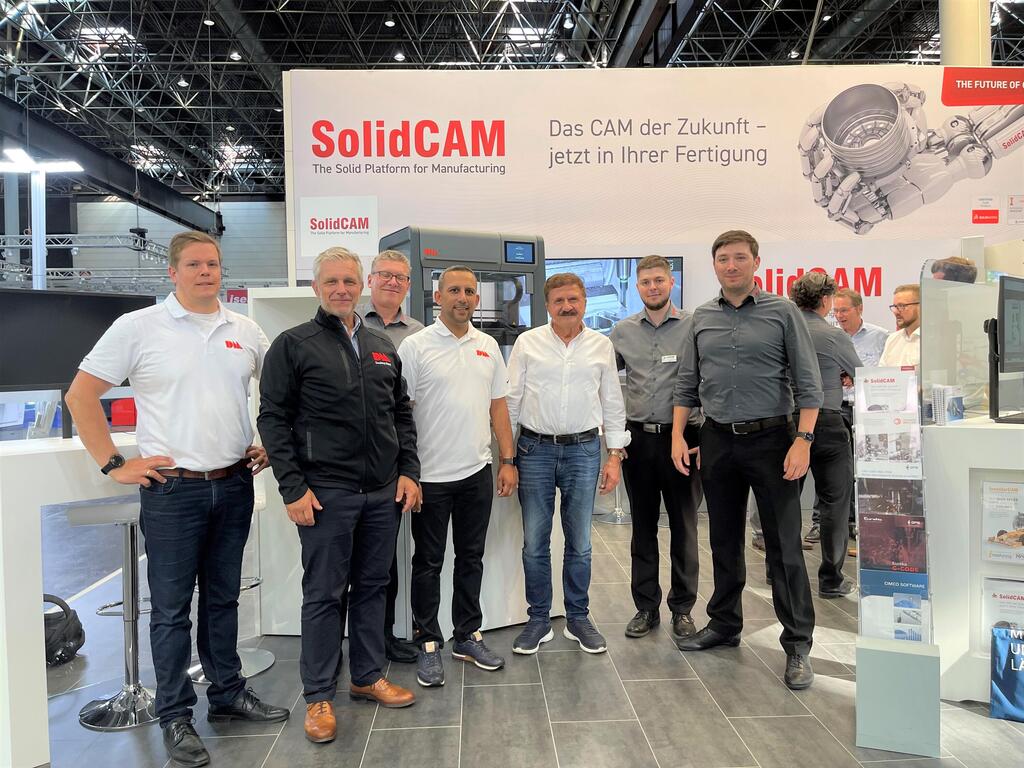 The company was founded by its current CEO, Dr. Emil Somekh, who immigrated to Israel in the 1970s, after fleeing Saddam Hussein's rule in Iraq. The company, which was founded 38 years ago, has become an international leader in the field of CAM software for CNC manufacturing. Today, SolidCAM software is installed and used by 24,000 industrial customers around the world, of which about 600 job shops, factories and companies, are in Israel. Additional 64,000 installations of the software are in universities and technical schools worldwide, like the Ort and Amal networks in Israel. SolidCAM also offers a free version of its software, so users can get started with this basic version and then move to the complete version, as their industrial needs grow.
SolidCAM employs today 250 staff around the world in Israel, Germany (the company's largest market), USA (the company's fastest growing market), Spain, Japan, India, China, Czech Republic and Serbia. SolidCAM has also resellers operating in 65 countries worldwide, including Japan, South Korea, Turkey, England, France, Italy, Australia, Singapore, Brazil and more. SolidCAM employees, include software programmers and product management personnel, who are experts in application software development and CNC machining technologies.
According to Dr. Somekh, "Building and managing a winning global team, locating important technology partners, and the constant striving to satisfy the manufacturing customers' needs, are the main keys for SolidCAM' s success. SolidCAM today is a ONE STOP SHOP for all advanced CAM solutions in the market, and provides technological solutions for the entire manufacturing chain, from the manufacturers of CNC machines and cutting tools to part production, catering to diverse manufacturing customers around the world."