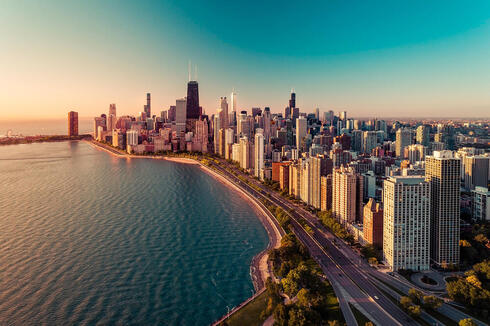 America's Great Lakes region remains untapped potential for Israelis
Chicago can act as a central point for Israelis looking to work with U.S. states surrounding Lake Michigan
Israelis who might be torn between the East and West coasts of the United States might want to look inward, selecting a city in America with a large population and not too far from that attractive Eastern time zone.
For many, that location is Chicago, the country's third largest city after New York and Los Angeles positioned on the cusp of Lake Michigan in the state of Illinois.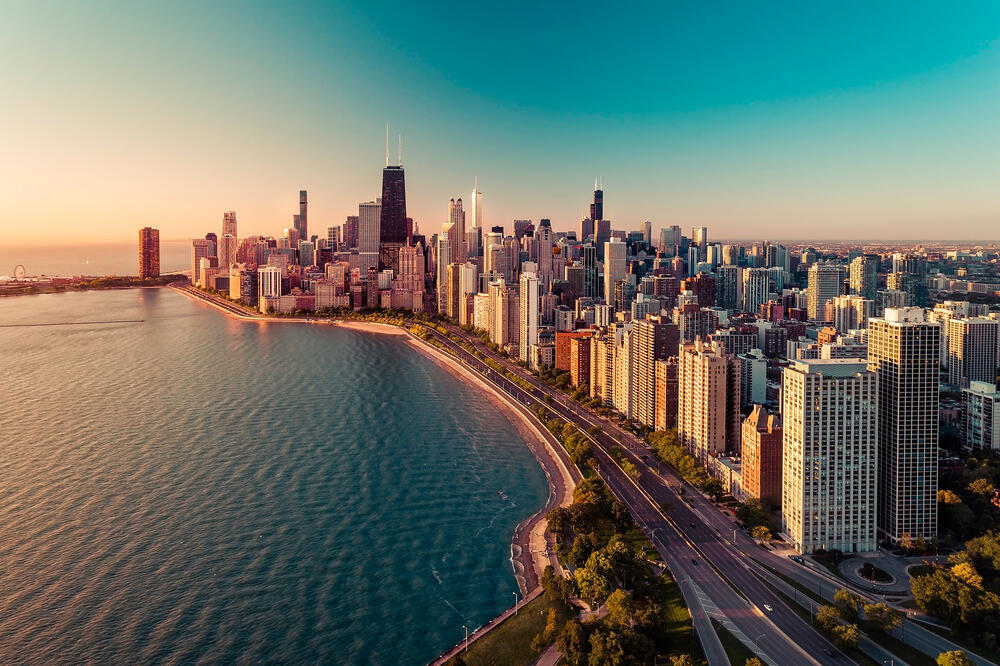 "The big obstacle was that Israelis don't like to take that second flight," said Sherwin Pomerantz, President at EDI. "There was no way to get to Chicago without taking two flights for a few years… [today] it's made it more attractive, but also traditionally people thought of America as the East coast and the West coast. That's changed, it's not the situation anymore."
EDI was founded in 1991 and has provided its clients with research, intelligence, and strategies to help facilitate business between the U.S. and the Middle East. It has regional offices in locations across both regions and helps Israelis expand their businesses in states like Illinois, Pennsylvania, Ohio, Minnesota, and Virginia. The organization also works with specific cities, such as Cedar Parks, Texas, and Washington, DC, but its focus remains the hubs surrounding The Great Lakes region of the United States which also includes Indiana, Michigan, Ontario, and Wisconsin, among others.
Traditionally Israel looks at the large cities on either side of the American coast for business opportunities, but Chicago's 2.7 million residents should not be neglected when considering who can benefit from some of Startup Nation's technology. As an industrial region, the states of Illinois and Ohio focus primarily on manufacturing and agriculture, meaning that partnerships between hardware and software companies between both regions can flourish.
For example, Israel's Sheba Medical Center and its ARC (Accelerate, Redesign, Collaborate) model has been integrated into Chicago, with its own
Chicago ARC Innovation Center
established to promote collaborations with Illinois' research institutions, biotechnology companies, and healthcare startups, helping to accelerate advances toward health equity. As of last year, Illinois is ranked Israel's 12th biggest trade partner, with Israel being the state's
32nd most active partner
in return.
As for startups themselves, the Windy City saw
$4.4 billion of funding
in 2022 and the birth of 12 new unicorns joining prominent companies like Tempus, Relativity, ActiveCampaign, and others.
Ohio is less focused on local 'tech', but its emphasis on manufacturing and general intrigue in Israel makes it attractive for those who may want to do business in more industry-specific regions. "Ohio has three or four major industries and is a huge producer of manufacturing equipment," Pomerantz explained. "They've got a significant foodtech sector which we do as well, so the last process for us was getting them involved in foodtech people here who produce plant-based or non-meat meat." There are also efforts between Israel and a land development group from Cleveland, Ohio that help avoid desertification in the region.
Another state the EDI works with is Minnesota, known mostly for its hub of MedTech companies that have been headquartered in the state, such as Medtronic, or they have a large presence to tap into local talents, such as Boston Scientific, 3M Healthcare, or Coloplast. "The people in that sector are fine with working with each other because they know that's where the market and activity is situated. Israelis often go to places where either they have research people they can tap into, or need good software people," Pomerantz explained.
Much of the help from EDI is to promote regions that Israelis otherwise wouldn't think about when considering expansion or relocation. Most of the time, those looking at the United States look at places they're already familiar with or where their family already lives. By looking inward at major cities like Chicago with its Jewish population of roughly 320,000 people, Israelis can expand their reach and work with neighboring states that surround Lake Michigan and the Great Lakes region.
"What I try to stress is that… you don't have to live your life going to places you know about, or where you went as kids, or where your kids live," Pomerantz said. "If you reach out into the America that's not New York, not Miami, and not Los Angeles, the people are really happy to deal with you. Also, it's a whole different lifestyle. There are opportunities that are waiting to be tapped into and worthwhile going after," he concluded.