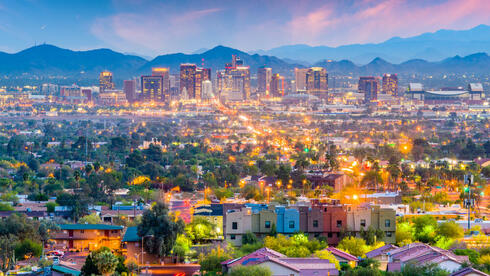 Arizona and Israel face similar challenges, strengthening ties between both states
High heat and a thirst for innovation bring the two regions closer than ever
Israelis who have become accustomed to tackling challenges relating to water salination, electric vehicles, and climate technology might want to look to Arizona for a place to expand their businesses. Home to natural sites like The Grand Canyon and governments that encourage low-tax and high innovation, the state is proving to be a haven for those looking for alternatives outside the East and West coasts of the United States.
"There is a welcomeness to Arizona, and it sounds hokey, but people from Arizona businesses, individuals, companies, government, and universities are really open to collaboration," said Mara Pernick, President of MGP Consulting, a public affairs and marketing firm that develops customized strategies for global growth. "They're open to testing new ideas, to welcoming new innovation, providing sandboxes and other opportunities to test new innovation… You can come to Arizona and become a part of the community very easily because it is a welcoming place to do business and to live."
Arizona's population has skyrocketed in recent years, earning a spot among the
top five states
in year-over-year numeric population increase and today resting at roughly 7.5 million people. Industries that have helped boost its tech scene in the last few years include the development of autonomous vehicles, with Israeli companies like Mobileye having a significant presence in the state, and Orbital Insight, an Israeli company specializing in geospatial analytics and satellite imagery analysis. It has partnered with Arizona State University to develop solutions related to urban planning, agriculture, and environmental monitoring.
Arizona is also preparing to become somewhat of a semiconductor hub in the United States as the country hopes to reduce its dependency on Chinese technology. In 2022, President Joe Biden signed the CHIPS Act which included a $52 billion investment into the technology. While this initially helped Taiwan Semiconductor Manufacturing Company (TSMC) prepare to open its own factory in the region, it has faced some temporary delays after chairman Mark Liu cited a talent shortage in the area.
According to the
Arizona Commerce Authority
, semiconductors represent both the top exported goods to Israel, accounting for $135 million, and the top imported goods from Israel, coming in at $68 million per year respectively. A
debate may have sparked
locally about whether Taiwanese workers should enter via VISA programs to fill the shortage, but the state should also keep looking at Israeli talent and the technology from Startup Nation to fulfill its needs in the race against China.
"I think that one of the great strengths of Arizona and Israel's relationship is the heat, but many of the issues that are facing Arizona today are the same issues that are facing Israel," Pernick continued. "I think there is a lot of shared vision around solving some of those problems… A lot of the innovation going into that plant is then being used across the ecosystem, so it is a super exciting opportunity for companies of all industries to get in on that exciting growth."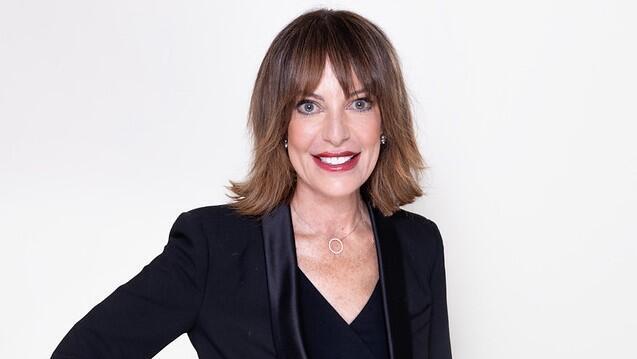 Israelis who might consider Arizona would enter a "vibrant community" with "a synagogue for whatever your belief system is". Phoenix, Scottsdale, and Tucson can all boast hubs that embrace Israeli culture and Jewish identity. "I think Israelis probably feel very comfortable when they come to Phoenix. They can tolerate the heat, there is a thriving Israeli community. and there are also great Arizona companies that have an office in Israel which makes for a wonderful transfer."
Another organization that helps Israelis with a soft landing to the Grand Canyon State is the Arizona Israel Technology Alliance (AITA). The AITA is a non-profit established in 2018 dedicated to promoting and strengthening business, investment, entrepreneurship, technology, and trade relations between both tech communities. It has delegations focused on a variety of industries such as autonomous vehicles, battery technologies, and electric vehicles, but last year the organization facilitated a $5 million grant through the BIRD Foundation between Ben Gurion University and Arizona State University to focus on cybersecurity for clean energy products and services.
According to its president Leib Bolel, recent years have demonstrated how Arizona can offer opportunities for Israelis. "There is enough knowledge and curiosity out there from Israelis to know that there are opportunities outside of the coasts," he explained. "We've done a pretty good job in terms of making the opportunities known, and it's not noise but it is tangible outcomes."
Arizona and Israel maintain strong ties due to a variety of reasons, notably how residents manage high temperatures and navigate innovative environments. As time goes on, Israelis may want to consider the region due to its similar climates and shared interests. "The business climate over here, the openness to do business with Israel, everyone knows about Israel and the ability for us to be able to facilitate those. We've seen some large successes where companies have come here at an early stage and they've grown their presence higher," he concluded.