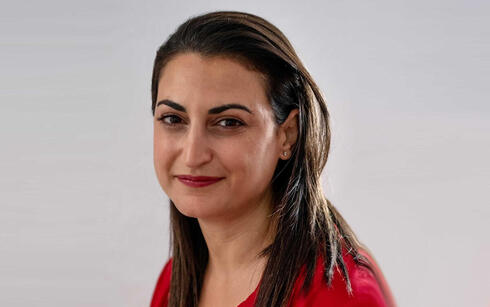 Interview

"People are starting to see space as a place to travel to, invest in, it's no longer futuristic"
Starburst Aerospace has big plans for the future: Investing in Israel's "next SpaceX" and other promising startups to pave way for the future, says Israel Managing Director Noemie Alliel
The Israeli space tech industry is slated for takeoff, with a multitude of new startups popping up as well as government grants of astronomical proportions, such as the recently announced NIS 600 million ($176 million) toward space tech R&D. And this is all in a field that up until a few years ago, many considered too futuristic. Space tech is vying for a position as one of the leading industries over the next decade, and costs of technology have plummeted. It's no longer an arena where only the big players are welcome, but is open to young startups as well. In the fourth quarter of 2021 alone, private investments reached a record high of $40 billion.
Starburst Aerospace, an aerospace and defense accelerator geared toward connecting startups with investment bodies, recently launched its Astra accelerator program, to attract local Israeli talent to its mentoring program, helping them partner with corporations, raise funding, and launch their product to market. Starburst also has ambitious plans for the future: it wants to transform Israel's fledgling space tech industry into a global powerhouse. Aside from Astra, the group has a built-in VC arm, which invests in some of its portfolio companies.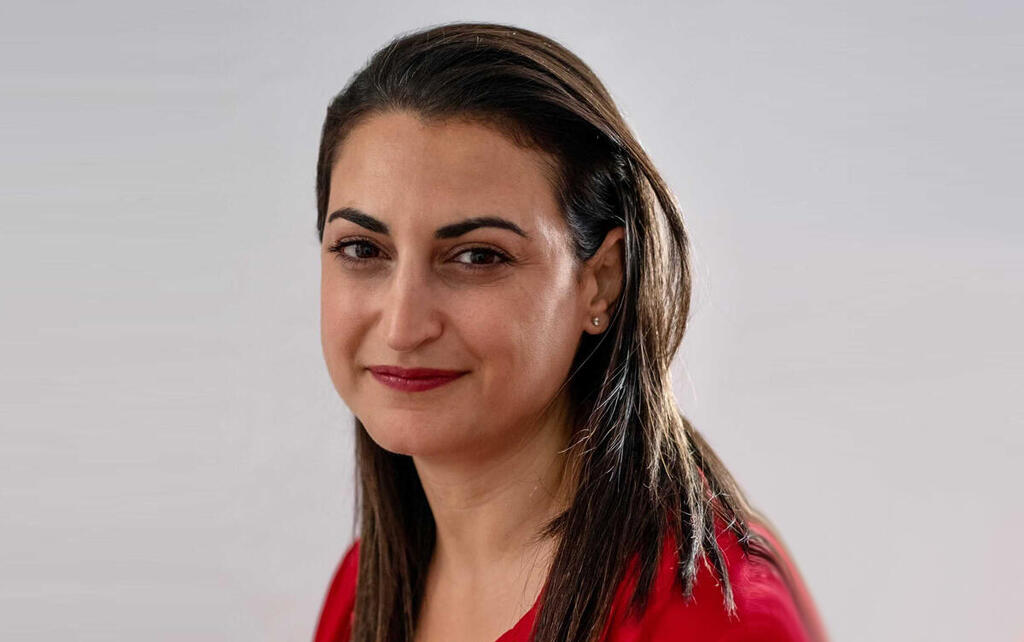 Starburst began a decade ago, and was the brainchild of founder and current CEO Francois Chopard, originally based in France. It has four different bases, including in Los Angeles, Paris, Singapore, and now Israel. Currently, it employs 80 people worldwide, and possesses an impressive database of 12,000 space tech startups. "Investing in space is hard, many will tell you that. But our mission is to support promising entrepreneurs and help them create the future of this industry,'' Noemie Alliel, Managing Director of Israel's Starburst Aerospace branch told CTech in an interview. The group invests in 21 different space-oriented verticals, matching big corporations who need contractors with small startups looking to launch their product to market and get funding.
"This creates a win-win deal on both sides," Alliel explained. "Startups get money for their technology and generate sales, while big companies gain a design partner that can give them valuable feedback and this also helps the startups raise their next round." And Starburst is now in the midst of fundraising too. "Once startups have enough traction, we help them reach their Series A rounds," she said. Alternatively, if they are only at the pre-seed stage, Starburst's Astra uses its short three-month bootcamp program to help them create their MVP (minimum viable product). Following initial fundraising, it then holds an extended 12-month accelerator program to connect them with relevant industry players, and assists in securing deals and establishing pilots, offering its consulting services and advice. "After that, we either invest with our venture arm, U.S.-based Starburst Ventures, or persuade other investment bodies to get on board."
So far, Astra has three new startups on board, who recently were accepted in early June to its fast-paced program. Those include Tehiru Technologies, which plans on rebuilding reusable rockets that can carry smaller payloads (think an Israeli-version of SpaceX); CrystalEn Semiconductor, which plans on growing single-crystal diamonds to build next-generation materials for the semiconductor industry for use in satellites and solar panels; and lastly, CSpace, which is creating a satellite-based public planetary observation center equipped with nanosatellite telescopes for public space observation and astrophysics research.
"These are all big bets, and may seem risky, but if they survive, they'll be very rewarding," Alliel added. "At Starburst, we understand that space is hard. Startups have limited time to pitch their proof of concept, convince investors to get onboard and raise capital, and begin sales. Our job is to make their time to market shorter, because we've built relationships with big companies over the past few years and can support them while they can just focus on developing their products." In Israel, Starburst has partnered with Israel Aerospace Industries; so far the group works with 15 large companies and numerous local startups, while co-investing with other entities in its portfolio companies.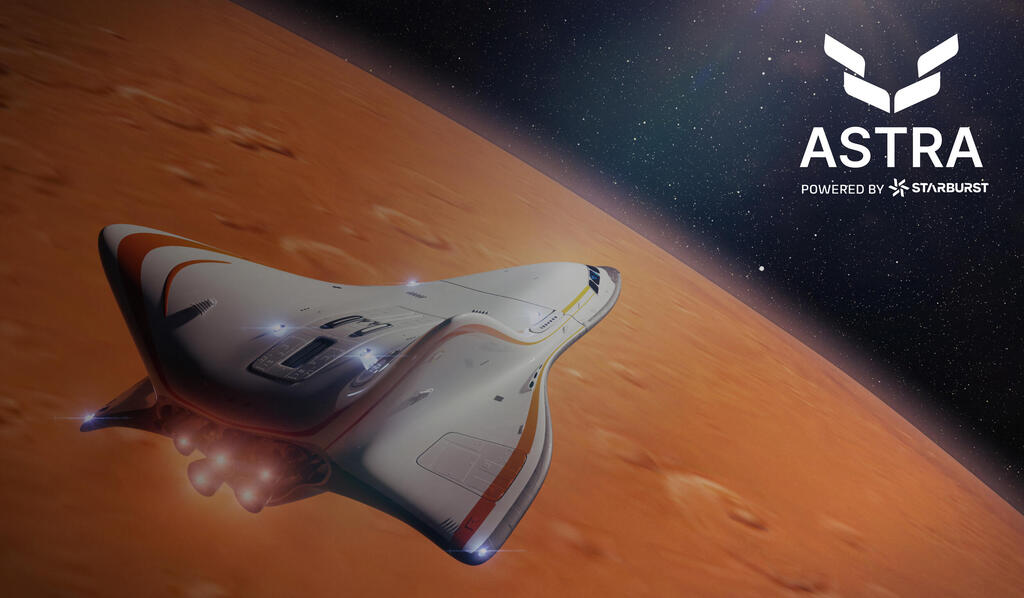 The startups first join the bootcamp, and later can apply to the accelerator program, which lasts a year. And Alliel's advice to startups hoping to apply? "If a startup only wants to raise money, then Starburst might not be the right address. We provide a lot more value than that. Our consulting and mentoring is crucial, and we want to work with you. We're looking for people who are open-minded, and can commit to the journey."
But still, the path to success may be paved with meteoric-sized obstacles. Citing recent figures, Alliel noted that 80% of Seed stage startups fail to raise Series A funds, while 97% of them fail to record a successful exit deal. "To be blunt: most startups fail. But those who went through our accelerator programs are three times more successful in raising their next rounds than others in the market," she added. "The stage between pre-seed and Seed is the riskiest time for startups. They need to make plenty of strategic decisions, and be coached by experts who can help them succeed."
Despite that, Alliel believes that the aerospace industry is headed in the right direction. "I'm very optimistic about the future because recently we've seen a lot of government grants. Private astronaut missions have also created this hype. There's a renewed excitement in the air. People are starting to see space as a place to travel to and invest in. It seems futuristic, but the future is here, now." Moreover, she believes that Israel's fledgling industry possesses the right ingredients to thrive: VC capital, a vibrant ecosystem and innovative tech community, and government support.
And while Israel has an amazing lineup of space tech startups, the drive to create such technologies, doesn't exactly have the purest intentions these days. She cited the "renewed" space race between the U.S. and China that is based purely on defense needs. "Israel is not yet in the race yet, and neither is Europe. I think that Israel needs to have its own access to space, and cannot afford to rely on other countries or allies to protect it," she said. "It's a very integral part of our survival to be a space faring nation, have our own ability to launch satellites, and conduct our own missions." While Israel doesn't possess the same budget as superpowers, she surmises that the civilian industry can help close that gap. "Part of what makes the Israeli space tech ecosystem so unique is we can do so much more with much less capital. We have the potential to become a space tech nation."
And when it comes to dreams, Alliel believes in dreaming big. She shared her interest in aerospace - from earning her helicopter's license to trying to hold an air show in Israel - which is what made her first get involved with Starburst a few years ago. French-born, she later immigrated to Israel from the U.S., with her business degree in hand, and began gaining experience in the financial aspect of running a business. She even tried her hand at founding a few startups herself, which she claims "opened her eyes to what this industry is really like." "When the opportunity to work at Starburst came around, it sounded like my dream job," she said. Slowly, the group began to grow in Israel and launched Astra in June.
But Alliel is an exception in an often male-doimnated industry, where few women found space tech startups or are involved in the financial side of things. "I'd tell other women out there to follow your passion; follow your dreams. If you want an amazing job, you need to create that space," she said, noting that the landscape is changing to accommodate more women in aerospace. "I think that the best thing we can do is lead by example, and show young girls that they have role models who can assume those male-dominated jobs. When I host events, I'm very conscious and purposeful in my approach to include more women in panels, but sometimes it's hard. Sometimes women underestimate themselves or feel as if they aren't good enough," she sympathized. And while Imposter Syndrome is a well-known phenomenon, she thinks that as society changes so will women's perceptions of themselves. To be part of that change, Starburst has a special form on its website, inviting anyone to give a lecture at its events on a specific industry-related subject. "I invite all women out there to apply. We need more women in the industry, but we also need to do our part to support the ones who reach out."