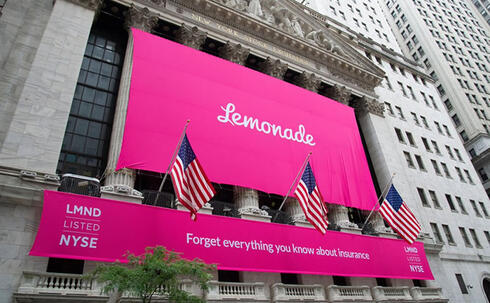 General Catalyst to invest up to $150 million to help Lemonade acquire new customers
Lemonade is aiming to expedite its path to profitability through the Synthetic Agents program in which General Catalyst will finance 80% of the cost of acquiring new customers in return for 16% of the premiums generated from the insurance policies
American venture capital fund General Catalyst will finance 80% of the cost of acquiring new customers for insurtech company Lemonade starting on July 1st. In return, the fund will receive a commission of 16% of the premiums generated from the insurance policies they helped finance. This arrangement serves as a substitute for the traditional cooperation between insurance companies and insurance agents.
In the conventional insurance model, the company sells insurance policies directly to customers who pay premiums for coverage. However, acquiring new customers incurs expenses such as marketing and advertising, which are referred to as Customer Acquisition Costs (CAC). According to Lemonade, the return from each customer is three times their CAC. However, since this repayment occurs over several years, it creates a cash flow gap that places a burden on the company and hampers its ability to achieve a positive bottom line. The collaboration with General Catalyst, which the company has named as the Synthetic Agents program, aims to narrow this cash flow gap and expedite Lemonade's path to profitability.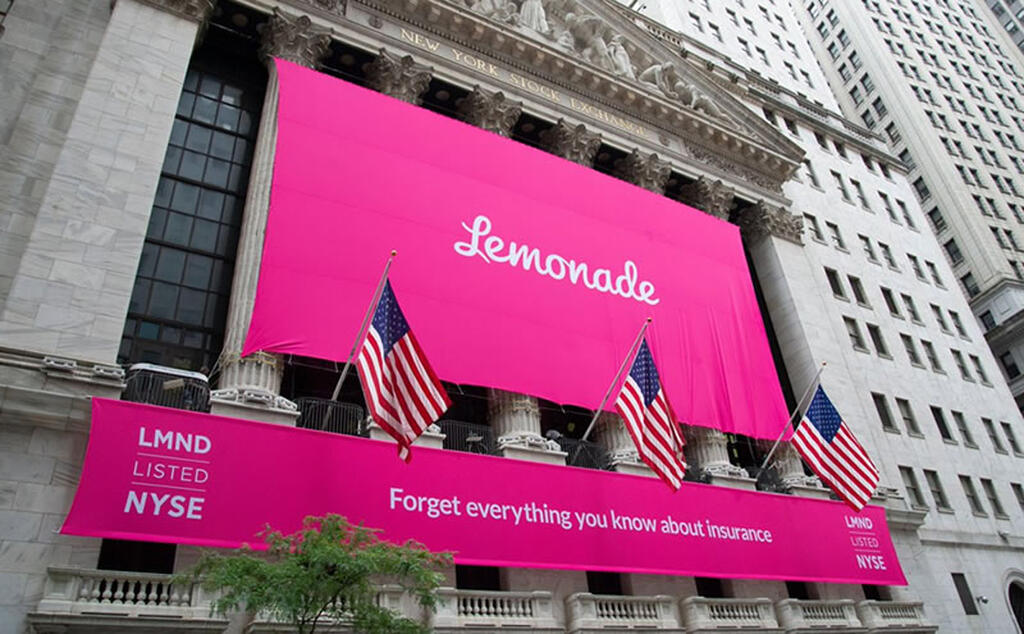 Furthermore, Lemonade states that this transaction will eliminate the need to involve insurance agents in policy marketing, leading to savings in commission payments. It will also enable Lemonade to retain the full premium payments without deducting agent commissions, even after the return on investment.
According to Lemonade's report to the NYSE, General Catalyst's investment will amount to up to $150 million. Lemonade has not specified the repayment period through collected premiums, but according to estimates it will be between two and three years.
In the first quarter of this year, Lemonade experienced a 115% increase in revenue, reaching $95.2 million. However, the bottom line still recorded a loss of $65.8 million. While this represents a reduction compared to the $74.8 million loss in the first quarter of 2022, it is still a significant loss, largely attributed to customer acquisition costs.
Following the transaction, Lemonade's co-founder and CEO, Daniel Schreiber, expressed confidence that the new plan would accelerate their growth without compromising cash flow or necessitating share dilution. Schreiber emphasized that the plan would provide Lemonade with a clean balance sheet to support investment in growth.
Schreiber's point is crucial considering the rise in interest rates which has led many investors to flee from risk assets. Raising funds through share issuance is currently not profitable for many companies. Although Lemonade's stock has increased by 22% since the beginning of the year, reaching a market cap of $1.2 billion, it is still far from its record value of $8.9 billion recorded in February 2021. If General Catalyst's funds had been raised through share issuance based on market price, it would have resulted in approximately 10% dilution for other shareholders.
General Catalyst led Lemonade's Series B fundraising round in late 2016 when the company was still privately held. According to Market Screener data, General Catalyst currently owns around 1% of the company's shares.