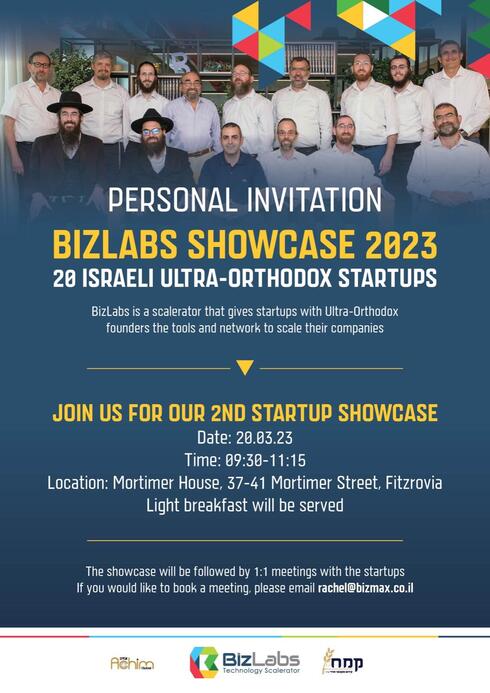 Mind The Tech London

Calcalist invites guests to BizLabs London Showcase and dinner during Mind The Tech
The events are open for registration and take place on the first day of the two-day conference next week.
Calcalist is hosting the BizLabs London Showcase & Exclusive Dinner next week in London during its two-day flagship event, Mind The Tech. The events will see 21 startups founded by members of the ultra-Orthodox community pitch and exhibit their companies, with the opportunity to arrange 1:1 meetings with them.
Following the event in the daytime, Calcalist will also host an exclusive dinner in the presence of Jerusalem Mayor Moshe Lion alongside partners and friends.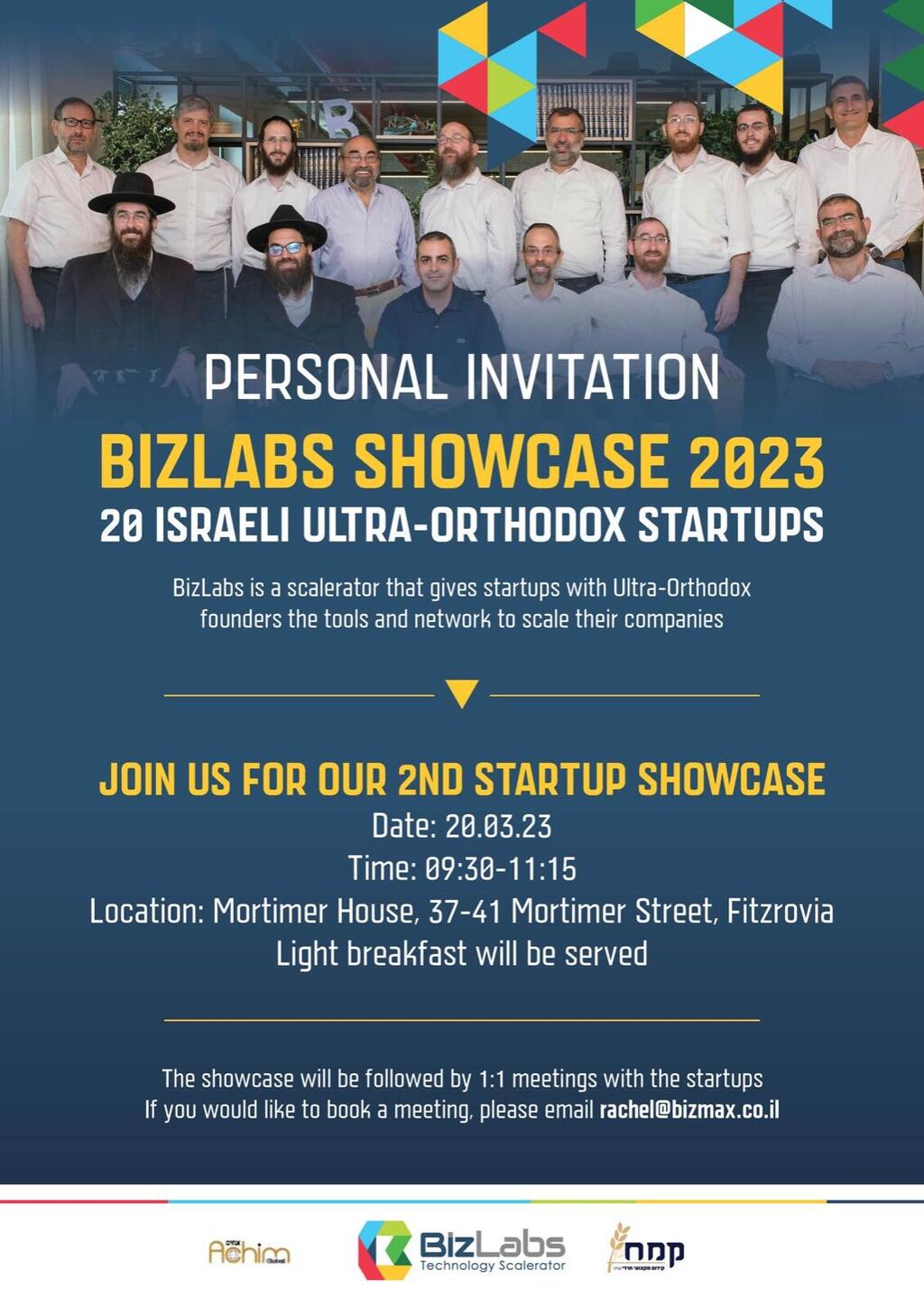 The morning event will run between 9:00-11:15am and will be hosted at Mortimer House, Fitzrovia. The dinner will be held at The Pillar Hotel in Hendon and commence at 7:30pm.
It is not too late to register for both events. Information can be found in the following links.
Mind The Tech is Calcalist's flagship conference that takes place several times a year in London, New York, and soon Tokyo for the first time. It brings together established tech experts and startup founders to share insights about the industry. This year, emphasis will be placed on how to overcome challenges in difficult times.