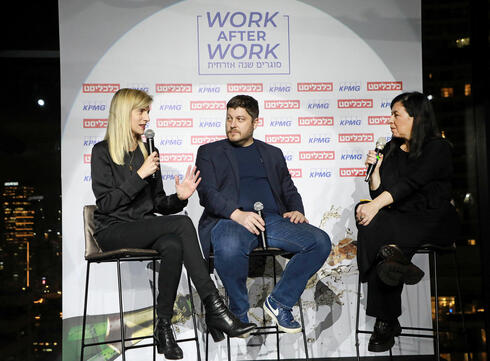 "Many companies will close, if not this year, then in two years"
"Technology is not going anywhere and is only claiming a bigger part of our world. In the long run, it makes a lot of sense to invest in the good venture capital funds," added Hamutal Meridor of Vintage Investment Partners
"I was surprised how long it took from the moment the public markets collapsed until the effect was noticeable in the private market," said Hamutal Meridor, a partner at Vintage Investment Partners at a session held as part of Calcalist's "Work after Work" series held in collaboration with KPMG Israel. The session, led by Calcalist reporter Sophie Shulman, also included Michael Reitblat, co-founder and CEO of Forter, a fintech company that provides fraud prevention solutions in e-commerce.
According to Reitblat, "When I look at public companies, one of the disadvantages is that they must respond quickly to external pressures. We founded the company a decade ago. We have quite a bit of money that we raised, a lot thanks to the easy funding atmosphere in 2021. I, who went through two crises - in 2000 and in 2008 - was sure already in 2014 that another crisis was coming, so whenever I had an opportunity to raise some more money, I did it."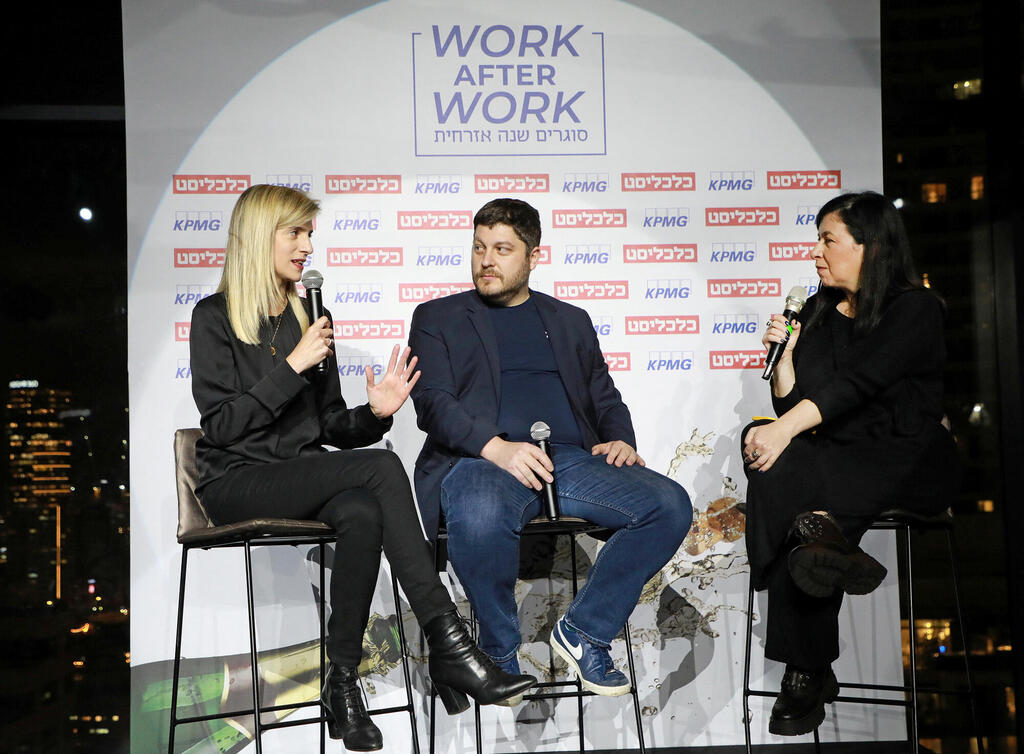 What do you look at in such a situation?
"There are two things we look at: first, what do we need to do - in terms of marketing, sales or opening offices in the world - to reach the goal we have set in five, eight or ten years. We see if we have the money and draw the plan from that. Second, we examine whether something has changed in the growth rate of our revenues and expenses. This year we have already exceeded the growth rate of new revenues and we are building on the fact that there will be new revenues next year."
Hamutal, how serious is the situation with companies that turn to you?
Meridor: "Good companies really saw the crisis coming, and like Michael, entered it with a lot of money in the bank, and they have money for the next two years. Good companies can even grow in a crisis if their competition fades. The truth is that the good companies we invest in are not raising funds today. There are exceptions, but those who are looking to raise now, and were unable to raise when there was a lot of money, these are probably not the most successful companies.
"However, we see many companies that realize they only have 20 months and want to extend the runway. At the beginning of the year there were many rounds of growth, but this was a continuation of the trend from 2021. We have made almost no investments in our growth fund recently. Next year it is likely that we will meet companies who wanted to raise at excessive valuations and we told them no. They might come back to us with smaller multiples. We also expect that many companies will close, if not this year, then in two years. We also know that private capital has more than half a trillion dollars waiting for mergers and acquisitions."
Why do you even need all this headache today with companies when you can receive a 6% return without a headache?
"We have a return of much more than 6% per year," Meridor replied. "Our investors know this. Investing in the fund is a long-term investment. We have many institutional investors, Israeli and American. It is clear that it makes sense for the individual to put the money aside, but technology is not going anywhere and is only claiming a bigger part of our world. We predict that many large companies will be worth a lot. In the long run, it makes a lot of sense to invest in the good venture capital funds. There is a big difference between the good and the not good," Meridor said.
Michael, do you still receive calls from VCs looking to invest?
Reitblat: "You always get calls when you don't need money. Funds are sitting on $100-300 billion. They have to put it somewhere. I invest more in funds now than last year. It's easier to make a 30%-40% return."
Have you made any cutbacks?
"Not only did we not make cuts, but we continue to recruit and open offices around the world. One move we did was analyze our SaaS budget, which is around several million dollars. We have about 150 tools that we use. We were able to optimize it by almost half without harming any processes. We were a very thin company to begin with, and we didn't go crazy last year nor in 2020 or in 2019."