Laminar extends Series A, raises additional $30 million from Tiger Global, Salesforce
The Israeli cybersecurity startup provides agentless and asynchronous data security and leakage protection for everything built and run in the cloud
Israeli startup Laminar, which developed a security solution for early identification of cloud data breaches, announced on Thursday an extended $30 million Series A round - six months after it was initially completed. Tiger Global Management and Salesforce Ventures led the extended investment, joining previous investors Insight Partners, TLV Partners, SentinelOne and Meron Capital, all part of the first funding round. The extension of the round brings the company's total funding to $67 million, and concludes round A at $62 million.
Laminar provides agentless and asynchronous data security and leakage protection for everything built and run in the cloud. It was founded in 2020 by Amit Shaked, its CEO, and Oran Avraham, its CTO, who met in the IDF's 8200 unit. In his last position, Amit headed Magic Leap's AI group in Israel, while Oran was the first employee of Israeli startup Medigate. Laminar has 50 employees in its offices in Tel Aviv and New York; the company's headquarters are in Tel Aviv, which also houses most of its R&D. The company plans to continue investing in developing new products, increasing its marketing and sales, and expand globally. Simultaneously, the company plans on recruiting dozens of new employees in development, marketing and sales in Israel and abroad.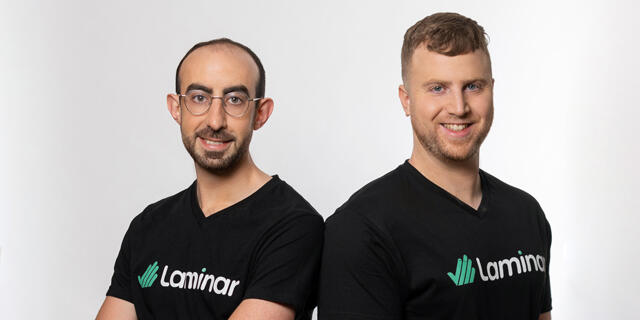 "The growing number of players in our space is exciting as it drives us to further innovate with both speed and quality," said Shaked. "The team's experience in the cloud security field, together with ongoing cooperation with customers and partners, enables us to continue to improve our value proposition at a rate unmatched by our competitors. While more and more organizations realize the need for cloud security in coping with changing challenges, we are very excited about what the future will bring."