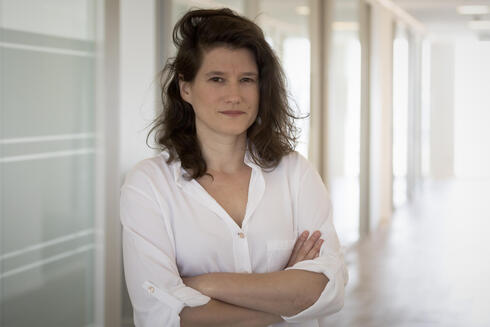 2022 VC Survey

"Good companies do hire, and good people will find interesting opportunities"
Among a slew of tech layoffs, Amiti Ventures offers some insights into what companies and employees can expect next year
"The layoffs we've seen, and will continue to see in the next few months, are part of companies' efforts to become more efficient, extend their runway, and focus on their core activities and growth opportunities," explained Maya Pizov, Partner at Amiti Ventures. "Like in other aspects of the market, good companies do hire, and good people will find interesting opportunities, but we probably won't see hiring going up to the levels we've seen last year, and we will probably also not see employees switching companies so quickly so minor benefits."
This year has been brutal for tech companies that have had to restructure themselves in order to start making a profit. This has meant that thousands of people across all sectors have been let go. As 2023 approaches, it doesn't look like it is getting much better.
"We as an ecosystem are experiencing many challenges, but many of them are balancing the unproportional growth of yesteryear," the Pizov said. We need to find opportunities that will generate great companies in the coming years and focus on building them."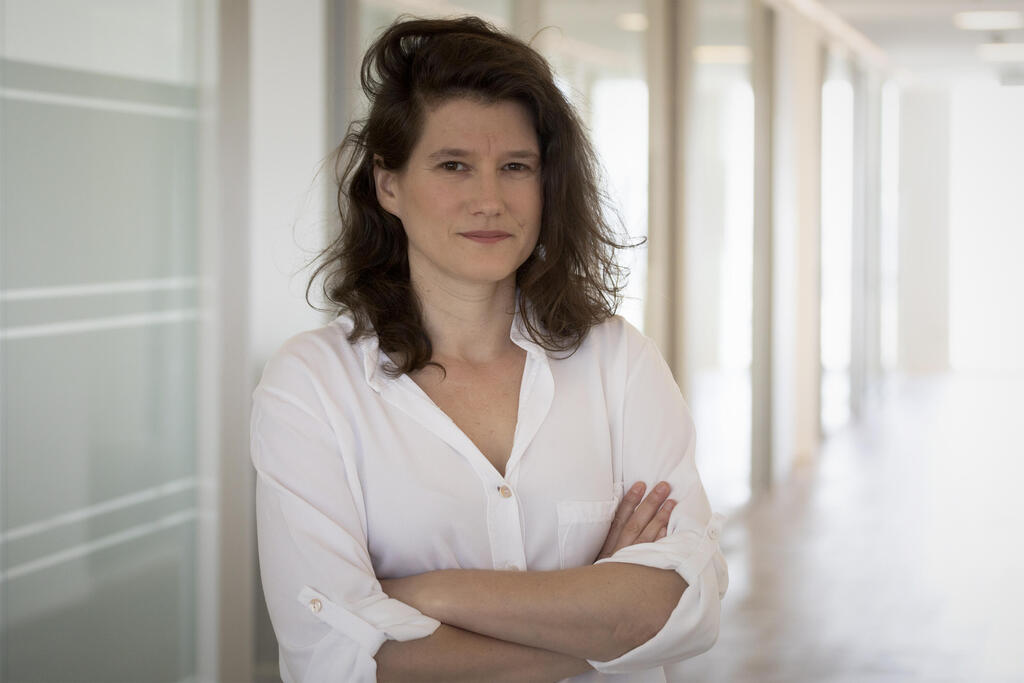 Name of fund/funds:
Amiti Ventures
Total sum of fund:
$300M total AUM
Partners:
Ben Rabinowitz, Maya Pizov
Notable/select portfolio companies:
Next Silicon, Vayyar, Dataloop, CyCognito, Demostack, Innoviz, Qwak
Pizov joined CTech for its "2022 VC Survey" series to explore potential opportunities as we enter the new year.
If 2020 was the year of the pandemic, and 2021 was the year of records, how would you define 2022 in the VC sector?
2022 was a challenging year for both private and public companies, however, we should keep in mind that the outlier was actually 2021. The pandemic caught everyone, entrepreneurs and investors alike, off guard in 2020 and forced them to adopt new work methods. This led to a slump in investments in the first months of the pandemic but eventually created a new normal, that was higher paced and larger on all fronts – fundraising, valuations, hiring, sales, and spending. The reality, though, was that companies were formed without always solving a real problem, or at least not one that is big enough, or where their solution wasn't significant enough. Multiples obviously went too high and companies raised based on results they were far from reaching.
Then in 2022 everything slowed down. Companies are still being formed, raising money, and growing but in more decent measures. So I would call 2022 the 'reality check' – everyone should ask themselves and be very honest with the answers – am I solving a real problem? would customers pay even at times when they're reducing their expenses? Will I be able to attract the right talent to help me build this? Am I investing in something that can become huge? If the answer is not a 'strong yes' then the road ahead will be challenging.
Who are the big winners of 2022 and why?
The big winners of these past years were companies that proved they are solving a true problem for their customers, or in other words – proved product market fit. Whether it's an early-stage company finding design partners, or later-stage companies managing to grow their sales efficiently.
Who are the big losers of 2022 and why?
Seems that FTX and its investors gave everyone a run for their money in this category ☺
But on a broader level, anyone who believed the peak of 2021 will continue and didn't plan ahead could be in a challenging position. Investors who invested in high valuations need to decide if to continue supporting their companies, and in what financing structure, and founders that raised a lot of money and focused on inefficient growth, need to understand how to continue and build their companies. The ultimate losers in these cases are those who lost their money and jobs as the market shifted.
What do you expect in the VC sector in 2023?
The Israeli innovation ecosystem is too strong and mature to break, and I believe we will continue to see it grow, but at a more realistic pace. Similarly to the past months, the bar for investments will be high, so companies and investors have more to prove when going out to raise money.
At Amiti, we continue to be active investors – as early-stage deep tech investors, we actually believe this is a great time to start companies that focus on solving complex problems. It takes time to build strong teams and significant technologies, and we feel companies that form now could come out as winners when they mature.
What global processes will affect (positively and negatively) the Israeli market?
Israel is not an independent market, especially in tech and VC, so all global processes affect it. While some of these processes create operational challenges, entrepreneurs should look into the processes that generate opportunities and take advantage of them to build companies to overcome them.
How should different companies prepare for the coming year?
Companies in all stages need to be efficient – make sure they have enough runway to get to a milestone that will allow them to raise their next round, have the right team in place in terms of size and capabilities to achieve those milestones, and continue to prove that customers are valuing them
What will be of the dozens of unicorns born last year?
There have definitely been companies that were crowned as unicorns that will struggle to keep their title, but those who demonstrate the revenue to back their valuations, and continuous healthy growth, will retain their status, as well as others who will join their herd.
What sectors will experience an acceleration in VC investment and which will suffer a slowdown - and why?
We believe the growing amounts of data in all verticals open up many opportunities around AI and compute, whether it's next generation of compute for enabling more complex problem solving, using data to answer more questions, or developing platforms that allow to put advanced technologies into play.
HR: Do the layoffs, those that have already happened and those that are coming, help to fix in any way the distress experienced by companies over the past 2-3 years?
The layoffs we've seen, and will continue to see in the next few months, are part of companies' efforts to become more efficient, extend their runway, and focus on their core activities and growth opportunities. Like in other aspects of the market, good companies do hire, and good people will find interesting opportunities, but we probably won't see hiring going up to the levels we've seen last year, and we will probably also not see employees switching companies so quickly so minor benefits.
Some of my notes might sound optimistic when everyone is talking about the recession, layoffs, valuation drops, and other signs of the market downturn – this is not the case, we as an ecosystem are experiencing many challenges, but many of them are balancing the unproportional growth of yesteryear. We need to find opportunities that will generate great companies in the coming years and focus on building them.
Briya, Veriti - Amiti Ventures' notable portfolio companies
Briya
Healthcare – a blockchain-based platform that helps healthcare, research and pharma organizations securely retrieve real-time data to accelerate medical innovation.
Founders:
David Lazerson, Guy Tish
Founding year:
2022
Number of employees:
25+
Explanation behind investment:
Strong founders, who we got to know through someone we trust, innovative technology approach for a problem that can help make lives better.
Veriti
Cybersecurity – unified security posture management platform
Founders
: Adi Ikan, Oren Koren
Founding year
: 2021
Number of employees:
20
Explanation behind investment:
Founders who approached a problem they had vast experience with, solving a problem that also every organization faces.