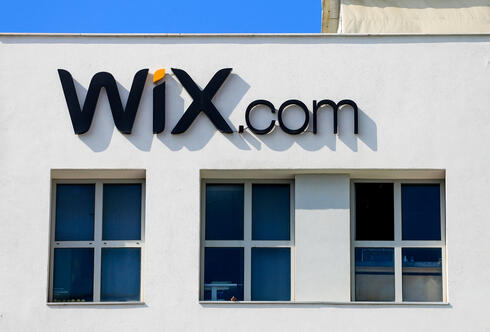 The hits keep coming: Plummeting tech giants turn focus to profitability and streamlining in turbulent times
Following the collapse in technology stocks, the Israeli representatives on Wall Street changed their tone and began to talk about profitability and efficiency instead of glorifying growth
The tune in the high-tech sector has changed, and this is certainly felt in the financial reports being released by companies. "Operational Efficiency" has become the new buzz term and has ousted the term "growth".
Wix, which since its IPO in 2013 has never focused too much on the profit line, other than general and irregular promises that it will get there at some point, changed the paradigm earlier this week. For Wix it only happened after growth began to show significant signs of slowing down, but it also happens in companies that are still growing and fast.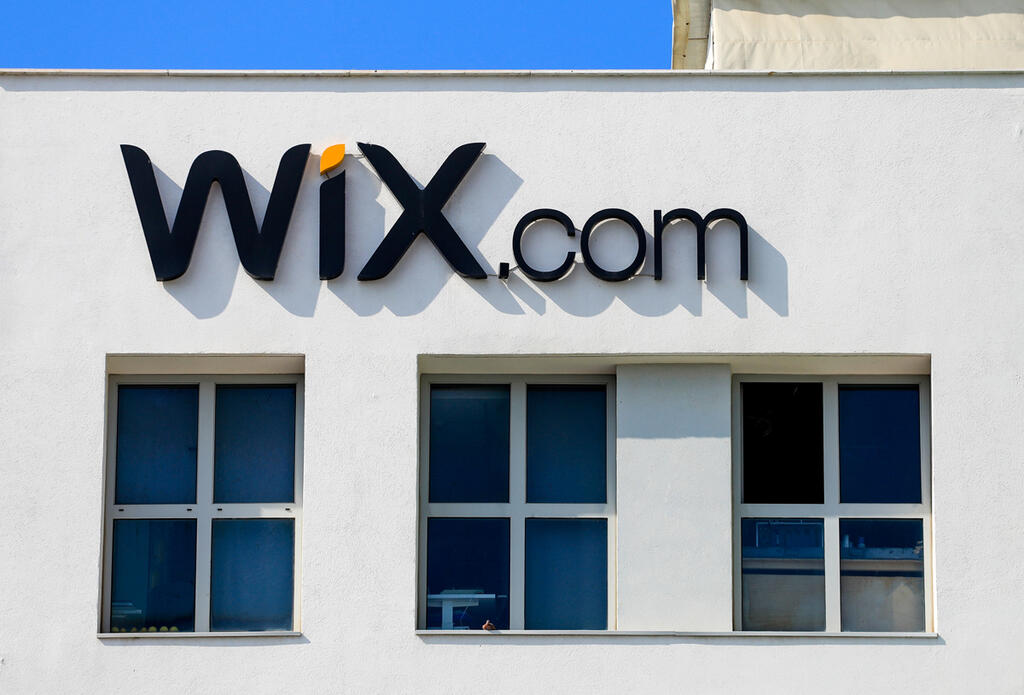 Monday.com, whose founders came from Wix and whose company is built on its DNA, have moved to talking about improving operating profitability even though the company is still growing at a high rate of more than 50% per year. Other Israeli representatives on Wall Street, including the insurtech companies Lemonade and Hippo, also changed their tone in recent financial reports and began to speak louder about the pursuit of profitability and the need to get there, although still without committing to a deadline.
Since the collapse of technology stocks, Wall Street investors have rediscovered the seemingly old and "boring" companies that although they have not grown at phenomenal rates of 80% and 150% in revenue in the past two years, they have managed to generate profitability at a modest double-digit rate. Suddenly the young and sexy companies find themselves pushed aside as investors get rid of their shares and buy shares of the old horses. There are countless examples of this in the world but also in the local swamp, namely companies like Check Point and Amdocs are suddenly stars again.
How far and deep will the operational efficiency measures go? At this point the companies have a lot of fat on the one hand and on the other hand they remember the firing ax that was hoisted too quickly at the beginning of the pandemic in 2020. Companies that were quick to lay off then, found themselves a few months later struggling to recruit back workers, and had to do so at higher salaries. Meanwhile, the cuts are mainly focused on marketing that took on monstrous proportions in the period that glorified growth.
"Had it not been for the crisis, the growth would have been 20%"
Wix, which has built a platform for setting up websites and online stores, surprised investors when it first talked about focusing on the spending side and setting profitability targets. "Volatility and uncertainty remain at high levels and this creates a difficult environment for revenue growth. We are focused on strict cost management that will lead to operational efficiency, and we are already beginning to see results in the field," Lior Shemesh, CFO of Wix, was quoted as saying in the company's first quarter financial reports.
At this stage, the company is not ready to specify what exactly the plan will include, but Nir Zohar, President of Wix, insists in a conversation with Calcalist that this is not a round of layoffs, but rather more minor cuts and especially a reduction in investment in marketing. "Since the beginning of the year, the world has experienced an economic crisis and we have seen U.S. GDP fall without growth," says Zohar. "It affects our business because the internet is not growing and we can not remain indifferent to it in the short term, even if we are confident that the long-term trends will continue. If there is less traffic on the internet, Wix will spend less on marketing. At a time like this we want to be more calculated. We will increase the number of employees in the coming year, but it will be in the tens or hundreds, of course we will not double the workforce as we have done in the last three years."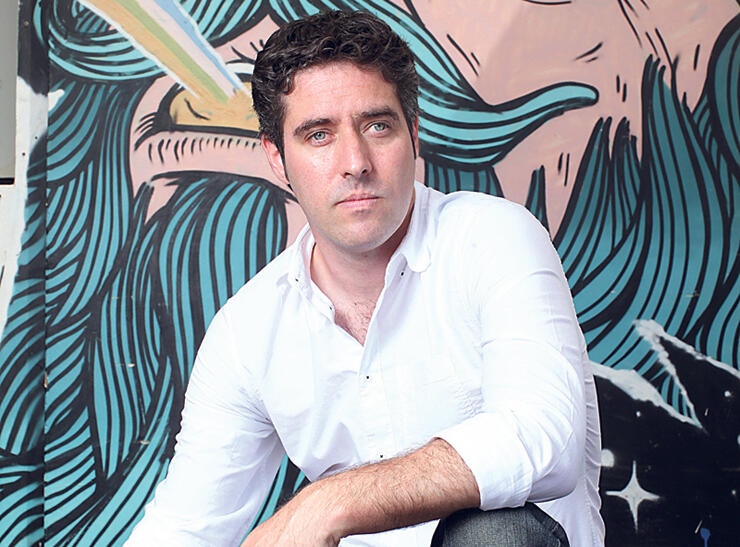 Wix began to engage more in profitably not only against the background of the slowdown, but of course also following a clear signal received from the disappointed investors who dropped the company's share by 56% since the beginning of the year. The results published by Wix revealed a not particularly encouraging picture of significant slowdown in growth, along with huge losses. These reports come after the fiasco of the annual reports for 2021, in which Wix did not provide an annual forecast for 2022 and attributed this to a high level of uncertainty. In the meantime, however, the macroeconomic environment has only become more complex, and although this time the company is making a forward forecast, it is talking about a growth rate that is significantly lower than what it has accustomed investors to.
The platform for setting up websites now predicts an annual growth of 10-13% in revenue, but warns that this is "provided that no further deterioration is seen in the macro environment."
Alongside the growth rate that slowed dramatically after the pandemic period, the heavy losses that Wix is still recording are particularly noticeable. In the first quarter, it lost $227.3 million or $3.95 per share, with the loss including $116 million that stems largely from the fall in Monday shares, which Wix holds. But even after deducting such losses, Wix posted a loss of $41.4 million in the first quarter and burned $33.6 million, $13.7 million of which was from current operations and $19.9 million from equity investments.
Zohar explains the slowdown by the fact that the small businesses that have set up stores on the Wix platform are less well-known and this affects the income of Israeli companies. "If there had not been a global crisis, we would have forecast 20% growth," he says.
Still growing, but also bleeding cash
Monday, which began in a side room at Wix and then split from the parent company, suffers from some of Wix's symptoms, but is at an earlier stage in life. Monday, which developed an enterprise operating system, is growing fast and even passed the $100 million revenue threshold in the first quarter of 2022. But it, too, is bleeding cash.
Monday's revenue grew by 84% to a record $108.5 million in the first quarter, a nice increase compared to the revenue of $95.5 million in the last quarter of 2021. Along with the increase in revenue, there was also a jump in losses: the operating loss in the first quarter reached $67.5 million. And on the bottom line, Monday suffered a loss of $66.7 million. After deducting one-time items, Monday's operating loss was $43.8 million. The main reason for the heavy loss lies in the fact that Monday spent all of its revenue on the marketing and sales budget and it amounted to $116 million. This line also includes spending $11 million on the production and broadcast of a Super Bowl commercial. However, even at Monday they are starting to talk, if only slightly, in terms of savings, noting that towards the end of the year, the rate of marketing expenses and income had dropped to 80%.
Despite the loss, Monday manages to maintain the rapid growth rate and also shows a high rate of customer retention. This number, which reached 125% for Monday, which means that clients not only do not abandon it, but increase the scope of work with the Israeli company, can teach about a possible path to profitability. At the moment it may not be in sight, but if the high double-digit growth rate continues, including increasing revenue from existing customers, without the need to invest additional resources in marketing, then Monday could reach a balance in the coming years.
Meanwhile, Monday raises its annual forecast and expects revenue of $488-492 million, reflecting an annual growth rate of 58-60% and a loss of $135-139 million before the impact of one-time and accounting items. "The first quarter was exceptional in terms of spending because we invested in the Super Bowl and also in recruiting employees who are supposed to take care of customers, but this is the peak and going forward we will reduce spending on marketing," says Eliran Glazer, monday's CFO. "We are not going for growth at any cost, but focusing on efficiency metrics. Monday does not feel a slowdown in its market at this stage, because 70% of our customers do not come from the fields of technology, but are very diverse regardless of a particular sector."
One of the reasons that Wix and Monday are in no hurry to lay off employees at this stage is due to the departures they have experienced in recent months. After the companies fell from a value of about $10 billion each to less than $5 billion today, many employees left their declining options behind to join startups in search of higher profit potential.
However, in recent weeks there has been a change in the local industry, with workers tending to stick around more than in recent years. "In a period like this, it's nice to work for a company that has $1.5 billion in cash," says Zohar of Wix. "Although we have seen a sharp decline in the shares of technology companies and also in the stock of Wix, we also see a significant decline in the fundraising of startups. In such a situation, employees prefer stable but innovative companies. Eventually, the process of stopping the recruitment of employees by Facebook and Apple will seep into the labor market as well, and from there to the real estate market. We are currently experiencing the beginning of the snowball going down the hill," he concludes.
First published: 16:25, 18.05.22