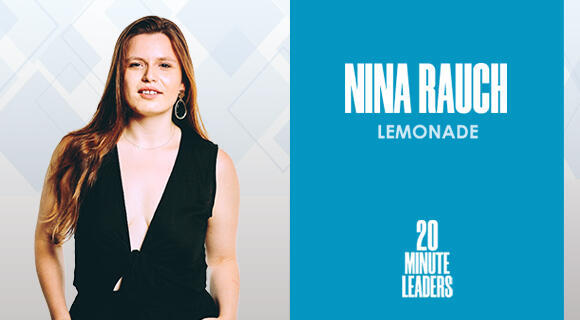 20-Minute Leaders

"I really didn't believe that it was possible to find a job that was as impactful as this."
Small donations quickly add up and shouldn't be underestimated, says Nina Rauch, senior social impact lead at Lemonade
Small donations quickly add up and shouldn't be underestimated, says Nina Rauch, senior social impact lead at Lemonade. She learned this as a teenager launching the Pink Week campaign to raise awareness of breast cancer while collecting hundreds of thousands from $5 donations. Rauch brought this knowledge of the power of small donations with her to Lemonade, where the Giveback program allows customers to designate a charity to receive their unclaimed premiums. She explains that there was no ulterior motive for this program; Lemonade's founders just wanted to do some good. Rauch shares that the desire to make a difference draws many employees. She says she didn't think she would be able to find a job making as much impact as her current role. But she doesn't plan to limit her impact to Lemonade. She has a vision of growing the social impact sector as a whole as well.
I want to unwrap how your brain thinks through impact, social impact, ESG, and Lemonade. Nina, take me all the way back to being 16 and creating your first real big impact in the world. What's going on there?
I lost my mother to breast cancer when I was around 14 years old. It really motivated me to see that there was probably a different way of approaching impact and charitable giving. As a 16-year-old, I wasn't being targeted by a non-profit and yet I needed to be aware of breast cancer from a young age. I launched an initiative called Pink Week, which became a nationwide breast cancer campaign and raised hundreds of thousands of dollars made up from five dollar donations from people around the ages of 16 to 25.
Tell me about the start of this campaign.
It really just spiraled naturally. I think that's the greatest proof that I have that this method of young donors works. We didn't start by trying to raise any money at all. We just wanted to raise awareness. Suddenly it turned into events that people wanted to pay for. It started to spiral and grow from campus to campus and was picked up completely organically by other university students. Eventually, we also partnered with a larger nonprofit called Breast Cancer Now that oversees a lot of the work.
Was creating that charity your initial inspiration and motivation for becoming an impact leader throughout your career?
Definitely. I think the line is super clear. It went from being 16 and 20 and talking about nonprofit work and social impact with my age group to then working for a startup where your audience is very similar. We know that up to 85% of millennials and gen Z would rather purchase and work for a company that cares about giving back. I really didn't believe that it was possible to find a job that was as impactful as the one that I have, so it's a real privilege.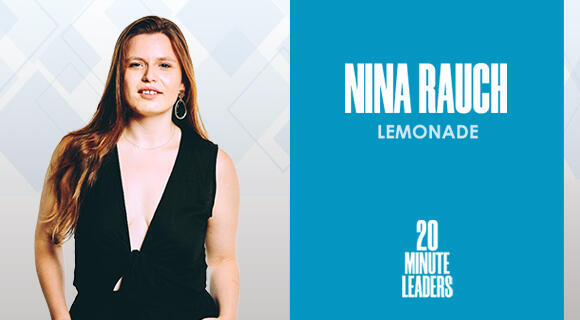 What is it that you do in Lemonade?
At Lemonade, we have our social impacts in around four categories. We have a huge focus on the environment and climate. We have environmentally friendly car insurance, and we took a stance against investing in fossil fuels. But we also have our Giveback program, which is where we partner with nonprofits to donate unclaimed premiums at the end of the insurance year. This is really what has driven forward our social impact from the very beginning. But it's not our only aspect of social impact. It's really important for every company to remember it's more than just giving money back; it's also making sure that you are a good company, an ethical company, you treat your employees well. That's why it's so important to us to also make sure that we hold onto that B corp certification. That's a big part of what I do as well.
How does a company like Lemonade get to a point where you are so committed to driving impact when your position in the insurtech space is not necessarily one to one with thinking through impact and charity?
The amazing thing about Lemonade is that you wouldn't expect an insurtech or any kind of startup to be as impactful as they have been. The real motivation is that there was almost no underlying motivation at all. It's very authentic. It's just people who wanted to do good and create a product that does good and makes a difference. I actually think that's the key. Because if your impact isn't authentic, then your consumer will see right through that. It has to be true to who you are as a brand. That's the real key to successful impact.
Take me through the internal process that you have. How does this fit into a publicly traded company?
Anybody who signs up to Lemonade gets to choose a Giveback cause to donate their unclaimed premium to at the end of the year. You can select from over a hundred nonprofits. Then we gather the funds and we run through it with our charities, choose the designated projects, making sure that we know where every single dollar goes so that we can verify that impact and feed that back to our customers. We work with small organizations, like Save The Bay, to very large organizations, like the American Red Cross.
There must be some process of how you even know which charities to offer. Some charities, just like businesses, are more efficient with their funding. Do you have any consideration?
Yeah. We want to make sure that our consumers can trust us. Every charity that's available on our app has been properly vetted. They have a long list of regulatory forms that our legal team will check. Make sure that they align with our brand, that they are not involved in any scandals or take any stances that we can't stand behind. We definitely try and work with as many charities as possible, but only the good ones.
Looking at the work that you are doing now with Lemonade, how does this tie into your own personal fulfillment?
I never thought that I would end up working for an insurance company. I always wanted to work for a nonprofit. I thought that was the only way that I could make an impact. I started to learn a lot more about the benefit corporation model, and I really understood that this is a way to maximize impact. When I started to look for the job that I wanted to end up in, I actually just looked up B Corps in Israel. I think there were only three, Lemonade being one of them. I really fell in love with the business model. It really seemed too good to be true. But having been there for four years now, I know that the impact is as good as they make it sound. It's genuine.
How do we take traditional companies and create these creative giveback solutions or these win-win situations?
I think the first thing that every company should do is take a look internally and say, "What do my employees and consumers care about? Is there something that we align on?" And then, "How can we take practical steps to show our commitment? Is it monetary donations? Volunteering?" I think that's something that every company can do. Even if it's just one volunteer day a year, I think it goes a long way.
It's a really easy way to just enter into the impact space. It's just small steps. We never underestimated the power of a micro donation, which goes back to when I was 16. It's the exact same message at Giveback. I think that's a real key to driving impact to other companies.
Should the whole company be involved with this impact conversation or should it be a designated team that deals with it?
I think impact, when it lies at the core of a brand, has to touch on every team. It really makes a key part of why people come and work at Lemonade; it's because they know they can work at a firm that is excited about impact. I think it's really important that it's company-wide.
What is your vision for yourself in the impact that you want to make in the world?
I think to see someone leading social impact at every company would be the dream. My vision is just to keep growing the social impact sector. Especially in Israel, it's growing a lot recently. But making people much more aware of it would be the best thing.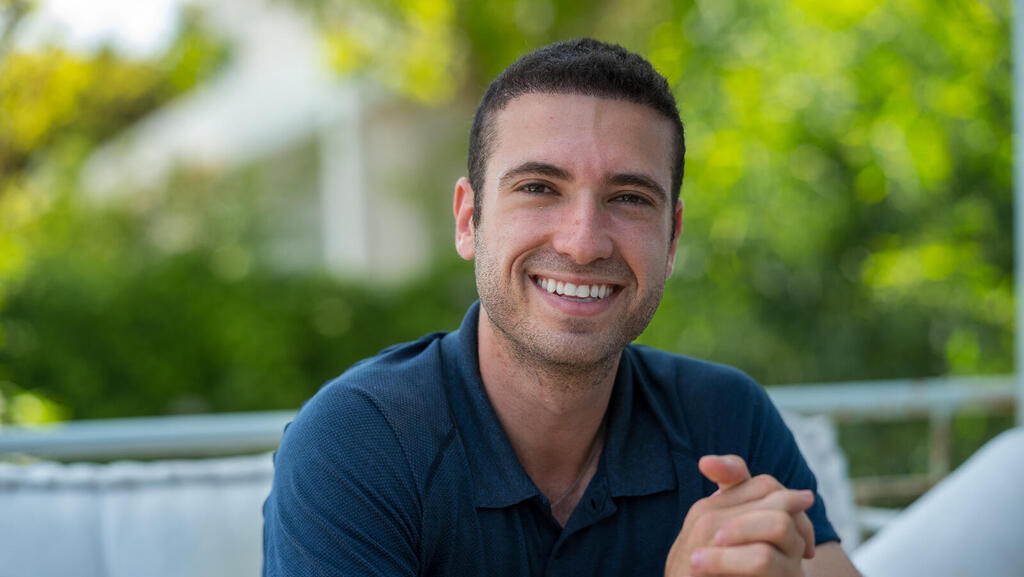 Michael Matias, Forbes 30 Under 30, is a Venture Fellow at Innovation Endeavors as well as investment Venture Partner at Secret Chord and J-Ventures. He studies Artificial Intelligence and Human-Computer Interaction at Stanford University, and was an engineer at Hippo Insurance. Matias previously served as an officer in the 8200 unit. 20MinuteLeaders is a tech entrepreneurship interview series featuring one-on-one interviews with fascinating founders, innovators and thought leaders sharing their journeys and experiences.
Contributing editors: Michael Matias, Megan Ryan