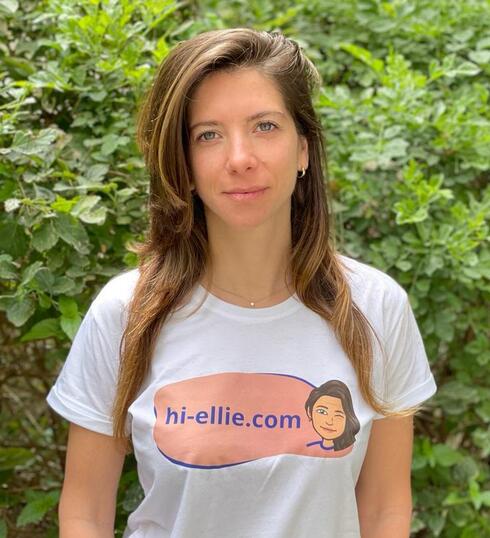 She-inspires

"I've had bad experiences with investors I'm sure wouldn't have happened if I wasn't a woman"
As she prepares to break into the NY market, Eliana Barbel, CEO & co-founder of Ellie, discusses her AI matchmaking bot and shares her experiences of being a female entrepreneur in a male dominated industry
"I feel that, as a woman, I need to be the best in order to succeed and it's not always the same with men. I can't let myself be anything less than the best," says Eliana Barbel, CEO and co-founder of Ellie. "I have also had experiences that weren't so good when talking to investors and I'm sure it wouldn't happen if I wasn't a woman. For example, I met an investor because a potential investor asked me to meet him as she wanted to have his feedback prior to potentially investing in us. During the face-to-face meeting, I noticed he had an interest in me in a personal way, and I started to feel really uncomfortable. I didn't like the vibe and the meeting ended with his offer to help us. He wanted to meet again, this time for a four hour meeting. I didn't want to but I needed his positive feedback. So I agreed, but I went home feeling awful, that I am doing something I'm not comfortable with. Eventually, I called the investor and told her I don't feel comfortable and that I don't want to meet him once more. She was amazing and so understanding but I never heard from her again."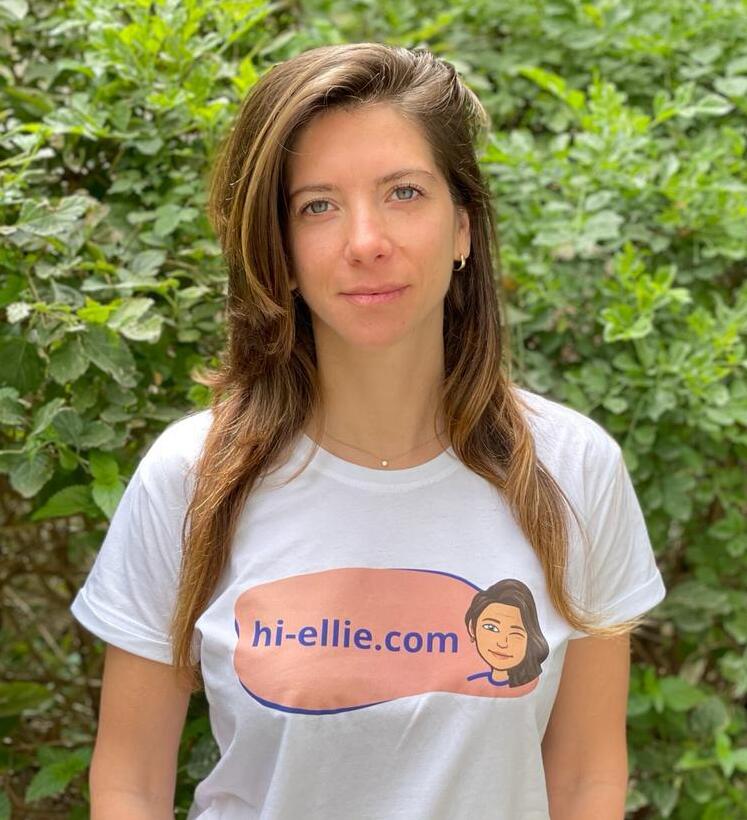 Ellie (the bot) is a matchmaking service that analyzes your contacts to suggest matches with people in your friends' social circles. Ellie uses network science and AI algorithms to find the best matches which are then delivered to you through your preferred messaging platform.
Barbel explained that "Ellie was born out of my own experience as a single woman, and like every normal single person in 2022, I know how frustrating dating can be. It's like a never ending search for something that, most of the time, doesn't exist. One of the main issues is that there is no accountability, people feel comfortable treating each other in a shitty way, by ghosting each other for example. I kept thinking, this just cannot be the best way you can meet people online.
"I turned to the number one method we had for meeting people in the past - through acquaintances. Today people just swipe, they don't ask their friends for assistance. And so this is what Ellie does, she is an AI matchmaker that matches you with people in your circles based on your own contacts."
CTech's She-inspires series follows the stories of various female leaders in Israel. The interviewees hail from various sectors: some work at high level positions in large organizations, some are founders, and some are key players in industries aimed at changing the world for the better. The goal is to learn where they came from, where they are going and how they are bringing inspiration to an entire sector making its way towards a glass ceiling just waiting to burst.
"Once you join, Ellie will ask you a few questions about yourself and then asks you to tell her what people you want to add to your list to be potential matchmakers. People choose an average of 63 contacts from their contact list. We use this data to match people from the same social circles (we will never contact them or sell their data). For example, If you are single and you chose me as a contact and I have a friend who is single that also chose me then you will be able to see each other's profile and know that I was your mutual contact person. We also have matches though social circles without specific contacts, based on the strength of the connections we analyze. "
When asked what her next steps are Barbel replies, "Currently Ellie has 7,000 users in Israel, 80% of which are active. The next step is a pilot in New York. We are conducting research to understand the New York culture, and once we enter the market we will understand what changes need to be made to adapt to the local culture. As for the business model, at the moment we are focusing on growth, not monetization so currently the service is free."
How do you feel as a female entrepreneur in a world dominated by men?
"Once I was at a bar and I met the person sitting next to me. We spoke about what we do for a living and I shared that I am a startup founder and he told me he invests in startups and the conversation turned into a business conversation. So I put on my CEO face and I told him about Ellie and he kept complimenting me and then, suddenly, he said: 'You whore, you're just so brave'. And I thought to myself - who talks like that? We are in a business meeting, and even if you're not an investor and I'm not an entrepreneur - you just don't talk that way to people.
"The amount of messages I get from men is crazy, and some are unbelievable. Yesterday, I got a message I am sure I would have never ever received from a woman. He wrote 'Hi Eliana, I was very impressed that you were able to get on TV without a tech product (your solution only takes a few days to create if you understand tech). My partner and I just finished working on a dating app which can technically crush any other dating apps out there. We are starting to market it in a month and if you find this more interesting than Ellie, let's talk'. I answered that according to his message he still has a lot to learn, and I wished him good luck."
When asked what her tip would be for other female entrepreneurs Barbel said, "I would suggest having a group of other women entrepreneurs to lean on and talk to. It took me over a year to find them but, once I did, they improved my life significantly."
For entrepreneurs in general Barbel suggests, "Never let other people bring you down. If I listened to people when I started out I would have given up. In the beginning, I posted my idea on Facebook and the comments I got were awful. Things such as 'don't even start', 'you don't know what you are getting into' and 'there is no reason why you will succeed'. Well, here I am a year later - we have thousands of users without investing even $1 in marketing. If you believe in something, go for it. That's the difference between regular people with ideas and entrepreneurs."