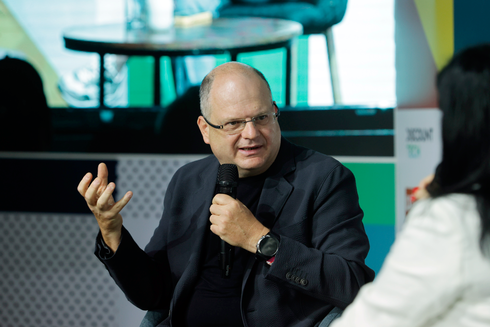 Unicorns Forum

Check Point: "We have $4 billion to spend and we are looking for acquisitions"
Co-founder and CEO Gil Shwed added during the Unicorns Forum that the cybersecurity powerhouse has already reached its recruiting target for the year, adding between 500-1000 employees
"There are investors who think that getting the highest valuation is a great honor but it is not," said Gil Shwed, co-founder and CEO of cybersecurity powerhouse Check Point, during an interview with Sophie Shulman as part of Calcalist and Discount Bank's Unicorns Forum held on Wednesday. "The most significant tip I can give is to build a good business which creates value for customers and profits from that."
Shwed believes that Israeli companies that recently went public at high valuations that have since plummeted did what they had to do at the time. "They did what was right for their investors," explained Shwed. "I wish we could also determine the value of our shares."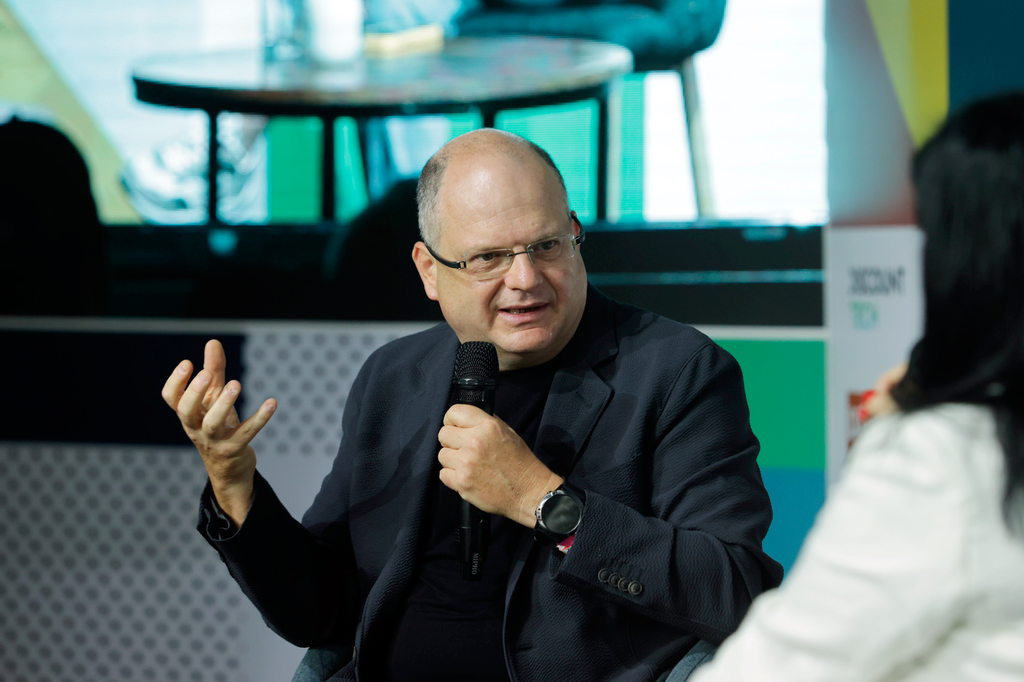 Shwed noted that Check Point was never forced into layoffs during previous crises. "In 2001 and in 2008-2009 we were never forced to lay off employees for any reason," said Shwed. "Companies with money are laying people off thinking they only have another year or two to live. They should be telling themselves that they aren't just here for another year or two but work out how they can remain around for many years to come."
The Check Point CEO said the company is looking to make more acquisitions. "We have $4 billion to spend and we are looking for acquisitions. We have bought six companies since 2018 and we will acquire more." Nevertheless, Shwed said that the crisis on Wall Street has still yet to really hit Israel and that company valuations remain high.
"Good companies will continue to receive high valuations. The challenge is to find a company with good technology but with a wrong business model. When you buy such a company you have to tell its managers that they need to work in a more healthy and correct way and that isn't always easy."
What about employee recruitment?
"We have registered amazing success since the beginning of the year. We have recruited like crazy. We have already reached our recruiting target for the year. We have recruited between 500-1000 employees and are continuing to recruit. The salaries in Israel still haven't dropped and are high on a global level. Foreign companies used to open centers in Israel because the salaries were low, but now Israeli companies are exporting work to other countries like India and eastern Europe. However, I hope that salaries don't drop. I'm happy my employees are being paid well."
How do you see the next five years?
"There may be some issues here and there and the occasional bubble, but ultimately, there are very good people here and that is why people invest in Israel. We don't have much to offer to the world other than technology as that is something we can easily export."
You are the longest serving CEO on Wall Street. Aren't you interested in entering politics?
"One of the mistakes people often make is believing that they can translate their expertise in one sector to another sector. If I succeed in high-tech it doesn't mean I can be the best politician. My secret as a veteran executive is to always reinvent yourself. The secret is changing. I was part of the tech companies that rose in 1993 and I'm proud that Check Point is still continuing to succeed."