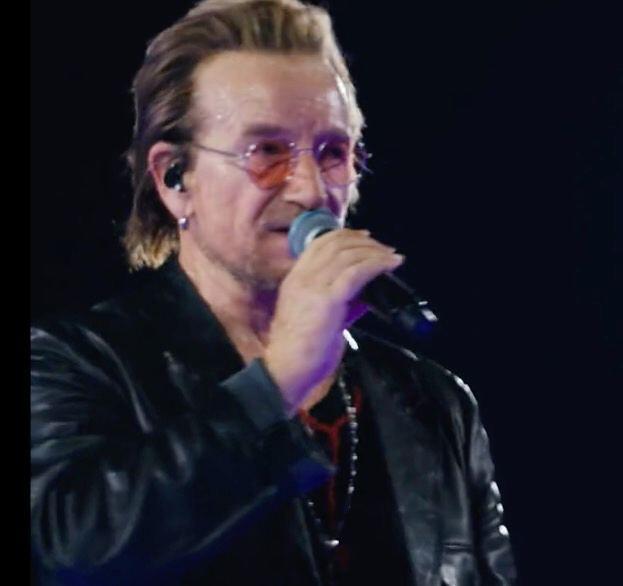 ISRAEL AT WAR

Global celebrities rally behind Israel amidst horrifying Hamas assault
From Gal Gadot to Bono to Amar'e Stoudemire, Hollywood actors and professional athletes have taken to social media to express their support for Israel
Israel's war with Hamas following its surprise attack on Saturday morning has entered its fourth day, with a death toll that has now passed 900, in addition to estimates of 150 hostages in Gaza, and thousands of injuries. The brutal attack on civilians has elicited condemnation from across the world, including from various actors, musicians, and other media personalities.
Many have taken to social media to show their support for Israelis, following the unprecedented attack against civilians that has left the country shaken, and the bloodiest attack on Jews since the Holocaust. Many actors have shared tributes to Israel on social media platforms including Jamie Lee Curtis, Madonna, Mark Hamill, Sarah Michelle Gellar, Andy Cohen, Deborah Messing, Nina Dobrev, and Amy Schumer.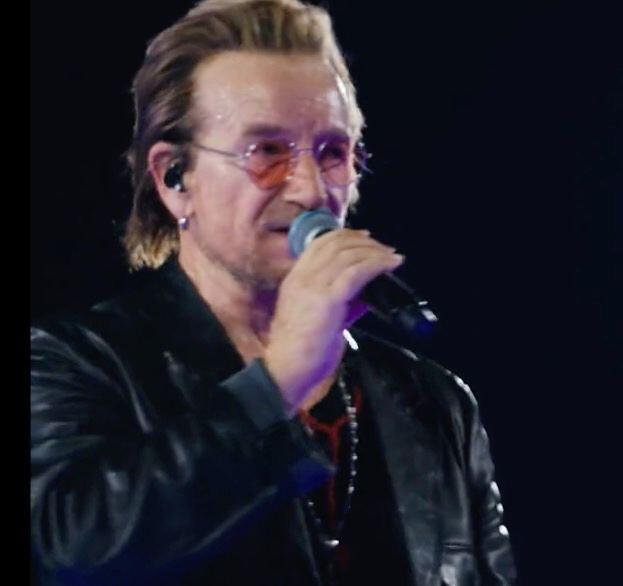 Israeli actress, Gal Gadot, shared several posts, including "I stand with Israel you should too," Gadot posted. "The world cannot sit on the fence when these horrific acts of terror are happening!"
One of the most poignant tributes was at a U2 concert in Las Vegas on Sunday. "In the light of what's happened in Israel and Gaza, a song about non-violence seems somewhat ridiculous, even laughable, but our prayers have always been for peace and for non-violence… But our hearts and our anger, you know where that's pointed. So sing with us… and those beautiful kids at that music festival."
The band altered the lyrics to their song "Pride (In the Name of Love)" in honor of the victims of the Supernova festival, now numbering at least 260 dead. "Early morning, Oct. 7, the sun is rising in the desert sky," Bono sang. "Stars of David, they took your life but they could not take your pride."
Other tributes were made by Jewish actors Liev Schreiber, Max Greenfield, Sacha Baron Cohen and wife Isla Fisher, Natalie Portman, and Regina Spektor, many of whom have close ties to Israel.
Comedian Sarah Silverman wrote "My sister and nieces and nephews are there. They've been protesting BIBI for months. Fight for a two state solution. Israelis are Jews and Arabs and all colors. There is so much complexity to this. But make NO MISTAKE Hamas is a terror organization whose mission statement is to kill all Jews. This fucking world breaks my heart."
Actor Josh Gad, who is Jewish and comes from a family of Holocaust survivors, posted, "I have no words. I am praying for my many family members in Israel. What a cowardly act. What we are witnessing in real time right now is unprecedented since the Yom Kippur war. My heart breaks for the families of those who have lost loved ones, and for the hostages who have been taken. What a horrific day."
Many from the world of sports also made statements or shared images expressing support. The MLB posted a statement on Instagram saying, "We are horrified by the acts of terrorism committed against the people of Israel that took so many lives. We mourn for all those who lost loved ones and pray for the wounded, their caretakers and those still searching for family and friends. We condemn these acts of hatred and violence and are heartbroken for the people of Israel."
The NFL also released a statement saying, "The NFL mourns the loss of innocent lives in Israel and strongly condemns all forms of terrorism. The depravity of these acts is beyond comprehension, and we drive with the families of those killed, injured, and still missing. We pray for peace and will always stand against the evils of hate."
Former NFL player Julian Edelman and former NBA player Amar'e Stoudemire, both of whom are Jewish, posted in support of Israel. "Forget politics, forget money, forget land," Edelman wrote on Twitter. "This is hate. An ancient hate we've seen before."
At the same time, there has been an enormous amount of support and even celebration of Hamas' attacks online. Mia Khalifa, a Lebanese-American adult entertainment actress, posted on X "Can someone please tell the freedom fighters in Palestine to flip their phones and film horizontally," as videos of the murder and abduction of Hamas terrorists of Israeli civilians began circulating widely across social media.
Playboy subsequently fired Khalifa, who has a Playboy creator's channel, after making "disgusting and reprehensible comments" about the attack on Israel by Hamas terrorists.
Swedish singer Zara Larsson posted a photo on her Instagram story with a caption said, "Oh so it's stand with Ukraine when Russia invades but not Palesti-."
Actor Mark Ruffalo shared a message from journalist Nathan Thrall, saying "It is horrific to see innocent civilians killed and held hostage... We pray for the safety of the innocent people of Gaza who are being bombarded and besieged," interpreted by some as blaming both sides for the current situation. Ruffalo has previously criticized Israel's treatment of Palestinians online.
Former New Zealand rugby star Sonny Bill Williams posted "Praying for Gaza!" along with a Palestinian flag.