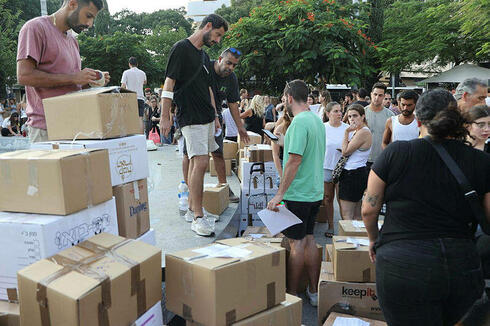 ISRAEL AT WAR

Global tech giants stand with Israel: Companies and funds offer support and donations
Foreign tech giants and venture capital funds have expressed solidarity with Israel following murderous Hamas attack
Canadian investment fund, Leaders Fund, has announced it will donate over $50 million to Israeli aid organizations. This donation was collected from the fund's investors, and it includes contributions from the fund itself and the Toronto business community.
The Canadian fund is well-known in Israel for its previous investments in companies like Spot.io (which was sold to NetApp) and Upwind (founded by the same team). It also invests in Israeli firms like Qwak.ai and Ask AI. The donation is intended to support the families of war victims, Magen David Adom (MDA), Ihud Hatzala, and several other Israeli aid organizations.
Amiram Shachar, the founder of Upwind, expressed his gratitude, saying, "It is a privilege to work with investors who show such strong solidarity. These resources will make a significant impact on the State of Israel. I thank the fund for its exciting commitment to our country and people."
Elsewhere, American technology giant Cisco will provide a one-time grant to each of its 800 employees in Israel, ranging from NIS 9,500 to NIS 19,000. The letter sent to the employees states, "We are aware of the financial difficulties you are facing during these times and want to assist you. We will grant each employee NIS 9,500, and for those employees currently serving in the reserves, we will provide a grant of NIS 19,000."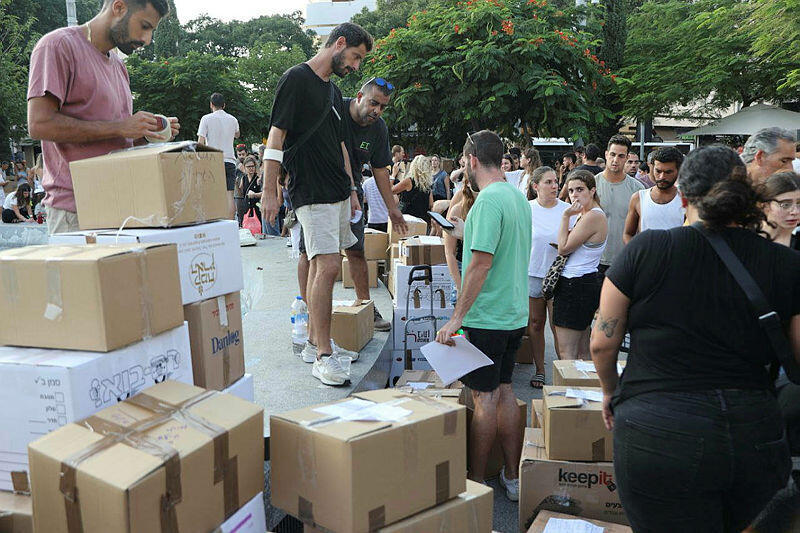 A significant number of foreign venture capital funds and major companies, such as Oracle, have expressed their support for Israel and have even made donations to various Israeli rescue organizations. Among the contributing funds is Insight Partners, which issued a statement of support and condemnation for the tragic events affecting Israel.
They announced a donation of one million dollars to various Israeli entities and pledged to match additional donations of up to one million dollars made by investors, entrepreneurs, or any other individuals. The fund has also allowed all its partners in Israel to actively volunteer wherever assistance is required. Insight has become the largest investor in Israel in recent years, both in terms of the amount of capital invested and the number of companies supported.
The firm said it "has been a steadfast supporter of the Israeli high-tech ecosystem since 2004, and we are deeply saddened by the attacks that have affected our colleagues, friends, and innocent civilians."
Similarly, the American investment giant General Catalyst, which has recently opened offices in Israel and invested in several local companies, has committed to investing $250,000 in local support organizations. Other funds that expressed support but did not make financial contributions include GGV and KKR. KKR's managing director, Neil Brown, expressed deep sympathy and strong support in response to the tragic events in Israel.
The global technology giant Oracle announced a donation of one million dollars to Magen David Adom. Concurrently, Oracle will launch an extensive campaign to raise donations for the rescue organization among its 150,000 employees worldwide. The company has pledged to match every donation made by its employees dollar for dollar, with no limit on the contribution amount. Oracle, led by CEO Safra Catz, who is considered one of the most prominent Israelis in the technology industry, has strongly condemned the terrorist attack by Hamas. According to Eran Feigenbaum, CEO of Oracle Israel, "Oracle stands with Israel in its uncompromising fight against terrorism. We are making available to the state and security agencies a variety of Oracle's technological capabilities, and are also launching a fundraising campaign to help Magen David Adom in its rescue and relief efforts."
Pat Gelsinger, the CEO of Intel, which is the largest private employer in Israel, sent a letter to all employees on Sunday.
"Like many of you, I am closely following developments since the astonishing attacks on Israel began on October 7. My heart goes out to all of our workers in Israel and to those with family and friends in the region," read the letter seen by Calcalist.
"Alongside the Intel Israel leadership team and the corporate emergency operations center (CEOC), the executive leadership team (ELT) and I are closely monitoring the situation. Safety is our top priority and we are taking steps to safeguard and support our employees, contingent workers and contractors in Israel and keep them updated. We are also coordinating with our suppliers.
"We continue to operate safely and efficiently on all of our Israel campuses in accordance with our business continuity plans. We will share updates on issues important to the company and our employees as they arise.
"Our thoughts are with all our colleagues, family and friends who are impacted by what is happening in the region. It's important we support each other as One Intel during this challenging time."
Intel told Calcalist in response: "We are closely monitoring the situation in Israel and taking steps to safeguard and support our workers."
In the meantime, senior officials in the U.S. business community have responded to the Hamas attack and expressed solidarity with Israel. Many companies with operations in Israel have announced either the suspension of operations or a transition to remote work.
Jamie Dimon, CEO of J.P. Morgan, stated on Sunday that the bank stands with Israel and instructed employees in the country to work remotely for the foreseeable future. He conveyed his sympathies in response to the tragic events in Israel. J.P. Morgan has approximately 240 employees in Israel.
Morgan Stanley is also allowing its employees in Israel to work from home, as is Goldman Sachs.
Bank of America has announced that its offices in Tel Aviv will remain closed for the time being, and they will continue to monitor the situation in the coming days.
Reuters reported that Adani, which operates the Haifa port, has stated that the port is still operational, but they are closely monitoring the situation and have prepared an alternative plan in case it becomes necessary. In contrast, delivery company FedEx has announced the suspension of its services in Israel, according to Reuters. Fashion chains H&M and Inditex have also temporarily closed their stores in light of the current situation.
Pharmaceutical company Eli Lilly has stated that it is closely monitoring developments and will take necessary steps to ensure the safety of its workers in affected areas. They are also working to ensure that critical operations continue without disruption to maintain the supply of medicines to patients in the region.
Salesforce announced a donation of $3 million in order to help with the immediate needs created following the terrorist attack and the Hamas-Israel war. The money was donated to three Israeli and international organizations: United Hazala, Save the Children, and The Association for Immediate Help for Holocaust Survivors in order to provide basic aid, food, equipment, and emotional support to the victims.
Hollywood studio Paramount said it would donate $1 million to organizations who are supporting humanitarian relief efforts. Paramount will also match donations for all full-time, benefit eligible employees at the VP-level and below.
The Walt Disney Company is donating $2 million to organizations that are providing humanitarian relief. "In the wake of the horrific terrorist attacks targeting Jews in Israel this past weekend, we must all do what we can to support the innocent people experiencing so much pain, violence, and uncertainty – particularly children," said CEO Robert A. Iger. "We condemn these attacks, the hate that motivated them, and all acts of terrorism, and we will continue working to find more ways to provide support in the region, and to honor the victims, their families, and all those affected by this war."
Disney is donating $1 million to Magen David Adom, an affiliate of the International Federation of Red Cross and Red Crescent Societies that provides emergency medical and blood banking services in Israel, and $1 million to other nonprofit organizations working in the region, particularly those with a focus on providing aid to children.