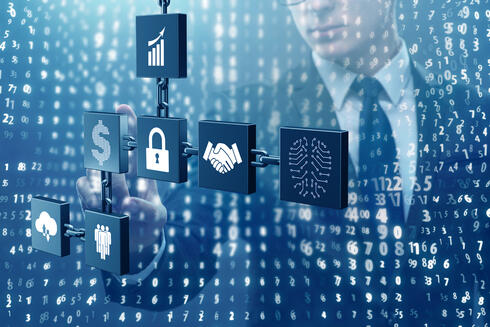 Israel to issue government bonds on a blockchain
The Israel Ministry of Finance and the Tel Aviv Stock Exchange have established a joint team with VMware and Fireblocks to perform a Proof of Concept for the issuance of government bonds on a blockchain platform
The Israeli government is testing the clearing of digital bonds of the State of Israel on a blockchain platform. The Accountant General, through the Debt Unit in the Financing Division, and the Tel Aviv Stock Exchange (TASE), have recently established a joint team to perform a Proof of Concept (PoC) together with VMware and Fireblocks.
Government debt-raising and management processes, which are complex by nature, are generally of a large scale, require synchronization between several systems, incorporate multiple parties (local and international), and are subject to strict regulatory monitoring and guidance. The new project, which has been named "Eden", is aimed to reduce costs, shorten the duration of issuance and clearing of government bonds, improve transparency, streamline processes, and mitigate risks.
The PoC will include the digitalization of a new series of bonds and its issuance to the system participants. As part of the issuance, the leading international and local (primary dealers) banks will participate in a "live test", during which they will be connected to a dedicated blockchain system that will be developed by TASE and the select technology vendors. The acquired units of the new series will be issued into the e-wallets of the pilot participants. The issuance consideration, in digital currency, will be transferred from the e-wallets of the participants to a dedicated e-wallet by the State of Israel.
"The financial markets are undergoing drastic transformations in recent years, with the introduction of revolutionary technologies that affect the manner in which customers worldwide operate and invest," said Ittai Ben-Zeev, CEO of TASE. "As a global technology leader, we hope to see Israel spearhead financial technology as well, being the first to implement cutting-edge technologies and upgrade the capital market, making it more accessible to the public."
The Accountant General, Yali Rothenberg, said: "The move that we are currently leading, jointly with TASE, for the issuance of state bonds on a blockchain platform, places Israel at the forefront of technology and allows us to examine, in a secure and controlled manner, new possibilities for the issuance and management of the government debt. I believe that blockchain-based technologies are here to stay, and over time will permeate the core of the financial markets, thoroughly and deeply altering them. It is our duty to constantly examine new technologies and methodologies."
Michael Shaulov, CEO and Co-founder of Fireblocks, said: "Digitizing the financial system takes the collaborative efforts of both the public and private sectors. Fireblocks is honored to work with the Israel Ministry of Finance, the Tel Aviv Stock Exchange, and VMware to develop the first digital state bond in Israel."