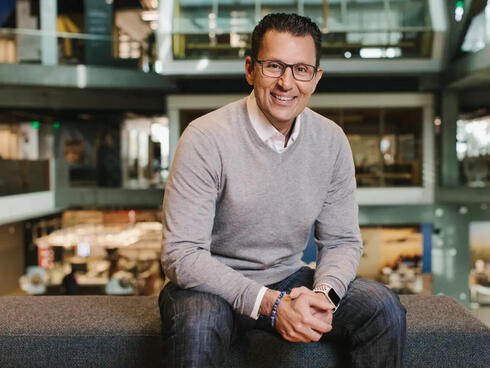 Bitcoin is crashing - but don't rule out crypto just yet, says Intuit
Intuit CEO Sasan Goodarzi joined CTech during a visit to Israel to discuss blockchain technology in the fintech space
Folks around the world have been checking their cryptocurrency balances through cracks in their hands. Crypto exchange platform Coinbase has recently laid off
18% of its workforce
(1,100 jobs) as Bitcoin reaches lows not seen since December 2020. According to
CNN
, Bitcoin has lost two-thirds of its value since its all-time high of $69,000 in November 2021 - 25% of its value in the last week alone.
For Sasan Goodarzi, CEO of global technology platform Intuit, the current crash and burn of crypto does not determine the end of the technologies that have piqued the interest of those who seek decentralized systems.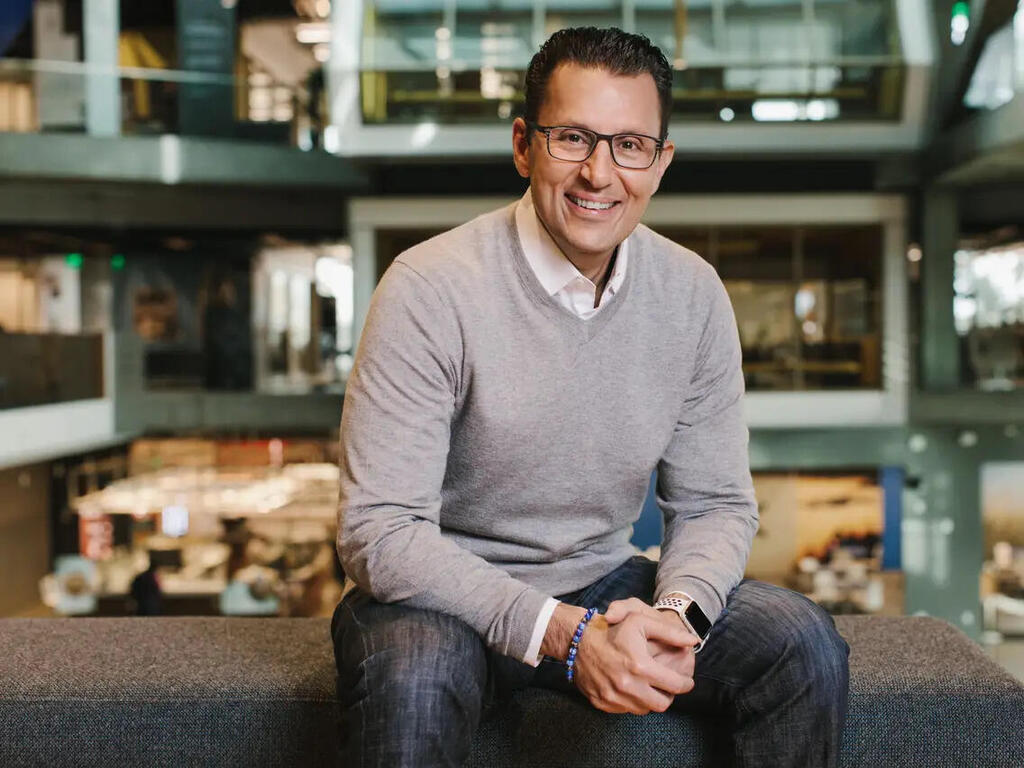 "The technologies are not temporary," he told CTech during his visit to Israel last week before the latest crash in the crypto market. "Both blockchain and decentralized technologies... we have belief in those technologies. We have belief just like we had belief in AI years ago before everyone started talking about AI. We believe that blockchain and some of these decentralized technologies are really going to be an enabler for much faster money movement. Whether the currencies will bounce back just like anything that would bounce back, we're not betting our future on the valuation of currencies, we're betting on the impact of the technologies."
Intuit is headquartered in Mountain View, California, and does not have such a strong brand recognition in Startup Nation. Despite this, Israelis might be surprised to learn that the company in fact serves 100 million customers - with about 30% of its small business customers located around the world. Unlike something like Wix, which Goodarzi describes as a "storefront" for SMBs, Intuit serves as a one-stop shop for transactions coming in and out, exceeding capabilities laid out by its competitors.
As such, it is essential for companies like Intuit, which employs almost 350 people in Tel Aviv, to remain up-to-date with changing technologies that might impact the ways people get paid. Goodarzi outlined three of its main focuses when speaking to CTech: data, the application of AI, and crypto - particularly blockchain.
"We define crypto as blockchain and crypto-assets [such as] currencies or NFTs," Goodarzi explained. "The area that we are most interested in with crypto is blockchain and decentralized technologies because we are all about money movement. We are all about how we can help you get access to your money faster as a small business. What is interesting about blockchain and decentralized technologies is that we believe over time, we can really remove the friction and the time it takes for you to send an invoice, get paid for that invoice, and take that payment and get it directly deposited into your account."
So, while Bitcoin crashes today, financial management companies like Intuit intend to remain the steady ship that steers course in the storm. Goodarzi has said its local headcount has increased by 40% in the last year due to the natural thirst that Israelis have for solving these issues. "From a technology perspective, they are drawn to the company," he said. Blockchain capabilities and decentralized technologies will change the speed of money - from invoicing all the way to getting the money into the pockets of the businesses. This remains the focus area of the company even as people log into their Coinbase accounts nervously to check up on the worth of their digital assets.
"Currencies are currencies," Goodarzi added. "I used to say we're not in the business of helping customers gamble and lose their money, and now that things have tanked, people ask how I knew. It is not about having a crystal ball, but it's knowing that currencies are currencies, and it's like the dollar, it's like stocks - they're going to go up, they're going to go down."
Today, the cryptocurrency world remains clunky to most of those who haven't been following its rise and fall for the last decade. Most people are still used to traditional banks, some still are happy to wait days to receive payments, and many still expect to pay institutions surcharges to store their money. When news spreads of currencies like Bitcoin crashing, it can oftentimes cause concern about the technologies at large. For companies like Intuit, the future of finance is in the methods that already exist, not in the values of the tokens currently used as the guinea pigs in the early days of new-age banking.
"We want to enable you to get paid and paid through any currency, but our real interest is in the technology, not in the currencies," Goodarzi concluded.