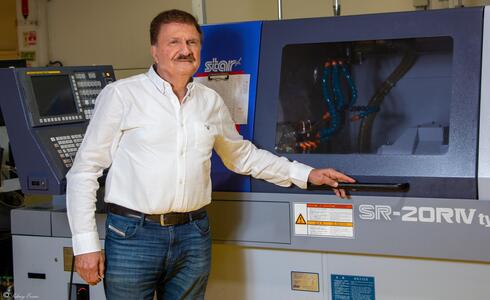 To Succeed you Must Dare and Take Big Steps: The Man who Revolutionized CAM Software for CNC Machining Worldwide!
Emil Somekh escaped as a young man from Iraq and Saddam's regime, immigrated to Israel and with his own two hands founded SolidCAM which revolutionized CAM software for CNC machining. The company is currently the recognized global industry brand leader, with branches, technological centers and a network of distributors in more than 65 countries.
The daring escape from Saddam Hussein
At the end of the 1960s Emil Somekh was a young student from a Jewish family living in Iraq under Saddam's regime. These were the days after the Six Day War and the predicament of the Jews in Iraq deteriorated as they suffered from persecution, arrests and even execution.
Emil had just earned a bachelor's degree, summa cum laude, and as he recounts, "I dreamt of studying towards a Master's degree in Canada or the U.S., but I threw away the admission letters I received from the universities because in those days Jews weren't allowed to leave Iraq". After the first Jew succeeded in escaping from the country with the help of Kurdish smugglers, Emil gathered the courage and together with his family escaped to Iran in 1970. It was there that he met Linda, who would become his wife and is now a senior Executive VP in the company. With the help of the deputy ambassador of Canada to Iran, the door opened to continue his master's degree studies in Toronto, Canada.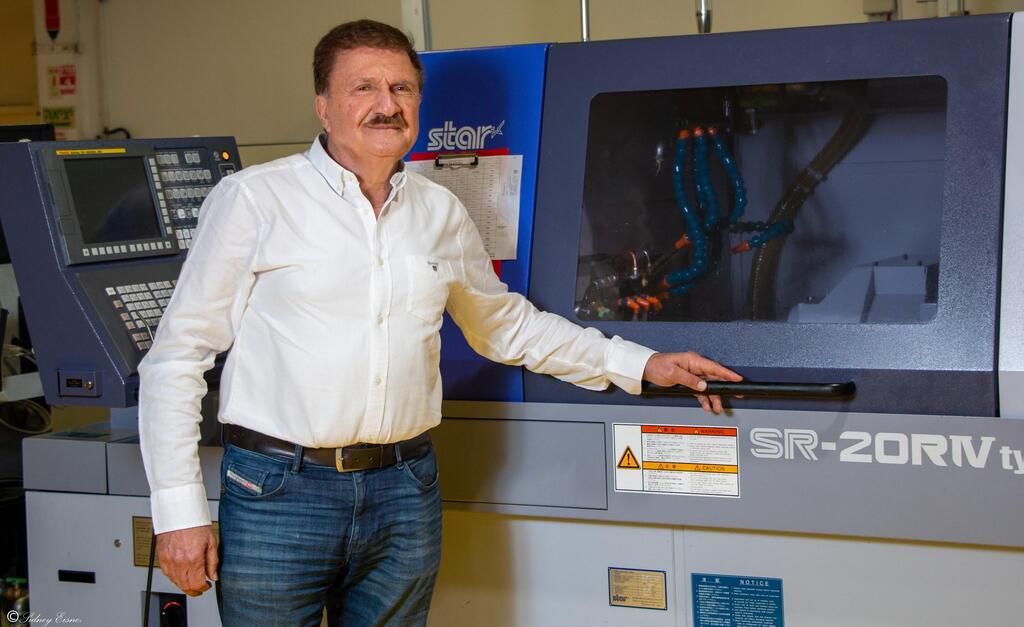 Studies in Canada and the decision to immigrate to Israel
On his first day at the University, he already encountered an advisor who made negative remarks about Israel and taking an uncompromising step Somekh demanded to replace him with another advisor. "As it turned out later, the new advisor they assigned me would be the person who would guide me towards the computer-aided engineering graphics field, in which I am involved to this day", recalls Somekh with excitement.
He completed his master's degree studies with honours within a shorter than usual period of time, and after reading a fascinating book about the Israel Aerospace Industries (IAI), decided to immigrate to Israel. At the time there was a hiring freeze at the IAI and Somekh found time to begin his Doctoral studies at the Technion. After the freeze he began to work at the IAI, where he specialized in computer-aided design and manufacturing for aircraft, and also contributed extensively to the unmanned aerial vehicle (UAV) project. After twelve years he decided that it was time to embark on a new and independent path.
CAD drawing software that beat AUTOCAD
Somekh recounts, "In Israel I attended a conference at Tel Aviv University where I discovered that the education field in Israel desperately needed 3D CAD drawing software. IBM had just launched the first computer for home use, and I saw the opportunity to develop software that would run on a PC. I recruited several talented students from Bar-Ilan University, where I taught part-time after completing my Doctorate, and we worked day and night to develop CADTOOL – a 3D CAD drawing software program that would compete with AUTOCAD, which at the time only had 2D capability." Not a long time passed until education institutions from all over the country, mainly the ORT and AMAL vocational school chains, expressed interest in the software and thousands of units were sold
.
Developing CAM machining software and global market penetration
Somekh saw beyond the education market and dreamt of growth in the industrial sector. He placed an ad in the newspaper People and Computers which brought new potential customers. "First there was an architect and then a dam engineer who were less interesting. The third person came dressed in work clothes from a CNC machine shop. He expressed the need for an efficient and convenient solution which would enable him to program the toolpath for his CNC machines, which had cost him a fortune. This was a defining moment for me – I decided to connect the CAD field to CAM, and thus the CAD/CAM software for CNC machining was born. That shop owner became one of our first and long-lasting customers."
After sales of the software to the industrial sector accelerated, Somekh flew to Germany in 1989 in search of distributors for the European market. On his way to Baden-Baden in Germany he crossed paths with the manager of a machine tool reseller company, who was enthusiastic about the technology and became the main distributor in Germany. A short time afterwards Somekh opened in Germany SolidCAM's flagship branch, with a current staff of 75 employed, in 7 offices throughout the country.
Somekh was not content for long with his success in Europe, marking the next targets on the map - the U.S., Japan, China and India. "One of the significant milestones was our business connection as an accompanying product to the leading CAD software in the world, SOLIDWORKS and others. This enabled us to focus on optimal development of CAM, which was provided as a strong and reliable addition to the popular CAD software programs, and through their distributors we penetrated new global markets".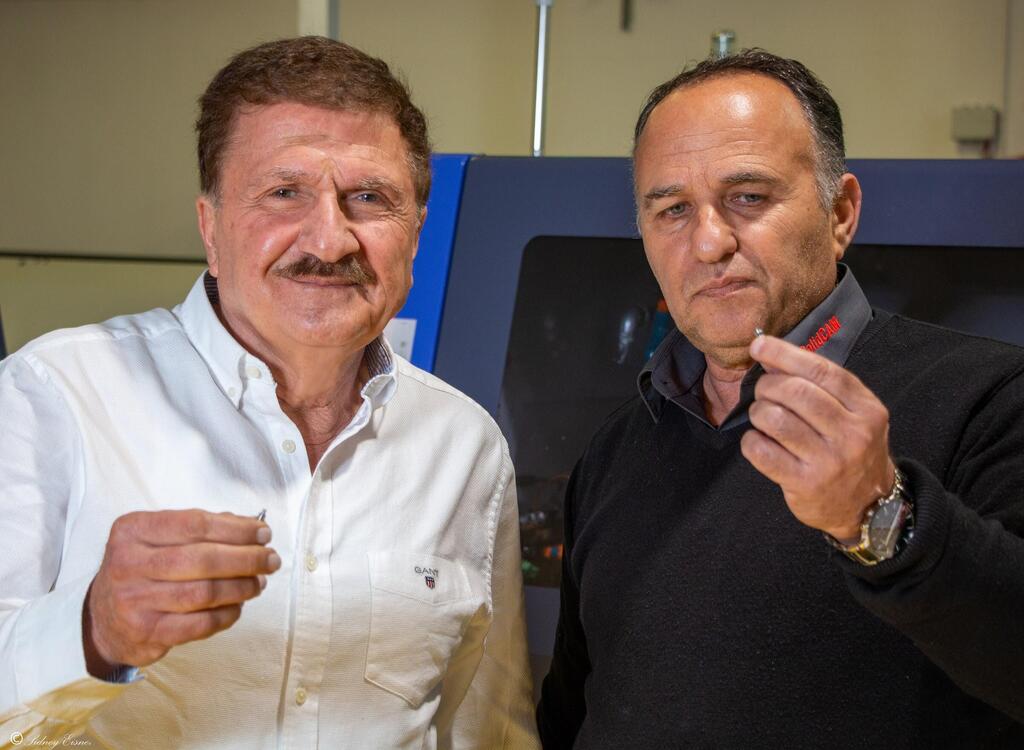 iMachining - the innovative technology that revolutionized the industry
In 2011, SolidCAM amazed the CNC machining sector with its innovative new technology – iMachining. This software calculates the toolpath and the optimal cutting conditions, taking into account the stock material properties, the cutting tool and the CNC machine parameters. In doing so it shortens machining time by more than 70% and extends tool life five-fold, offering huge time and money savings to all customers. "An amusing part of this story is that I met one of the main iMachining developers at a hummus restaurant. I recognized him from my days in industry and it turns out that he had decided to make a career change to the restaurant business. I succeeded in convincing him to come back and work on this project. Together with the company programmers we developed the iMachining technology which is considered to be No. 1 in the CNC machining world, in addition to registering 7 patents of our exclusive technology."
For Dr. Somekh the Sky is the Limit
Thirty-seven years have passed since Somekh founded SolidCAM with his own two hands, and thanks to his ingenuity and notable abilities in development, marketing and sales, the company currently provides the most advanced CAM technology in the CNC machining market. This market is estimated at about USD 2.2 billion annually, about one-third in the U.S. The software currently has 20,000 seats installed among its customers in industry and 30,000 seats in the technological education field. Its software can be found in the largest companies in the world, including Intel, HP, Siemens, Panasonic, 3M, Honda, Nissan, Bosch, Toyota, Elbit, Rafael and others. Here in Israel, you can hardly find a defense product, from the Iron Dome through aerospace and weapons industry products, which has not been developed using the CNC machining CAM software developed by Somekh. SolidCAM enjoyed 40% growth in the U.S. market last year and drew great interest among investors. "Over the years I received acquisition offers from the largest and most well-known companies, and I said 'no' to all of them", emphasizes Dr. Somekh. "Contrary to young high-tech companies looking to make a quick exit, SolidCAM set a goal to continue to grow and develop, without depending on external investors, to maintain its uniqueness and flexibility, and to continue to stand at the forefront of innovation in the CNC machining CAM software field."