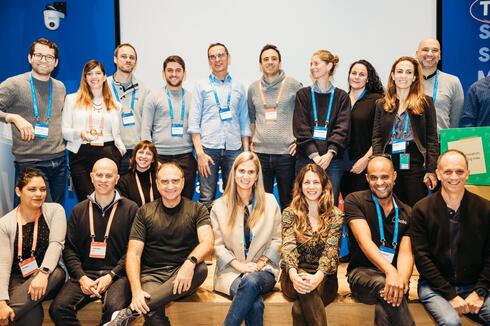 Nine Israeli health startups selected to Google's Growth Academy
The local companies from the fields of medicine and quality of life are joining the first cohort of the tech giant's program
Nine startups have been selected for the first cohort of the Growth Academy program dedicated to startups in the fields of medicine and quality of life run by Google for Startups. The program will last for about 12 weeks, during which the startups will arrive on campus one day a week, and will receive lectures and workshops aimed at helping them grow in various areas, starting with branding and marketing, through product building and measurement, to standing in front of an audience and raising funds.
The current cycle of the program is dedicated to health due to the extensive knowledge accumulated at Google and Alphabet in this field with companies such as Verily and Fitbit. The program will be accompanied by mentors from Google and the parent company Alphabet, including Prof. Yossi Matias, Vice President of Engineering at Google and Director of Google's Research and Development Center in Israel, Dr. Amy Abernethy, President of Verili clinical research business, and Eric Friedman, co-founder of Fitbit. As part of their role, the mentors will also meet with the teams and try to help in solving technological problems and making connections with the local and global high-tech industry and with relevant people from within Google.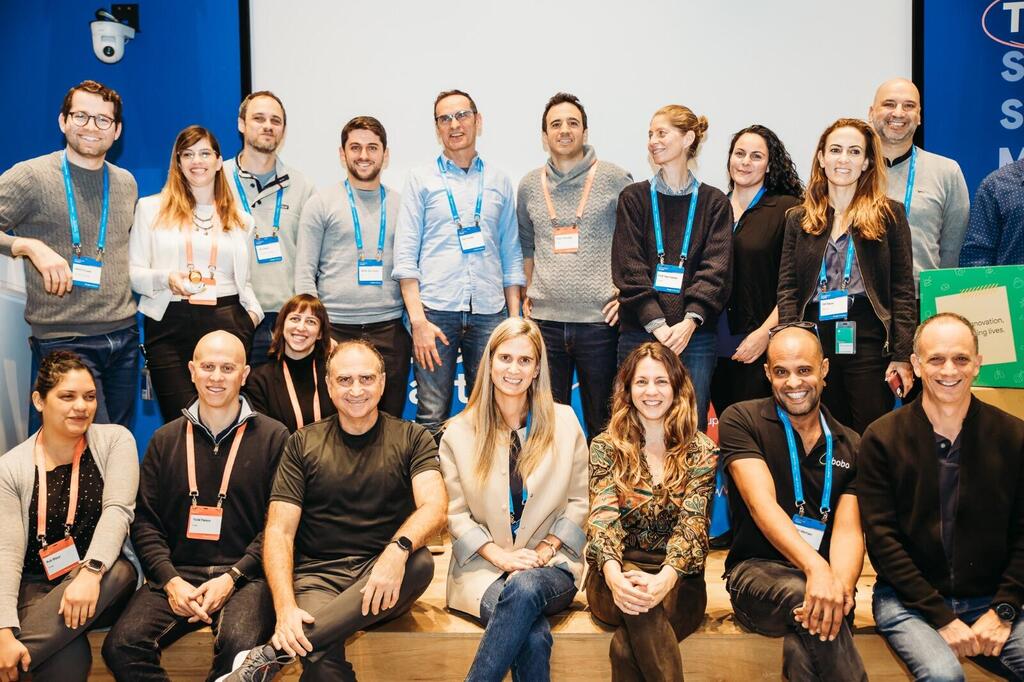 This is the first cycle in which most of the participating startups have based their product on AI technology. Of the nine startups, seven use AI in various solutions such as personalized suggestions for doctors that make their work easier (Droxi), or a tool that provides support for anxiety and improving quality of life through AI training for relationship management (Kai).
The program and the selection of the startups are accompanied by Dr. Maya Levanter-Roberts, a senior clinical expert at Google, and Ariel Rabin, who leads the business development for Verily's development center in Israel and has extensive experience in the world of medical startups in Israel. As part of their duties, Dr. Levanter-Roberts and Rabin will meet with the companies during the program and connect them to the various teams within the company.
Yuval Passov, director of Google for Startups Israel: "In the field of digital health and life sciences there is a relatively high presence of female entrepreneurs, who make up 21.7% of all entrepreneurs in this field. And we are proud to say that five of the nine startups in the program have a female entrepreneur. This is a combination of our commitment to promoting women entrepreneurs and the extensive knowledge we have accumulated in the field and Israeli innovation."
The nine startups in the program are:
Olive
- Olive created the world's first 100% passive non-invasive real-time urinalysis sensor that mounts to any toilet, providing people with health insights and increasing their quality of life.
Kai
- Kai is the ethical and empathetic AI companion that helps people discover who they are and who they want to become for better well-being.
Embie
- Embie makes fertility treatments personal. Their fully connected clinical platform empowers physicians and their patients with real time data into every point of their care.
Droxi
- Droxi's AI tool allows clinicians to spend more time with patients by reducing their workload on administrative tasks. This means more appointments can be scheduled and less unbillable time is spent, increasing revenue for the health system.
BoBo Balance
- BoBo's mission is to empower seniors to age independently and with confidence by providing personalized balance training that reduces the risk of falls and helps them stay active and healthy. The BoBo Balance Trainer increases engagement and endurance by gamifying the treatment plan to a physical interactive game.
Agado Live
- Agado Live reinvents online rehabilitation exercise by enabling personalized group sessions that are effective, affordable and easily available.
AIVF
- AIVF is a reproductive technology company transforming the fertility journey. Their proprietary AI software platform helps fertility clinics optimize IVF processes and outcomes for individuals who want to build their families.
X-Trodes
- The world's first customizable, wireless, wearable, medical-grade sensors for advanced monitoring in natural environments.
Ritual Health Technologies
- Ritual is on a mission to democratize relationship wellness. Built on the rich field of relationship science, Ritual will use AI and original audio content to guide users along personalized relationship journeys.