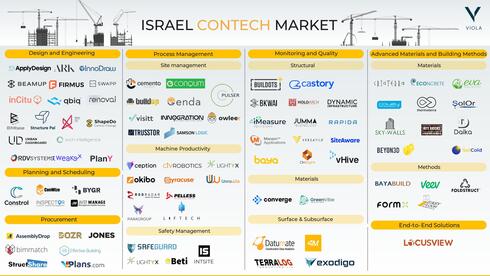 Mapping the Israeli contech landscape
There are around 100 startups in Israel active in the construction tech sector, with VC funding growing from a few million in 2018 to half a billion in the first half of 2022 alone, according to Viola Ventures
With construction being a $13 trillion global market, it should hardly be surprising that there are around 100 Israeli startups active in the construction technology sector. According to
Viola Ventures Principal Rotem Shacham
, this figure is also expected to significantly grow in the next few years.
Contech is best described as the technology used to design, plan, or build structures or buildings. While it can closely resemble similar industries like property tech (proptech), their overlap shouldn't be overstated: Contech has, in its own right, every reason to be highlighted as an up-and-coming sector. Whereas proptech is usually restricted to technologies that can help with the economics of the property market, contech builds on that foundation and focuses on the construction process itself.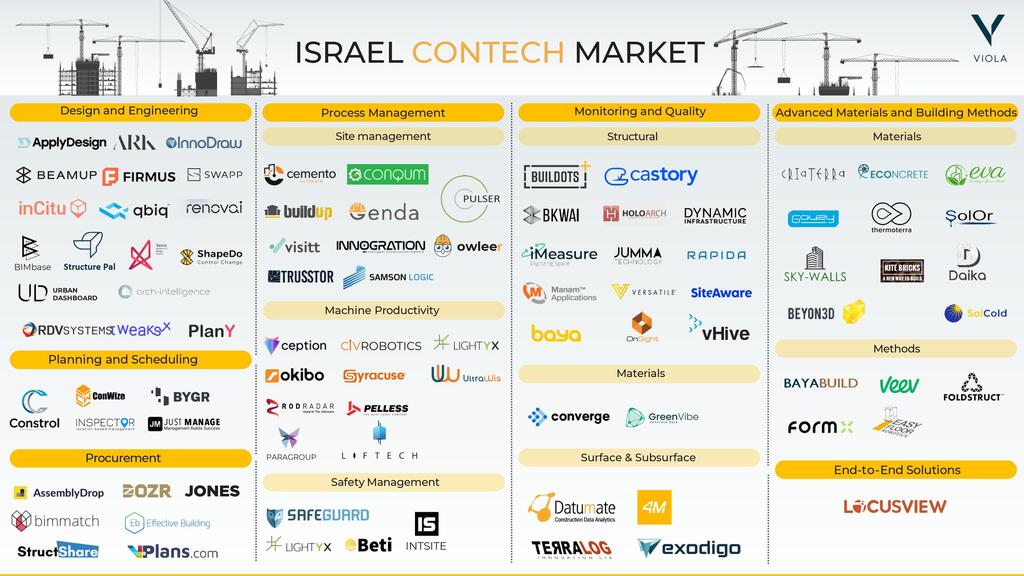 Technologies that are relevant to contech can specifically relate to building information modeling (BIM), augmented reality, and geospatial technologies already being used by smart cities and the internet of things (IoT). The industry, which already suffers from unique problems and challenges, could find solutions that help with safety issues or fatal work accidents in construction zones. Increasingly, we're seeing big data and AI step in to assist workers with their duties.
According to Viola, the global contech software market is estimated at $12 billion annually, with an expected 14% CAGR, making it a $20 billion market by 2025. Investing in contech reached over $10 billion in cumulative capital in 2022 to date.
In Israel, VC funding has grown from a few million in 2018 to half a billion in the first half of 2022 alone.
"Not only is more capital invested in early stage companies, we also see the first wave of mature companies – like Procore – emerging out of the private market into the public market. Contech is growing to be a fully fledged innovation ecosystem," wrote Shacham.