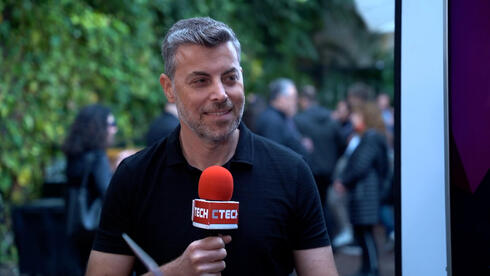 CTalk

"The future of e-commerce is interactive"
Eitan Koter, Co-CEO at Vimmi, said his startup aims to help businesses launch their e-commerce platform, differentiate themselves, and grow through the use of video
"Videos can increase conversion rates, customer retention and fulfillment, reduce abandonment and many other KPIs that are very important in e-commerce today," said Eitan Koter Co-CEO at Vimmi during an interview with CTech at the Shufersal Online and Calcalist e-commerce event this week. "Our idea enables us to help small, medium and large businesses to launch their e-commerce platform, differentiate themselves and grow through the use of video."
Vimmiis a video-based platform that helps brands (online and offline) launch their e-commerce platform by implementing video across the customer journey. Video use cases like live shopping events, video testimonials and shoppable videos are fully embedded and integrated seamlessly and natively within the various customer journeys.
The Shufersal Online and Calcalist e-commerce event focused on the various aspects of the flourishing world of online commerce, how Israel is beginning to catch up with international markets, the latest trends and forecasts, and emerging technologies from Israel for the promotion of e-commerce.
You can watch the full interview in the video above.