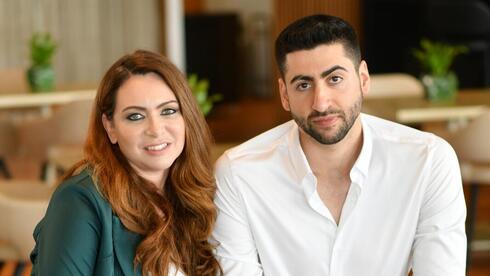 Shchackim is here to bring high-tech education to Israel's periphery
The organization offers programs for young people to learn high-tech skills and courses for workforces that need to navigate the growing presence of AI
Children across Israel who live in small towns away from central tech hubs can now get access to a new form of education that can prepare them for a future in high-tech or innovative army units. Shchackim was founded by siblings Ido Deutsch and Shani Daniel and offers thousands of children in periphery regions the chance to tap into their tech talent through educational programs relating to gaming, cyber, and AI.
"Children and education are my entire life. It is my main interest," explained Daniel. "My belief is that we must invest in education, that is our main gift for our children. That is the main gift I can give to my children and to Israeli children." Her younger brother, Deutsch, is a self-identifying 'tech geek' who agrees: "When I have the time I try to inject this innovation and everything they do into education in particular because that domain suffers from lack of innovation, particularly because it's hard to make money there… Overall we are trying to innovate and push innovation in Israel forward, and we try to do it in innovative and creative ways."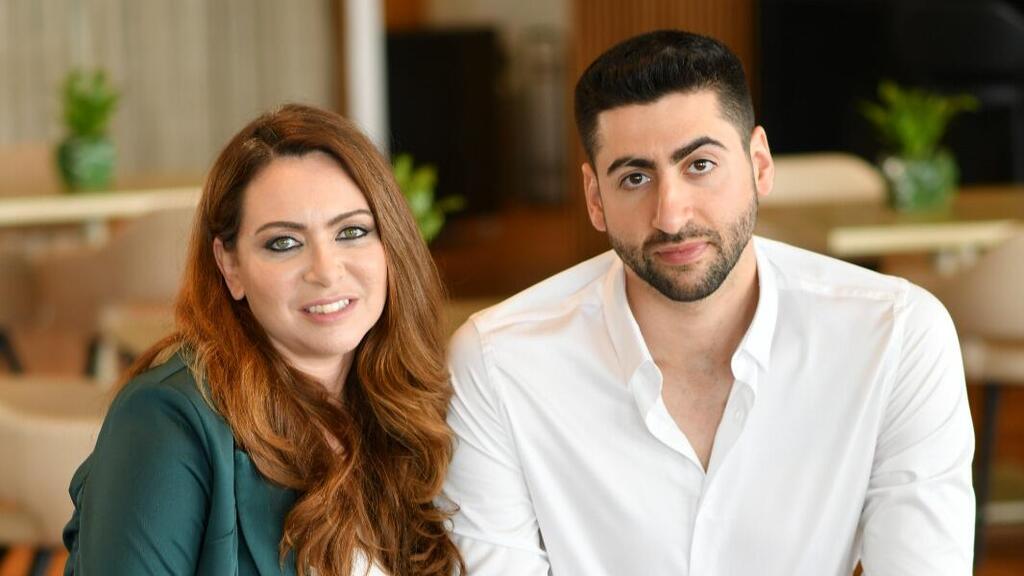 Shchackim was founded in 2016 and employs 41 people, 33 of whom are instructors who travel up and down the country and teach in classrooms at the request of roughly 70 schools in smaller regions. One of its most popular courses is programming through Minecraft, which allows children in classrooms to learn things like English, physics, and mathematics through familiar games they play in their own time.
Daniel believes that "teachers love it more than the children. It's the first time children actually listen to them," whereas Deutch agrees that "parents are on board… people are used to it and teachers are used to it. They understand that the educational system needs to be digitalized and gamified. So today we are meeting a more ready market. "
One of the challenges that Shchackim hopes to tackle is the lack of innovation within the education sector. Problems are two-fold: On one hand, there is a lack of new technology and updated syllabuses from the government to offer new tools to young people. The second problem is that education doesn't attract the high-quality talent usually found in programming or AI because those who qualify for such skills usually accept high-paying jobs in high-tech companies in Tel Aviv.
The hope is that schools that use Shchackim and the team of educators will see a higher rate of soldiers going to tech units like 8200 in the IDF and then on to high-paying jobs once they enter the workforce. To date, thousands of students have benefited from its courses with at least one hundred accepted into Unit 8200. Three students actually work as employees at Shchackim as programmers helping inspire the next generation of students.
Last year, the siblings established Horizon Labs, a high-tech software group that provides training for organizations and young people looking to integrate AI into a company. "AI has already hit. Soon it will be a necessity and not a luxury," explained Deutch. "Organizations understand that, governments understand that, and we are the go-to place where they go for training and education." The company offers AI courses for specific workers, such as HR, programmers, management, and other employee-specific areas.
Deutch claims they have seen a 500% demand for AI courses for companies and schools. "We see two types of people: Those that are afraid of it and those that embrace it. You hear two questions in the street: 'How can I use it for my benefit?' and 'Will it replace me?' The answer to both questions is not binary. It's something you need to learn and grow into… Private people, organizations, and the educational system in Israel are already starting to understand that and embrace it."
While the Israeli army technically doesn't have partnerships with external organizations, the hope is the Shchackim can act as a bridge before and after army service to help young people prepare for a strong career in high-tech. As children, both Daniel and Deutch grew up in the small town of Kiryat Shmona and understand the need for these colleges more than most. Today, the siblings are working on expanding out of Israel to tap into markets in the USA, UK, and Latvia.
"We predict that in the next two or three years, [AI] will change everything. Shchackim and Horizon will be there to support it and be the supportive ground. We already see the explosion in demand and we think it will grow even further," he concluded.