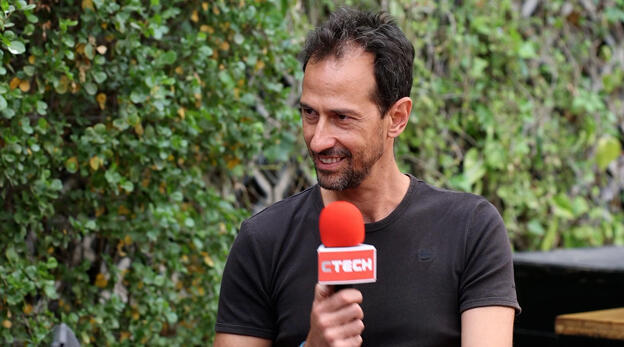 CTalk

"It is time to make the hybrid model work, because right now it is a bit clunky"
Gadi Royz, Co-Founder and CEO at anywell, spoke to CTech at WorkTech 2022 about the future of the hybrid model for employees and managers
The pandemic brought with it many new ways in which employees and employers balance their work/life schedules. Whereas at the start there was a binary choice of working from an office or a residence, companies like anywell are filling the 'third breed' of working environments that include cafes, restaurants, or co-working spaces.
"anywell is a platform which hopefully will be part of the organizational tool kit when tacking the new reality where hybrid work model is here and it is here to stay," said Gadi Royz, its Co-Founder and CEO. "We think it is time to make the hybrid model work, because right now it is a bit clunky and we think there is a huge room for improvement in the way that organizations are implementing the hybrid work model."
The company recently received
$10 million
in a Series A round to help employees work from spaces in their local communities. "It doesn't make sense right now, when the pandemic is turning into something else, to ask employees to work either from their home or from the office. There is a huge need for third places, those which are not essentially an office but not necessarily a home because it can get a bit toxic to spend half of our lives working from home. We need to get people out of the home and into a very predictable yet productive way nearby their homes… It is feasible and we are here to take care of it," he said.
You can watch the entire exchange in the video above.