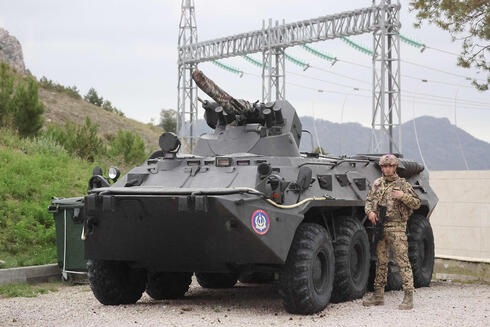 Advanced Israeli weaponry playing major role in Azerbaijan's Nagorno-Karabakh offensive
Over the past two decades, Israeli companies have reportedly sold the Azeri army advanced weaponry worth billions of dollars, including UAVs, anti-tank missiles, and precision surface-to-surface missiles
While tens of thousands of Armenian separatists continue to escape from Nagorno-Karabakh to the territories of Armenia due to concerns about potential ethnic cleansing by Azerbaijan and the recent rapid military operation by the Azeri army, which gained control over the disputed territory, Israel and Azerbaijan are strengthening their relations. This strengthening is inspired by their successful security cooperation over many years.
The Azeri forces received significant assistance from Israel, which has become a major supplier of its military equipment. Over the past two decades, Israel has reportedly sold the Azeri army advanced weaponry worth billions of dollars. This includes unmanned aerial vehicles (UAVs) like the Israel Aerospace Industries' Heron, Orbiter by Aeronautics, and Elbit's Hermes 900. Additionally, Israel has provided Azerbaijan with Rafael's anti-tank Spike missiles, the IAI's precision surface-to-surface missile Lora, and is also set to manufacture two spy satellites for Azerbaijan in the coming years.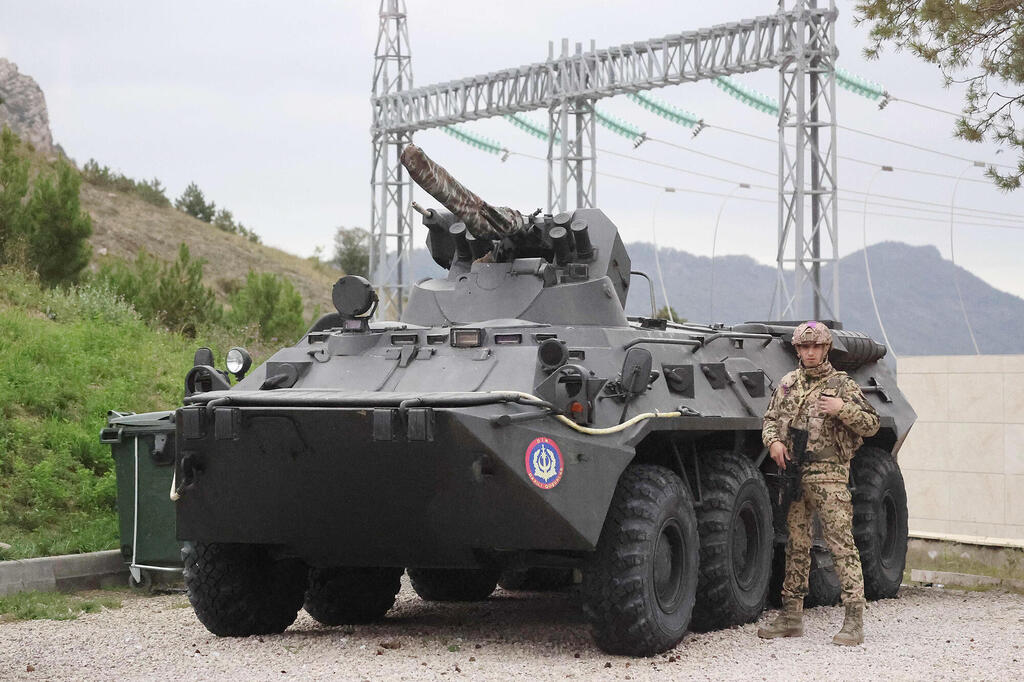 According to foreign reports, In exchange for this extensive military support, Israel enjoys rare and nearly unlimited access to the long border that Azerbaijan shares with Iran. Foreign reports even suggest that Israel maintains intelligence bases on Azerbaijani territory. Notably, the Iranian nuclear archive, which was obtained by Mossad in 2018, was reportedly smuggled from Azerbaijan to Israel.
An indication of the close security ties between the two countries came just a day before the Nagorno-Karabakh invasion when the Azeri Ministry of Defense tweeted about hosting an Israeli security delegation led by Major General (ret.) Eyal Zamir, the Director General of the Ministry of Defense, in Baku.
Despite the significant defense deals between Israel and Azerbaijan, defense companies have largely remained discreet about their activities in the region. Even companies like Elbit Systems and Israel Aerospace Industries, which publish periodic financial reports, do not explicitly mention their dealings with Azerbaijan, despite it being a significant export destination.
For instance, in the financial reports of Elbit and the IAI, sales to Azerbaijan are grouped with sales to other Asian countries. Between June 2022 and June 2023, IAI's sales to Asia, excluding those to Israel, exceeded $1.9 billion out of total sales of $5.15 billion. Elbit also reported substantial sales to the Asia-Pacific region in 2022, accounting for more than 25% of their global sales, amounting to approximately $1.4 billion.
The close ties between Israel and Azerbaijan have also been solidified through diplomatic visits. Notable Israeli figures, including President Isaac Herzog, Foreign Minister Eli Cohen, and Defense Minister Yoav Galant, have visited Azerbaijan to strengthen strategic relations.
In March, Azerbaijan opened an embassy in Israel to further expand their relations beyond the security domain. The two countries are actively exploring opportunities in areas such as infrastructure, desalination, water transport, agriculture, and more.
Azerbaijan has already become a primary supplier of oil to Israel, with over 2 million tons exported in 2022, representing approximately 40% of Israel's total oil consumption that year. Ashra, the Israel Foreign Trade Risks Insurance Corporation, organized a meetup last week with the Azeri ambassador to Israel, Mukhtar Mammadov, regarding potential opportunities for Israeli businesses in Azerbaijan. Israeli companies specializing in smart agriculture and crop improvement have also attracted special attention.
To support Israeli exporters in establishing operations in Azerbaijan, Ashra is providing a framework of $200 million for credit insurance. This initiative aims to encourage Israeli companies to explore investment opportunities in Azerbaijan, a country experiencing strong economic growth and offering substantial potential for Israeli businesses, according to Ashra CEO David Klein.