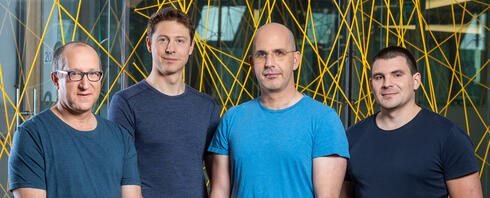 Exclusive

StarkWare set to hit $6 billion valuation in new funding round
The Israeli blockchain company is set to raise at least $100 million after receiving $50 million at a $2 billion valuation in a Series C last November
Israel looks to be on its way to becoming a powerhouse in the crypto and blockchain sector. After Fireblocks raised $550 million at an $8 billion valuation earlier this year, Calcalist has learned that another local blockchain company is closing on a lofty valuation. StarkWare, which develops solutions for blockchain technology, is raising a new funding round at a $6 billion valuation. The round has still not closed and will likely be for at least $100 million.
The Netanya-based company raised $50 million at a $2 billion valuation last November, meaning it is set to triple its valuation over several months. StarkWare raises $75 million in its Series B one year ago, being valued at the time at just several hundreds of millions. The company's shareholders include Amnon Shashua, Technion, Coinbase, Intel Capital and Altshuler Shaham. Vitalik Buterin, co-founder of Ethereum, also invested in the company. The Series C was led by Sequoia Capital and also included Founders Fund, Paradigm, Three Arrows and Alameda Research. It is still unknown who will be participating in the company's new round.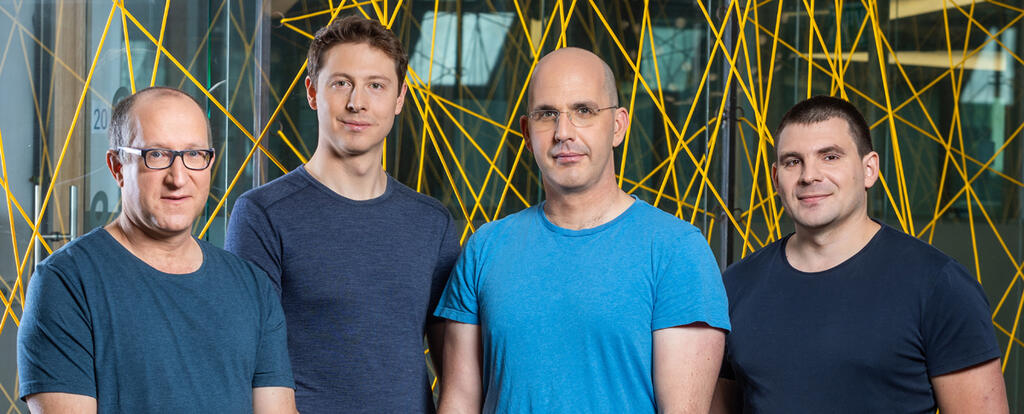 StarkWare, founded in 2018 by Uri Kolodny (CEO), Eli Ben-Sasson (President) Michael Riabzev (Chief Architect) and Alessandro Chiesa (Chief Scientist), is aiming to use zero-knowledge proof to solve the inherent problems of blockchains. It has instituted a new highly-efficient method for blockchain-based computation, which is used by some of the leading platforms and applications around the world. They include dYdX, Sorare, and Immutable X.
Until now, StarkWare's technology has been available only to clients through its scaling engine StarkEx. But on the back of the Series C, the company is planning the full deployment of the StarkNet platform, which will let anyone build blockchain apps using StarkWare's technology. The company currently employs only 70 people.
A source at the company, who spoke under the condition of anonymity, said: "As staff we're hearing that a deal may be cooking, but we're not getting a clear sense of details. Nobody will be surprised if there is another big valuation.
"It's surreal. It just looks like another Israeli high-tech office here, but we're seen in the crypto world as the guys who are bringing about a huge change. There are constantly rumors that this person or such-and-such a fund wants to invest. The company doesn't need the money so it has rejected many offers, but if a really attractive deal comes along, it could well be progressing."