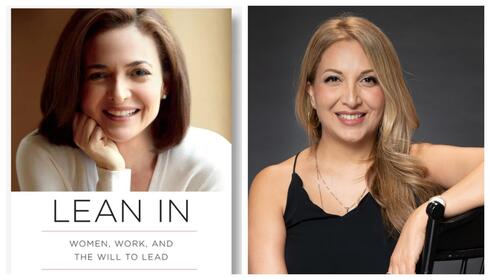 BiblioTech

CTech's Book Review: The internal, external, and systematic challenges for women in careers
Meirav Harel, CEO at MHfintechs, shares insights after reading "Lean In" by Sheryl Sandberg
Meirav Harel is a fintech strategist and trading platform technology expert who is also the CEO at MHfintechs. She has joined CTech to share a review of "Lean In" by Sheryl Sandberg.
Title:
"Lean In"
Author:
Sheryl Sandberg
Format:
Book
Where:
Home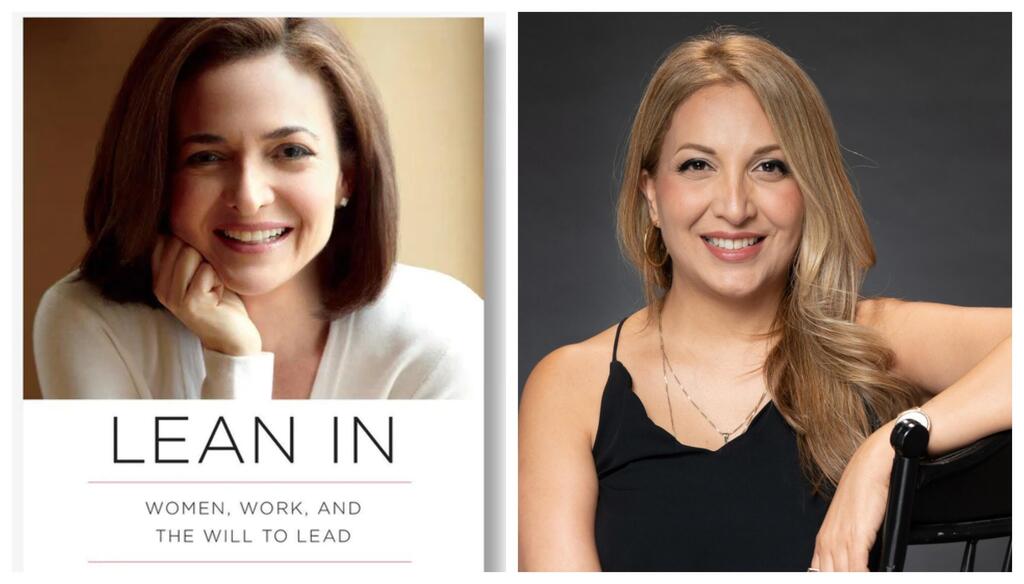 Sheryl Sandberg is the ex-COO of Facebook (Meta). In her book "Lean In", she deep dives into the relationship between women and careers, looking into the various aspects that reappear and affect a woman's path to reaching her career goals. The book not only brings examples for situations where women meet challenges but also brings solutions in how to navigate the forms of hindrances most common in women's career paths.
The challenges the book covers include:
The "Leadership Ambition Gap" - where women strive for less to begin with
"Impostor Syndrome" - which affects many women and holds them back from even believing they are worthy of taking a seat at the table.

The "Likeability Conundrum" - which showcases that given two theoretical professional characters that are described exactly the same, except in a name difference (one man and one woman), although resulting in the same level of respect, the female character is perceived as less likable. It showcases that the more successful a woman is, the less likable she is perceived.

Other notable points brought up in the book include Risk-taking, Mentorship, being able to express thoughts and feelings in a productive way, and balancing work-family expectations.
"Lean In" touches upon the challenges that exist internally, externally, and systematically in a woman's career path. When navigating the professional path a woman chooses there seem to be conflicting expectations that can weigh on women. These expectations can be internal to women - like their tendency to lack belief in their professional abilities, or the tendency many women have of not demanding or even expecting to receive the same terms and advancement men require.
The expectations can also be external: including social norms that can weigh on women - including the 'Likability Conundrum' or the expectation to be able to be 'Perfect' as a parent and also as a professional. In addition, systematic social expectations are explained - including the unbalanced responsibility division at home in regards to raising children. These aspects are issues many women deal with when navigating their career paths. The book explains these various aspects, and in addition, gives hope and tips on how to deal with these challenges as they show up during a woman's professional path. The important themes that are entwined within the book are the direct and frank discussion about the aspects that challenge women. In an unapologetic way, Sandberg brings research, alongside her own experiences, that demonstrates the various aspects she discusses in the book.
As we are well aware, in many circles, there is still a discussion if there really are more challenges for women as opposed to men, in building careers. The book covers these disagreements and showcases academic proof that first of all difficulties do exist objectively when navigating the professional paths of women. The book also covers not only the social aspects, but touches upon the internal difficulties women have within themselves, thus giving women the ability to, first of all, understand what they are experiencing, and second of all receive tips from women that have navigated within this path, and have found solutions, and tips on how to deal with the challenges when they arise.
As a three-time former COO, a professional of over 20 years, and a mother of three, reading the book resonated on many levels. Throughout the path I've chosen, I've witnessed many of the aspects Sandberg raises both within myself, and with women I have had the honor of working with. The subjects raised in the book continue to be relevant today even though many years have passed since the book had been written. Women do have to face more challenges when navigating their careers. These challenges do not appear only on the external professional level, and the expectations of society from women, but also appear from within, with weights that women hold within themselves that make life harder for them internally when navigating the balance between reaching professional goals, and raising a family.
Some women do choose only one of these paths, but ironically, even they feel the weight of both their internal feelings and society's expectations. So there really seems to be no running away from the challenges, but rather facing them head-on, and solving them directly as they come.
Truthfully, sometimes the challenges just continue existing and the best that can be done is to embrace them, feel the weight, and continue to plow through, even with the hardship. As an advocate of women (I am the Israeli Ambassador to EWPN (European Women in Payments Network)), through this book, I've learned to, first of all, understand the minefield women go through, and second of all, name the challenges, therefore identify what is happening. Third of all, to help other women with navigating their choices, and finally - to truly appreciate women and their ability to strive with all this extra weight holding them down.
It would have been good to be able to solve the challenges women face when navigating a professional career. Sadly, many of the issues the book covers continue to be part of the path women face. Women continue to internally carry the weight of "Imposter Syndrome", which might be better called "Inadequacy Syndrome", they still find it hard to request the professional terms men take for granted, many still dream for less than they could achieve, and society (and women internally) seem to expect "Perfection" both in parenting and professionally - which is unrealistic.
Add to that the sad statistics that only a two digit percentage of funding goes to female founders, and the small number of women directors and CEOs, and it's easy to realize that this issue is still relevant. So although the book helps understand the challenges better, the solutions are still unachievable to this day.
Who Should Read This Book:
Any person that wants to better understand the challenges women face when navigating a professional career. Whether it's women themselves, advocates of women reaching their potential, or business owners that realize that diversity matters and want to understand how to better create and enable diversification.