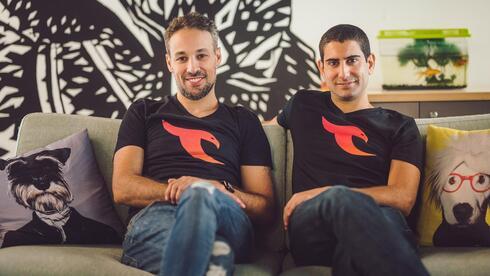 Palo Alto acquires Israeli cyber company Talon for $625 million
The deal is expected to close on Monday; Last week, Palo Alto purchased Israel's Dig Security for $315 million; 130 Talon employees will receive, according to estimates, about 370-80 million from the deal
The war in Gaza has not deterred Palo Alto Networks from sealing significant deals with Israeli companies. Just a few days after acquiring the Israeli company Dig Security, the company is set to announce its most substantial purchase in Israel this year: Talon Cyber Security, the developer of a corporate browser. While the exact purchase amount is not expected to be disclosed, it is estimated to be around $625 million. Together with the acquisition of Dig Security, these two deals represent a combined investment of approximately one billion dollars.
As part of the deal, the company's 130 employees are expected to receive an estimated $70-80 million, resulting in a substantial number of employees receiving compensation exceeding one million dollars each. In their latest fundraising round, the company was valued at $350 million, which ensures a significant return for all company investors. This sets it apart from recent cyber transactions where late-stage investors often did not turn a profit.
Ofer Ben-Noon, one of the company's founders, will register his second significant exit, following the sale of the cybersecurity company Argus to the German automotive giant Continental AG in 2017 for approximately $350 million. This achievement means that he has received roughly $1 billion from the two exits within six years. The other founder, Ohad Bobrov, previously founded Lacon Security, which was sold to Check Point in 2015 for approximately $100 million.
Talon Cyber Security was founded in 2021 and currently employs 130 people, with 85 based in Israel and the rest in the United States. Its major competitor, Island, co-founded by entrepreneurs Dan Amiga and Michael Fay, is valued at $1.5 billion, making it the leading independent company in the sector even after the deal. It is expected to face fierce competition from Palo Alto Networks.
Talon, which has raised a total of $126 million to date, announced a $100 million Series A round in August 2022. Evolution Equity Partners led the round, with participation from Ballistic Ventures, CrowdStrike's Falcon Fund, Merlin Ventures, SYN Ventures, and previous investors including CrowdStrike co-founder and CEO George Kurtz, Lightspeed Venture Partners, Sorenson Ventures, and Team8. Liran Grinberg, co-founder and Managing Partner of Team8, has been a part of Talon's board alongside fellow Team8 co-founder Nadav Zafrir since the company's inception.
The TalonWork browser simplifies endpoint security by serving as a secure access point to corporate applications and data on any device, managed or unmanaged, and on any operating system. With Talon, security teams benefit from deep visibility into browser and application activity, as well as native security features like authentication, data loss prevention, and Zero Trust controls.
Palo Alto, founded in 2005 by Israeli Nir Zuk, is currently traded on Wall Street with a market cap of $75 billion, making it the world's largest cybersecurity company in terms of market cap. Palo Alto's Israeli R&D center is its second largest outside of its California headquarters. The Israeli center primarily focuses on developing its main products, including Cortex, which automates cyber incident management, and Prisma, designed for cloud security.