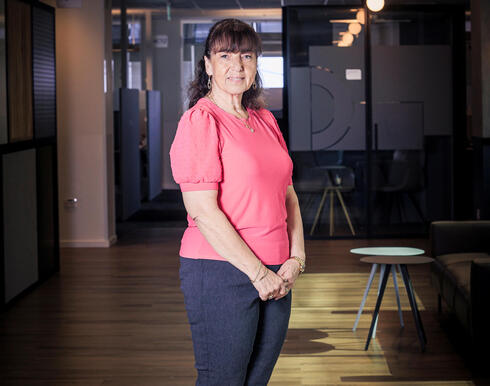 Interview

"Everyone is very motivated to return Intel to what it used to be"
Shlomit Weiss was recently appointed as senior vice president and co-general manager of Intel's Design Engineering Group. This comes at a time when the company is at one of its lowest points, registering its first quarterly loss in 30 years. However, Weiss, the most senior Israeli at the company, insists: "At Intel we learn from our mistakes, we can close the gap"
"You are too sensitive," Shlomit Weiss was told by the manager of the department at Intel at which she worked in the 1990's following her first year of management. "Your team's performance is good, but you won't be able to advance to senior management positions," her manager concluded before leaving the room as the young Weiss remained, wiping away her tears.
Thirty years later, its seems only Weiss remembers the name of the manager who disappeared into the abyss. She, on the other hand, was appointed recently as senior vice president and co-general manager (GM) of the Design Engineering Group (DEG) at Intel, making her the most senior Israeli in the organization. She will report directly to the company's CEO Pat Gelsinger, and from now on there will be no less than 20,000 employees under her "sensitive" management style.
This appointment puts Weiss, who has just turned 60, among a limited list of people with a direct line to the CEO of Intel. This list numbers the 20 most senior executives in the global computing giant and includes two Israelis - Weiss and Amnon Shashua, the founder and CEO of Mobileye, who functions as a kind of an independent unit within the company and will split from the parent company in the coming months if the plan to issue Mobileye on Wall Street succeeds.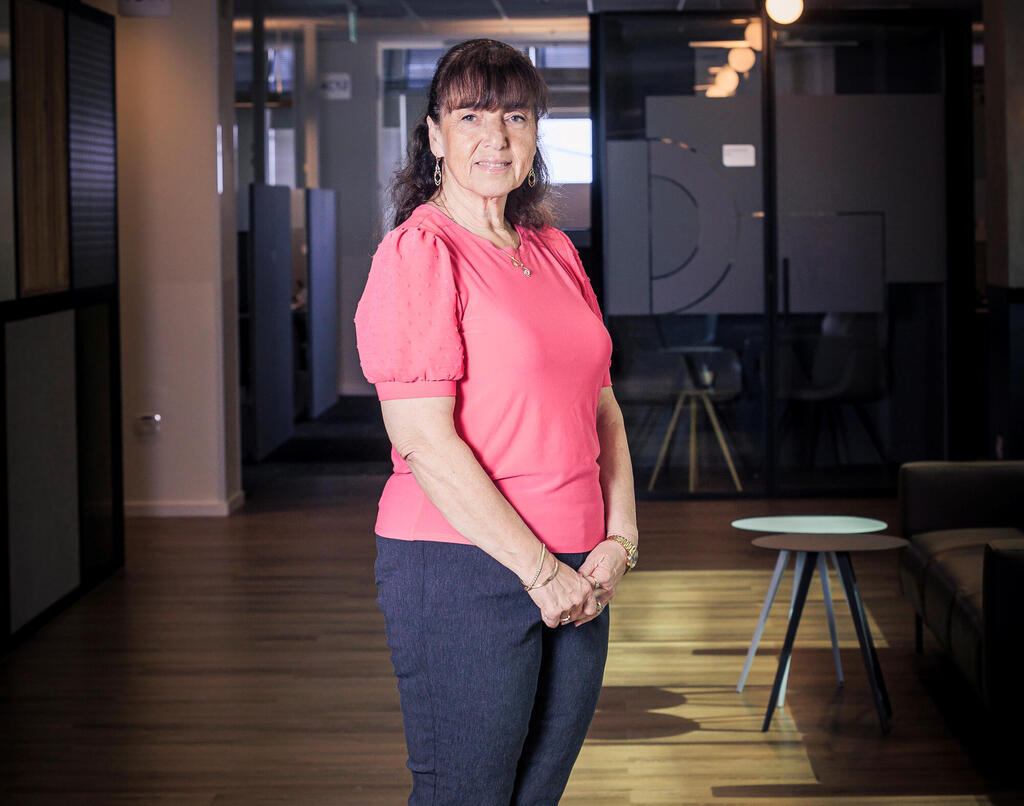 Weiss is now the most senior Israeli at Intel but is based locally only from a geographic standpoint. In practice, she manages a global operation at Intel. With her appointment to one of the top positions, she now has the responsibility for planning and designing all of the company's production processes, the same weak point that caused Intel - which was once the market leader and set the tone when it comes to chip miniaturization - to lose ground when competitors, from the East and the West, overtook it in the race for fewer nanometers.
This story is also that of the war over engineers that has been going on in recent years between hardware manufacturers who discovered Israeli talent. Intel, the largest private employer in Israel, faced Nvidia, which bought Mellanox for $7 billion in 2019 and has since become a monster in the field of chips for gaming. Intel is also storming the gaming world with two consecutive flagship processors that were developed in Haifa, an unprecedented occurrence at the company that usually prefers to spread development over several different centers.
Weiss became the latest appointment in the significant shake-up initiated by Gelsinger, who was appointed CEO of Intel in early 2021, and has since replaced many senior executives. Gelsinger, by the way, apparently does not have a problem with sensitive female management. Other than Weiss, he has appointed four more women to senior positions, not in human resources or legal consulting, which are usually reserved for women, but rather in "hardcore" departments - head of the customer computing division, VP of technology, and VP of data centers and artificial intelligence.
"During that feedback conversation back in the 1990's, I started to cry because I'm really sensitive. It happened 30 years ago, but I remember it as if it happened yesterday. In the end, I wrote a book about it, which is based on my experiences as a manager and describes real events that happened at Intel during my time," Weiss told Calcalist a few weeks after the announcement of her appointment.
"I wrote a book about it because I really think that I have a unique management style. There are managers who believe in being tough, that the more you demand, the more you will get. There are other managers who think that the most important thing is to be liked and if something cannot be done then it's ok, they will accept anything. I believe that you need to combine both styles. I really care about people, I like to see pictures of children and grandchildren, I make sure employees develop professionally and that they feel part of the action, but I also have high demands. Over the years I have found the balance between those demands, because engineers like challenges, but it is also important to me to provide a personal touch. However, let's not label it 'female management' - I call it 'leadership with a soul', it has nothing to do with the fact that I'm a woman," she clarifies.
Weiss emphasizes that she is against affirmative action for women, but is still in favor of giving them a boost and assisting them in marketing themselves at higher levels because women somehow still have a harder time with those issues. Even at Intel, despite the fact that Gelsinger is pushing women into senior positions, the balance is still completely in favor of men.
You have been at Intel since 1989. Are there more women in the company today?
"It is enough to see the team close to Pat to understand how much progress Intel is making when it comes to women. There are more women within the organization than there were in the nineties, but the number is far from 50%. We need to work on this, we need someone to help women speak up about the good work they do."
One more thing that should be made clear at the beginning of the interview with Weiss is that she is not married and has no children, but this is not intentional. She wants to clarify: "It's not really a decision that I made or that I said, 'I can't have a family because I want to build a career,' it just happened. I actually really like to disconnect from work and when I take time off I have no issue with others replacing me."
Sorry for the completely politically incorrect question: if there are no family obligations weighing you down, why did you insist on being the first in your current position not to do it from the U.S., but from Israel? After all, most of your employees are not here at all, and neither is management.
"First of all, I have a family that I am very connected to, my mother and sister, and it is also important for me to live in Israel. The division's employees are scattered around the world. Most of them are in the U.S., there are large groups in India and Malaysia and a number of smaller groups in Europe, so there is no value or meaning to my location. It is true that I am the only one in top management that is not in the U.S. This is the first time that such a central position is located in Israel, but when it was offered to me I said that I wanted to stay in Israel.
"It just means there will be a lot of evening work hours and a lot of plane travel. Pat holds a regular weekly meeting where everyone connects remotely and there is also a monthly meeting where everyone arrives physically and Amnon and I connect online. A few days ago, I participated in my first such meeting that lasted all night (Israel time) because they have it from 8am to 5pm (PT). I presented at two in the morning," Weiss laughs. By the way, for some reason, Shashua did not participate in all of the management's recent forums, even though one of the main issues on Intel's agenda is Mobileye's IPO on Wall Street. The IPO was supposed to take place by the end of 2022 at a value of $50 billion, but in view of the situation in the markets, it will shrink towards $30 billion and may be further postponed. "I don't know why Amnon was not in attendance," says Weiss, "maybe he is on vacation."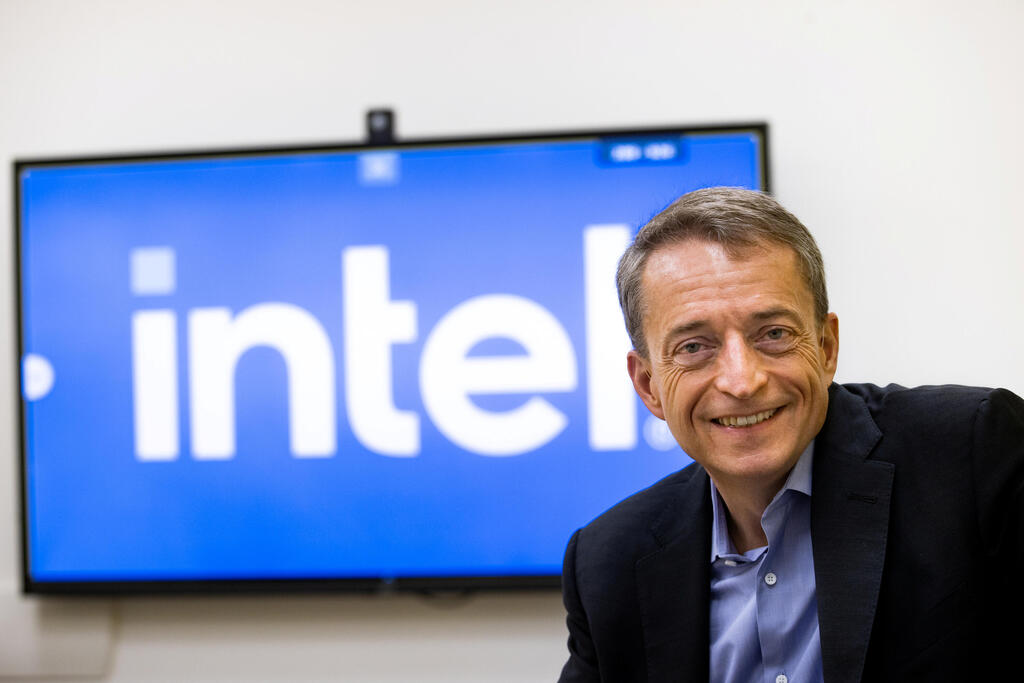 Intel currently finds itself in its most complex situation since its founding as severe management mistakes made in the last decade damaged its leading position in the processor market and returned its market value back 20 years to only $110 billion. Not only Nvidia, but even AMD, which has been chasing it all these years, has already overtaken it in market value. Although Gelsinger announced an ambitious strategic plan of focusing on core areas as opposed to diversification and chasing (often belatedly) after trends that has characterized Intel over recent years, in the second quarter the company shocked investors when it reported its first loss in thirty years. Intel not only posted a loss compared to a profit of $5 billion in the corresponding period and not only missed forecasts for the second quarter, but also dramatically reduced forecasts for the second half of 2022. Intel reported revenues of $15.3 billion in the second quarter, which were $2.7 billion lower then forecasts and reflect a decrease of 17% compared to the corresponding period last year. Currently, it expects revenues of $15-16 billion for the third quarter, well below the previous forecast of $18.7 billion. In an annual summary, Intel will reach revenues of only $65-68 billion, compared to an expected $76 billion. There was no good news in the field of profitability either. Intel officially announced a slowdown in hiring new employees and a $4 billion cut in capital expenditures from $27 billion to $23 billion. Even after this cut, it will register a negative flow of $1-2 billion dollars in 2022.
Last quarter's reports were a severe disappointment and there is a feeling, at least in the capital market where the stock has fallen by 45% since the beginning of the year, that Gelsinger's plan is not really working.
"The stock price is short term. People who buy the stock don't look at the fact that in four years Intel will have four new factories that will do amazing things. The new strategy is long term, it's not something that can happen immediately. Leading in production processes is an event that takes time, but you can already see the beginnings of change in small things like the fact that last year the Alder Lake processor was released and a year later the Raptor Lake was released, both of which are the most advanced processors intended for gaming computers. We received feedback from Intel's customers that they really want us to succeed and Intel is learning from the mistakes we made in the past."
Both you and Gelsinger have been at Intel since the nineties and have witnessed the deterioration. What were the really big mistakes of the last few years?
"I think the significant problems began mainly over the last five years. These were organizational issues where no one addressed technological problems in time. There was a culture of looking for guilty parties and people were simply afraid to warn about issues. Today, Pat is leading a real cultural change where everything is on the table and the problems are discussed. They don't look for someone to blame. Cultural change doesn't happen in one year, but I see that things are starting to seep in and already Intel is back to working in the new-old way. It's a change that allows for more innovation and a push for challenges."
Is this what ultimately led to the lag that resulted in competitors from the East managing to produce 7 nanometer chips ahead of you?
"The very fact that Intel only had internal production meant that there was no ability to solve the technological problems, it's a cycle that fed itself for too long. Today, part of Intel's great transformation is also in the decision to move to external production and not just do everything in-house."
Intel's main challenge is in bridging the gap that opened up in the transition from 14 nm 10 nm chips. While Intel fought to reach a normal production process of 10 nm chips, competitors were already deep in developing 7 nm and even 4 nm. The gap is so significant that Intel tried to mask it through simple semantics by calling the 10 nm chips "Intel 7" and the 7 nm chips "Intel 4". Intel dominated this field undisputedly until 2016, when the production processes began to creak.
The problems and mistakes built up at Intel in recent years under the two CEOs who changed rapidly - Brian Krzanich, who led the company from 2013 to 2018, followed by Bob Swan, who held the chair for an even shorter period of three years until the beginning of 2021. At the end of Krzanich's time, both Weiss and Gelsinger, like many others at Intel, abandoned the company because they felt that the ship was rocking and going nowhere.
"I felt that things were not going well, I wanted a change. It was always very important for me to enjoy work, after all we invest so much time there and if we enjoy ourselves then we are also more successful. This is what always motivates me. At the time I was managing a division in Haifa, I was responsible for a thousand people. When I talked about the change, I was told that the only way was to move to the U.S. and I didn't want to. So I went for a big change," Weiss recalls.
Weiss received a parting gift from Intel, a voucher that offered her four meetings with a writer so that she could write the management book she had always dreamed of, which she did. At the same time, she also received a call from Eyal Waldman, founder and then CEO of Mellanox. "When he heard that I had left Intel, he said, 'Come to Mellanox, we'll decide on the position when you arrive'," and so she did. In the end, the position was defined as something quite similar to what she does today at Intel - Senior Vice President of Engineering. At first it was exciting, but then Nvidia came along and acquired Mellanox and things changed, including the almost immediate departure of Waldman who was reluctant to join the merger forced upon him by the board.
"After the completion of the merger, Nvidia began to mix the companies and change the structure. They built the organization differently and it was no longer the same for me. At that time Sunil Shanoy (who served in her current position at Intel - S.S.) came to me with the offer to return to Intel and I was enthusiastic. It is very important to me how we work and not just what we do. I decided that I want to come and be a partner in the big change that is happening in the company. What is happening today at Intel is very different from the way it has been conducted in recent years. Today it is much more similar to the beginning and the way it was conducted when Andrew Grove was CEO."
What are the goals that Gelsinger has set for you?
"Intel's engineering organization is responsible for all Intel projects. If the company decides to develop something new, we receive the definitions and technical requirements from the relevant division and decide how to build the product, what the correct production process is, and after the initial production we check that everything works and only then can it move on."
Is it still possible to close the technological gap created by your competitors in the last five years?
"Intel learns from its mistakes, it learns to do things differently. In manufacturing processes, for example, Intel announced that it will have five different processes at the same time. Intel 7, Intel 4 and others. The push to make many improvements in four years is ambitious and it is still in the works, but I believe it is possible."
What is Israel's place in Intel today? Before Gelsinger took office, the expansion of the factory in Kiryat Gat was almost frozen and there were also quite a few concerns regarding Intel's place in Israel as a country caught in the middle of the chip war between the U.S. and China.
"Intel Israel is very central to Intel today, not necessarily in numbers, but in the type of projects it receives. The very fact that year after year Israel has been allowed to develop the company's flagship products - both Alder Lake and Raptor Lake, is unprecedented. At the same time, the factory in Kiryat Gat is expanding and there is a new building in Haifa, which means a lot."
Now that you are part of top management, can you tell us what they are saying about Israel? Are they reconsidering manufacturing here because of China?
"No, not at all. It was a completely different strategy and Intel is not there today. Intel learned from all kinds of indecisive strategies, to be decisive. To mark where we are going and to get there. Pat believes in Israel. It should be noted that he arrived here a few months after his appointment and immediately announced the expansion of the factory and also about expanding development plans here. It was his decision not to stop in Israel and this included the construction of the new building in Haifa. The acquisition of Tower was also his decision. There is an understanding and trust that Israel knows how to deliver the goods. There are very experienced people here".
It is impossible to ignore the tough competition for employees against Nvidia and other companies. How do you feel since the hiring freeze? Is it easier to recruit employees today?
"On the one hand, yes, because there is a strategy and people want to be part of the success. Everyone is very motivated to return Intel to what it used to be. When I left, there was no energy. Today there is more drive to win, but on the other hand, in Israel there is more competition. It used to be all about software, but now suddenly the world of hardware has overtaken the world of software in terms of demand. Suddenly hardware engineers are something in demand, once everything was just software and hardware people had about three options."
Don't you feel relieved after the layoffs?
"Layoffs are a temporary solution to a decline in the market and expectations. There is an understanding that the world will not continue to grow as it did during Covid. However, good engineers are still recruited, even though there is officially a freeze. As soon as recruitment declines, there are more people available. Right now there is a halt, but two or three months ago we were in full competition. Only in this quarter did everyone stop to look at where they stand. There are still open positions in Intel Israel."