Airspan laying off 35 employees in Israel
The U.S. company announced just four months ago that it plans on recruiting dozens of additional employees in the country
American telecommunications company Airspan is laying off around 35 of its employees in Israel, approximately 10% of its local workforce. Airspan announced just four months ago that it plans on recruiting dozens of additional employees. However, the escalation of the crisis has resulted in a 180 degree shift in its plans. Airspan also dismissed dozens of employees in 2020.
Airspan provides software and hardware for 5G networks and end-to-end Open RAN solutions that are interoperable with other vendors. The company says it has shipped over one million cells to 1,000 customers in more than 100 countries.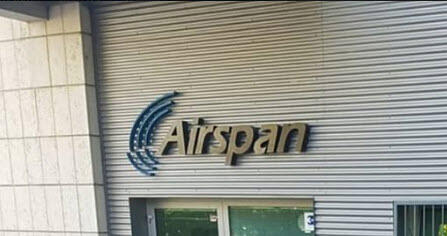 In response to its decision the company said: "Airspan is having a strong demand with a good pipeline and a healthy backlog in the markets we are targeting. However, the supply chain remains a problem for the entire industry and we are not an exception. Supply chain shortage affects our ability to ship products to our customers, with a final impact in our revenue and margins.
"To respond to the supply challenges, we need to adjust our cost structure, together with an improvement of our processes and strategy efficiency. Our main target is to reach this cost reduction from non-headcount areas, but unfortunately there will be also some workforce reduction. Since the beginning of the year, about 15 employees have left the company on their own initiative (resigned). In addition, the company has recently begun a process of organizational change that includes reducing the workforce, which includes the dismissal of about 35 employees, out of a total of about 300 who work at our R&D centre in Israel. It is important for us to take care of employees who are fired and we work to help them find new jobs."
The Israeli Airspan center was set up following the acquisition of the unit from UK telecom equipment provider Marconi in 2002. Marconi bought the unit from Israeli company RDC Communications in 1998.