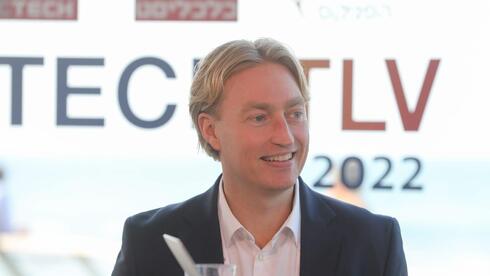 CTalk

"2023 will be an inflection point"
"There is a recession in Europe and we are expecting it in the U.S. soon," added Mark Andersen, Co-head Global Asset Allocation at UBS
"2022 was a difficult year," admitted Mark Andersen, Co-head Global Asset Allocation at UBS during a conversation with CTech at Calcalist's Tech TLV conference on Tuesday. "Financial markets were a bit depressed last year. The hard thing is, we saw equity markets going down and we saw that classic sectors such as energy, commodities, hedge funds and technology were suffering, after witnessing a decade of growth."
Referring to the cyber industry, Andersen said: "It is a successful sector that we really like. We have seen many threats in this field that have become relevant due to political issues. There is double-digit growth here that will continue into the next decade."
"2023 will be an inflection point, there is a recession in Europe and we are expecting it in the U.S. soon," Andersen added. "However, there will also be opportunities, because typically when hard times come there are also opportunities to invest in technology companies with growth potential."
When asked what growth areas are expected for the next decade Andersen replied: "Fintech and healthtech are sectors we get excited about. Especially healthtech, as people are getting older and developing countries are spending more of their wallet on health and so we are seeing the start of the healthtech revolution."
Calcalist's annual Tech TLV conference, in partnership with Phoenix insurance, showcased leading trends and companies in the field of data, technology and innovation.
You can watch the full interview with Andersen in the video above.