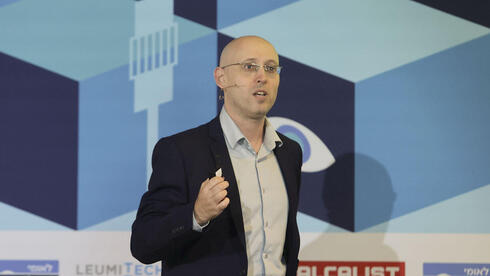 Mind the Tech NY 2022

"You can be a super person with AI or you can stay behind while your competitors pass you"
Dr. Roey Tzezana, Futurist and Head of Methodologies at SparkBeyond, was speaking at the Mind the Tech Conference in New York
"To live in a world of AI means that you can have superpowers, but you need to have the motivation, drive, and curiosity to find out about these tools and you need to have the courage and tenacity to actually put them to use and integrate them into your business," explained Dr. Roey Tzezana, Futurist and Head of Methodologies at SparkBeyond, speaking at the Mind the Tech Conference in New York.
Tzezana's presentation was titled "Spotlight on Inspiration: The One Man Team - Becoming an Artificial Intelligence Superhero."
"If you do that then you are going to be a super person as well, but if you don't do that you are going to stay behind while your competitors pass you because there is no place for mediocrity any longer. You can be a super person with AI or you can do things the old way while others fly over your head."
You can watch the full presentation in the video above.