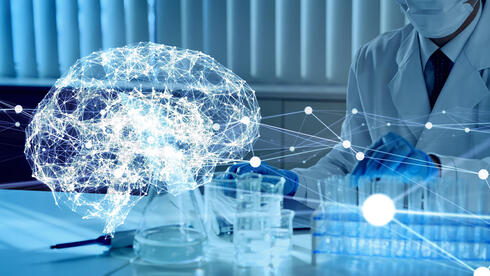 2022 VC Survey

Israeli Medtech startups to watch out for in 2023
As part of CTech's 2022 VC survey, we asked dozens of industry executives to name some startups they invested in over the past year. The following list highlights some of the notable Medtech startups suggested by their investors
The pandemic showed everyone how important Medtech was for the health and safety of millions of people around the world. Medicines were being developed at a record pace, and patients could tune into their doctors straight from their living rooms.
As part of the
"2022 VC Survey"
series we conducted last year to review 2022 and make predictions for 2023, we contacted dozens of the leading funds in Israel and asked them to name three startups that deserve attention in the coming year. Each VC manager was asked to present relatively new startups in their portfolio, or ones that operate a little under the radar, and explain why they decided to invest in these companies.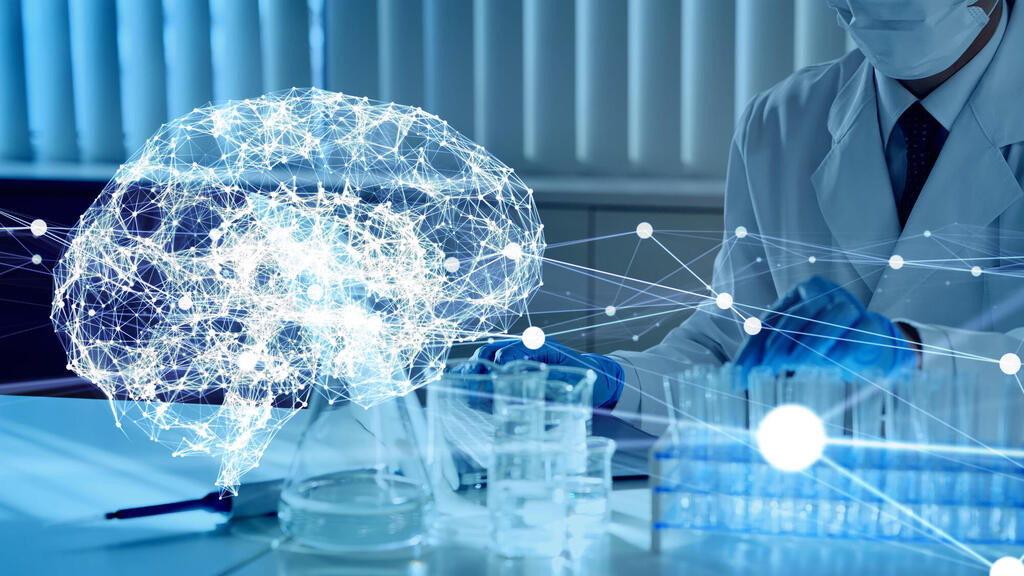 The list we compiled includes over 100 startups from various fields such as Medtech, Cybersecurity, Cloud+Data, AI, Quantum Computing, Fintech, Mobility, and more. Here is the list of startups that you should pay attention to in the field of Medtech:
MDI Health
Adverse Drug Events – largely, bad things that happen when multiple medications interact in unforeseen ways – are one of the leading causes of patient death and healthcare cost bloat. MDI Health uses Dr. Dil-Nahlieli's deep pharmacological experience and knowledge combined with advanced AI, to scan a patient's cocktail of medications and prevent adverse interactions, illness, or death, and saves costs for healthcare payers. Dorit was formerly the head of Pharmacology at the Ministry of Health and Clalit. Customers already include one of the largest healthcare insurers in the US.
Founders:
Avishai Ben Tovim, Dr. Dorit Dil Nahlieli
Founding year:
2019
Number of employees:
~30
Read more:
Biofourmis
Frontier:
Biofourmis is a global technology-enabled care delivery platform company that enables the right care to be delivered to the right patient at the right time and place
Founders:
Kuldeep Singh Rajput and Mark Niu
Founding year:
2016
Number of employees:
550 Explanation behind Intel Capital's investment: Important direction for the healthcare industry, revolutionizing patient care Read more:
Briya
A blockchain-based platform that helps healthcare, research, and pharma organizations securely retrieve real-time data to accelerate medical innovation.
Founders:
David Lazerson, Guy Tish
Founding year:
2020
Number of employees:
25+
Explanation behind Amiti Ventures' investment:
Strong founders, who we got to know through someone we trust, innovative technology approach for a problem that can help make lives better.
Read more:
CuraLife
CuraLife develops, manufactures, and distributes a natural supplement for diabetes named CuraLin. CuraLin, differently from other diabetes supplements, presents an instant effect on glucose levels from the first day, while competitors have a delayed effect of several weeks or months.
Founder:
Ron Elul
Founding year:
2013
Number of employees:
40
Explanation behind Catalyst Fund's investment:
The global diabetic population is growing rapidly. Awareness of a healthy lifestyle, fitness, and routine testing will have an additional positive effect on the diabetes market. CuraLife is the only supplement company that has created a full ecosystem surrounding its product.
Read more:
Focal Medical
Medical Device. Focal Medical develops a device for the focal treatment of prostate cancer. The device will be able to identify cancerous lesions of various sizes and destroy them using electric current, without damaging the surrounding healthy tissue.
Founders:
Dr. Adrian Paz. Mr. Nadav Ben Daat
Founding year:
2022
Number of employees:
3
Explanation behind Peregrine Ventures' investment:
Each year about 1.3 million men are diagnosed with prostate cancer. Half of them will be untreated and monitored, and 25% will be treated locally using different methods, all with side effects and danger of collateral damage to the surrounding organs and functionality. Focal Medical aims to treat only the cancerous lesion in a manner that does not harm any tissue that is within proximity to the treated area. In conjunction with today's diagnostic tools, the technology will be able to identify the tumor, treat it and confirm the procedure was successful. Dr. Adrian Paz is a Urologist and entrepreneur with several start-ups on his record. Nadav Ben Daat is an experienced engineer with years of experience in medical start-ups as a project manager, advisor, and CTO.
Read more:
W Endoluminal
Medical Device. A robotic platform for precise, minimally invasive lung biopsy.
Founders:
Dr. Nir Svalb, Dr. Oded Medina, Ariel University, Eli Shapiro
Founding year:
2020
Number of employees:
3
Explanation behind Peregrine Ventures' investment:
Founded by leading robotic scientists with a proven track record in the medical industry, W Endoluminal is targeting the "hard to reach" nodules in the lungs. W Endoluminal develops a device, flexible enough to reach the toughest and deepest locations in the lung, while still rigid enough to perform the biopsy successfully. Read more:
NextVivo
Oncology. NextVivo is developing cutting-edge immune organoid (human mini-organs) platform technology for drug development. NextVivo's tumor organoids enable the generation of cellular therapies that are derived from a patient's own immune cells and are optimized to recognize a patient's individual tumor cells. NextVivo's lead applications are TILs - tumor-infiltrating lymphocytes (white blood cells) and human antibodies derived from patients' own tumors.
Founders:
Calvin Kuo, Mark Davis, Adam Margolin
Founding year:
2021
Number of employees:
7
Explanation behind Peregrine Ventures' investment:
Prof. Davis is a leader in the field of ALI organoid technology from Stanford University. Prof Kuo is a Professor of Medicine from Stanford University and a co-lead of the Cancer Biology Program at Stanford Cancer Center since 2012. Most recently, Dr. Adam Margolin was Chair and Professor of the Department of Genetics and Genomic Sciences, Director of the Icahn Institute for Data Science and Genomic Technology, and Senior Associate Dean of Precision Medicine at Mount Sinai. Adam is an internationally recognized researcher in the fields of computational biology and cancer research. The Organoids field is constantly developing and will continue to grow. The need for an ex-vivo model to test immuno-oncology drugs and develop personalized cell base treatment is clearly the future. The global organoids market is expected to reach $3.42 billion by 2027 from $689.47 million in 2019. There is an increased interest from the pharma industry to identify the best responder to existing drugs as well as for biomarker strategy for a clinical trial, let alone drug discovery. NextVivo's platform has the potential to meet Big Pharma's needs in the fields of oncology, immunology infectious diseases, and more.
Read more:
Powerful Medical
AI solutions that enable medical professionals to accurately diagnose and treat cardiovascular disease.
Founders:
Martin Herman, Dr. Robert Herman, Simon Rovder, Viktor Jurasek
Founding year:
2017
Number of employees:
50
Explanation behind Arieli Capital's investment:
We have the ability to bring Powerful Medical to the next level and help them penetrate the US market, promoting a life-changing technology and the med-tech industry.
Read more:
NGT HEALTHCARE 2 L.P
An early-stage investment entity structured as a venture capital fund focused on medical devices and life science technologies. Leveraging funds through the IIA Incubator program.
Founders:
Zohar Gendler, Nizar Mishael
Founding year:
2021
Number of employees:
7
Explanation behind Arieli Capital's investment:
Arieli is experienced in promoting biotech and is passionate about creating social impact. Our agenda is shared by NGT, making our investment in NGT mutually beneficial.
Read more:
BioRaptor
BioTech
Founders:
Ori Zaken and Yaron David
Founding year:
2021
Number of employees:
4
Explanation behind lool Venures' investment:
From their
site
: BioRaptor is a scientific insight platform that leverages AI to centralize and collect all experimental data in real time. Thus, offering a holistic, unbiased view of data to streamline the design and production processes. The technology behind BioRaptor is incredible in and of itself and was enough to get us excited. But, if we're being honest, one of the most exciting elements was to understand the evolution of AI and how it continues to empower our lives, especially areas that were once neglected, like the fundamental scientific process.
Read more: